There are instances where you want to make an impact or track your engagement with an organization, event or program currently not displayed or set up in the system. In these circumstances, you have the opportunity to click "Add Impact" (for more information about adding impacts, see this article) and select the "Can't Find It?" option as shown below: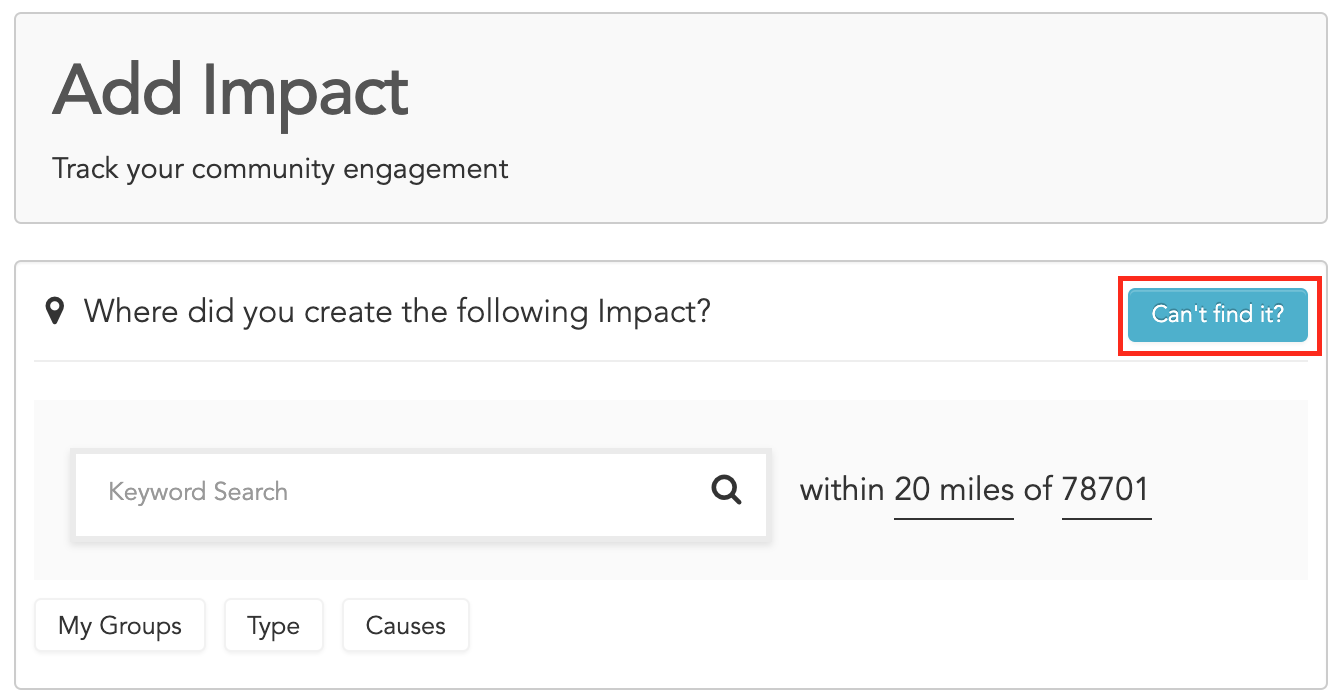 When you press the "Can't Find It?" option, you will be prompted to add the group/program description, the person who will help verify your attendance, and additional relevant information.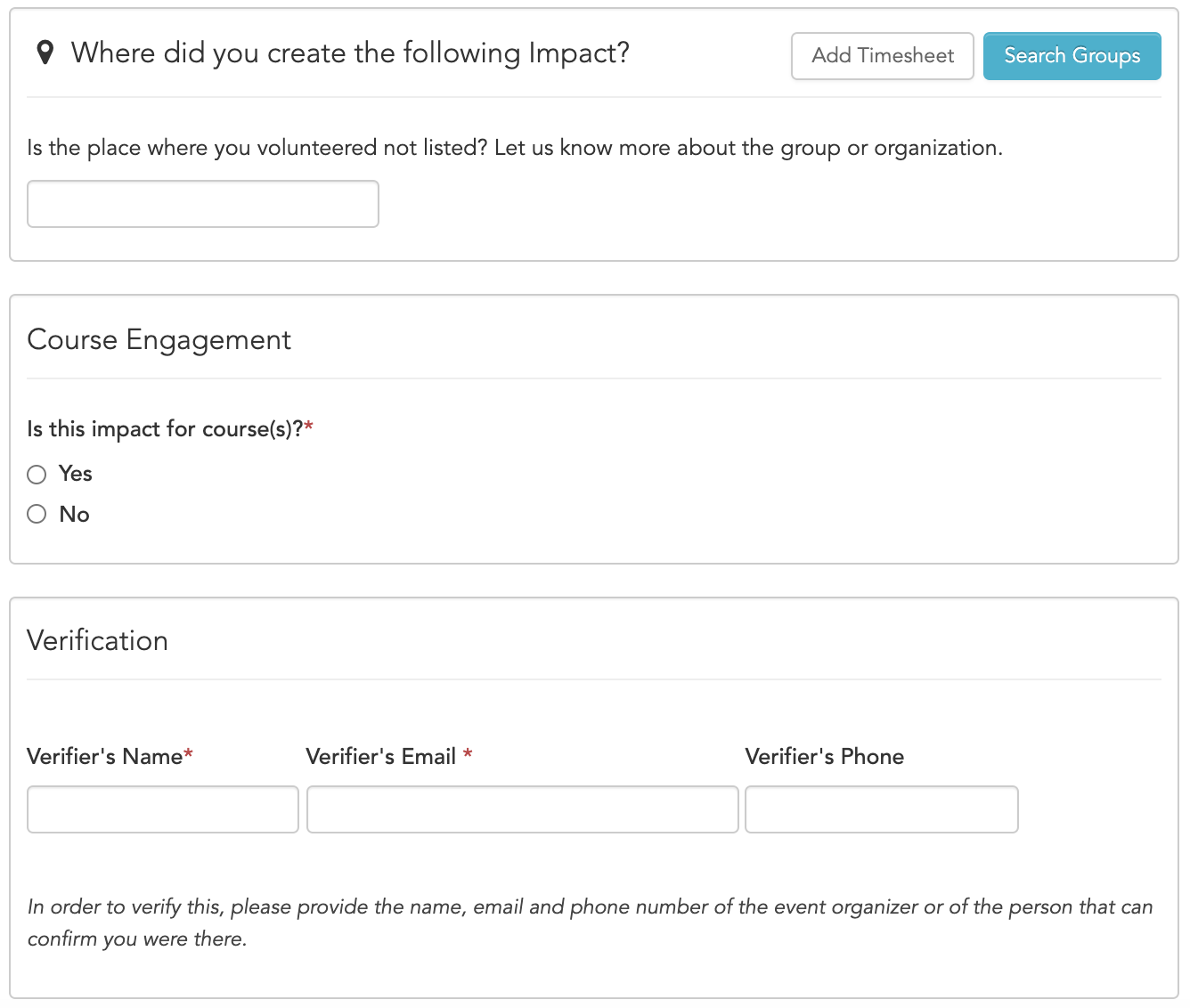 You will then continue to add your impact as usual.