Waitlist, Minors Signups, Group, and Guest Registration Settings
As an administrator and event manager, when making a new event, you have the opportunity to update its registration settings.
Note: Waitlisting, Guest Registration, Minors Registration, and Group Reservations default settings are turned off. Only an administrator can enable these features and some features are only available for paid subscriptions.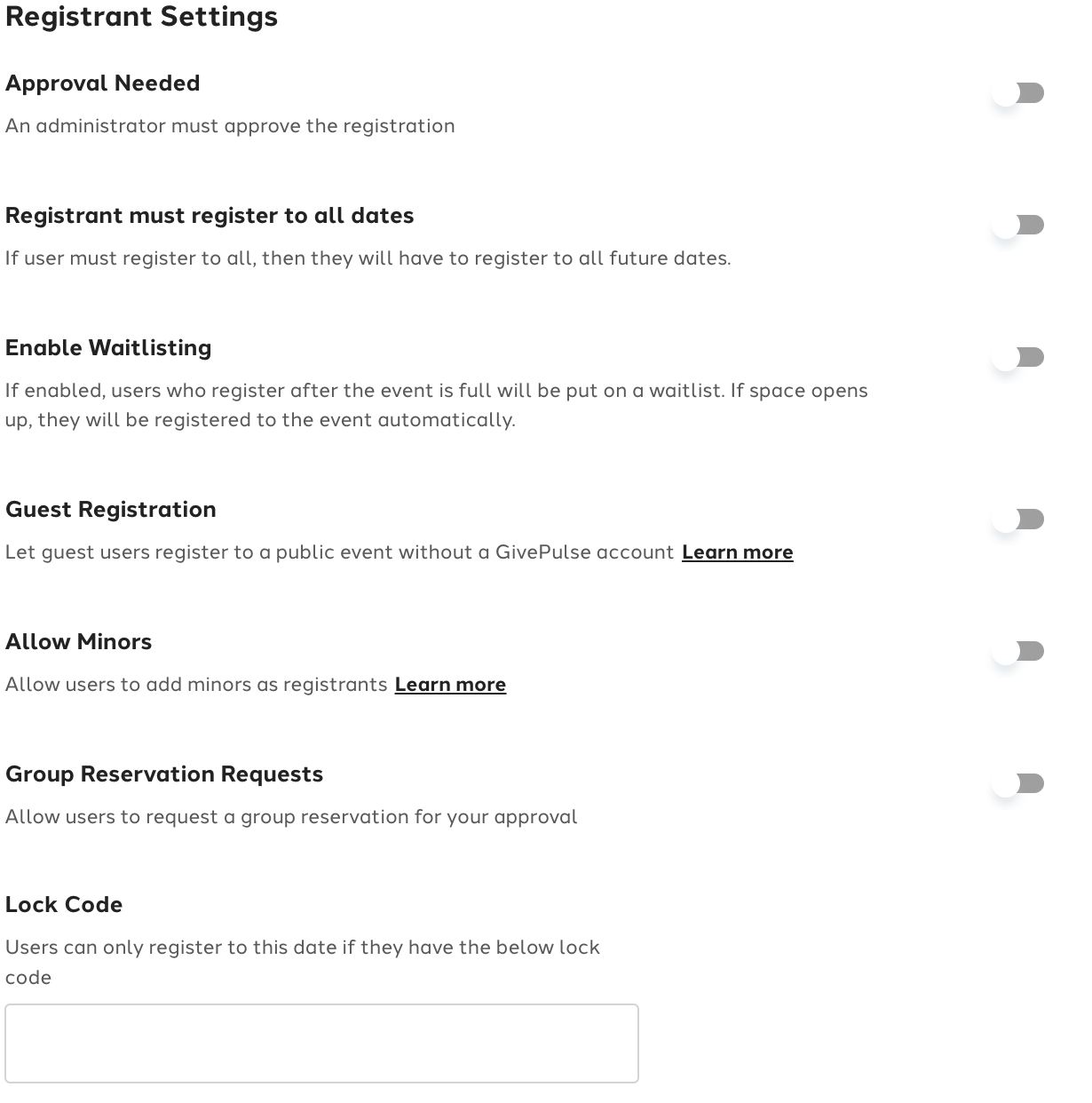 Once the above settings are applied, you will be able to see who is registered with the different various statuses (i.e., waitlist, or any other specific status related to the registration) via the "Manage Registrations" workflow ("events"->"registrations" or inside the specific event you can select "Manage Registrations":