Learning comes from many different experiences within and outside of the campus. Diversify, coordinate and track the engagement of curricular and co-curricular learning for all student activities for portfolios, transcripts and pathways.
Classic view: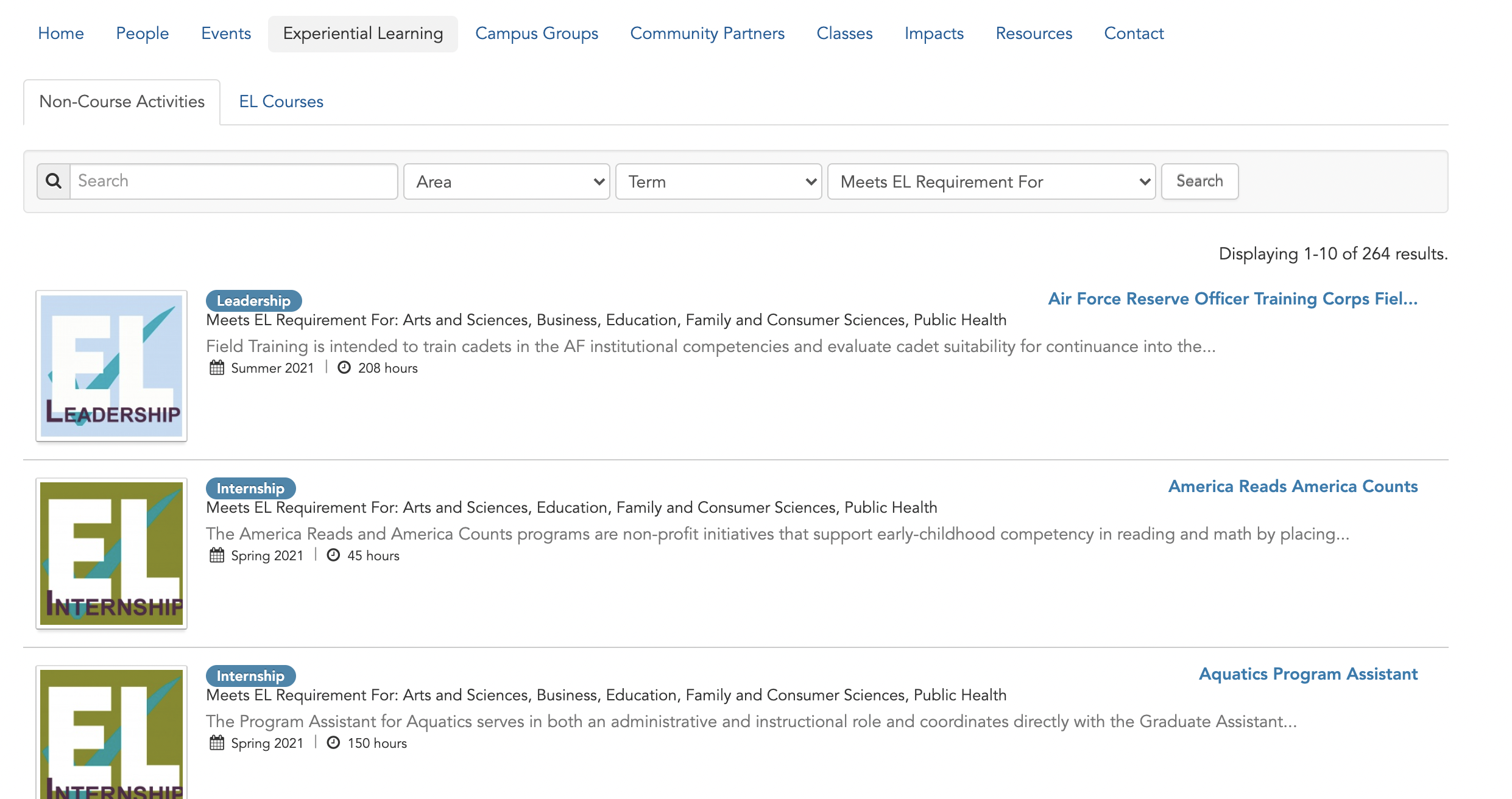 New view: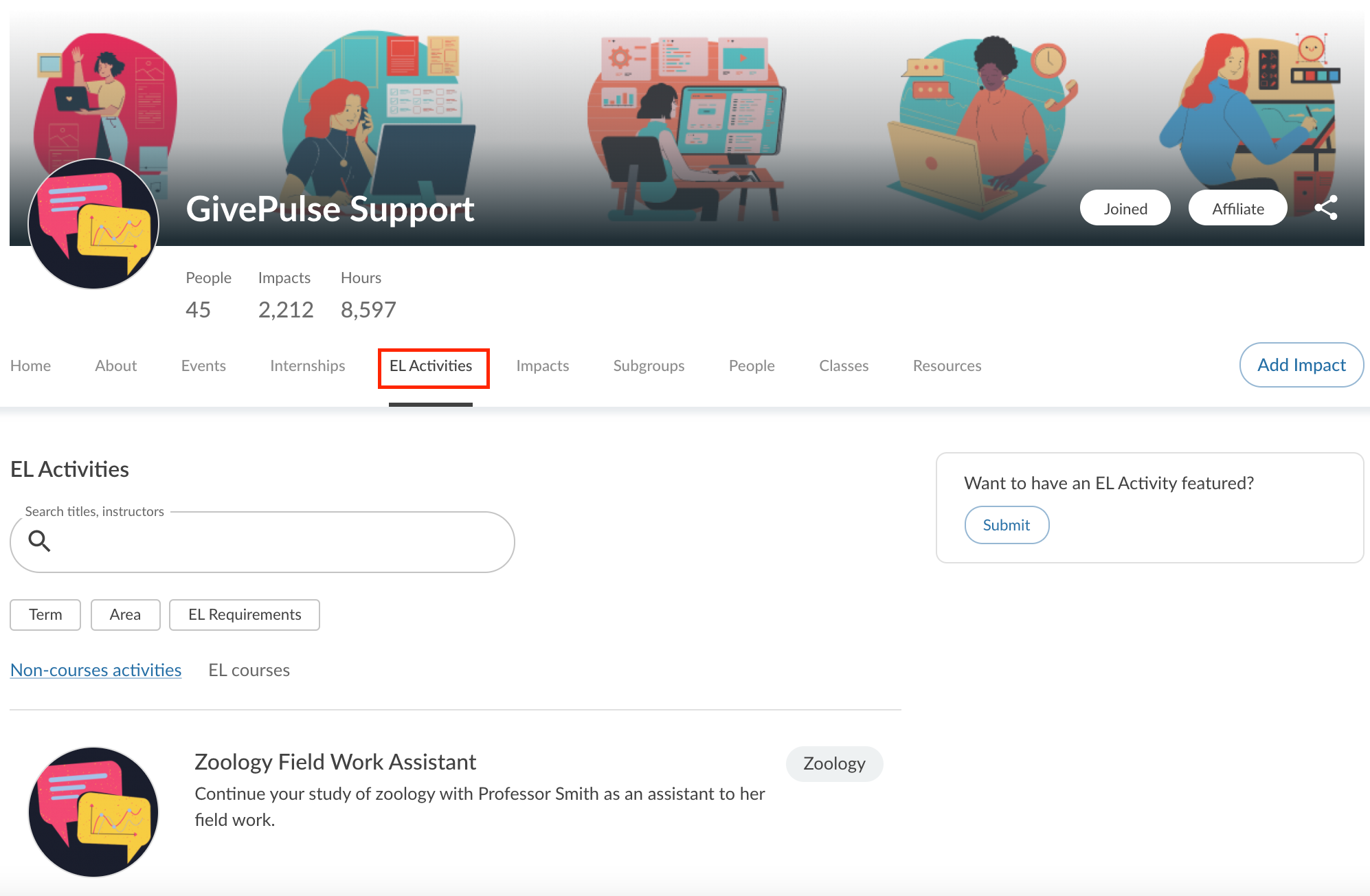 Determine the areas, pathways and activities you want to track, and offer specific opportunities and experiences that will fulfill the requirements and outcomes.
Setup pathways
Identify pillars, focus areas, or pathways that will fulfill an outcome to complete learning or graduation requirements. The administrator is also able to configure the platform to facilitate badging and additional tracking of outputs and stories related to the pathways.
Allow activity directors to submit experiences and activities
Opportunities that align with the pathways can be solicited within the platform to be submitted and reviewed before being published.
Process, review, curate, edit and collaborate to finalize the details of the activities and outputs to be tracked
Submitted activities can be curated; in the instance that they need to be edited or updated, there are collaborative capabilities to provide transparency for all parties. In some instances, these updates could involve editing the description to align with learning outcomes or defining the outputs needed to be tracked throughout the learning process.
Publish and manage an inventory of experiences
When the experiences are ready to be published, a portal is accessible for students to browse, search and refine based on their interest and requirements.
To learn more and set up Experiential Learning for your campus, please contact support@givepulse.com.