Filter by Tags on Ticketed Events/Donation Drives - For ticketed events or donation drives, you can filter items by tags.
After you have created a ticketed event or a donation drive, when you Add or Edit an item from the Items tab, you'll have a chance to associate a tag with the item. To associate a tag with the item, you must first create the tag. Learn more about tags here.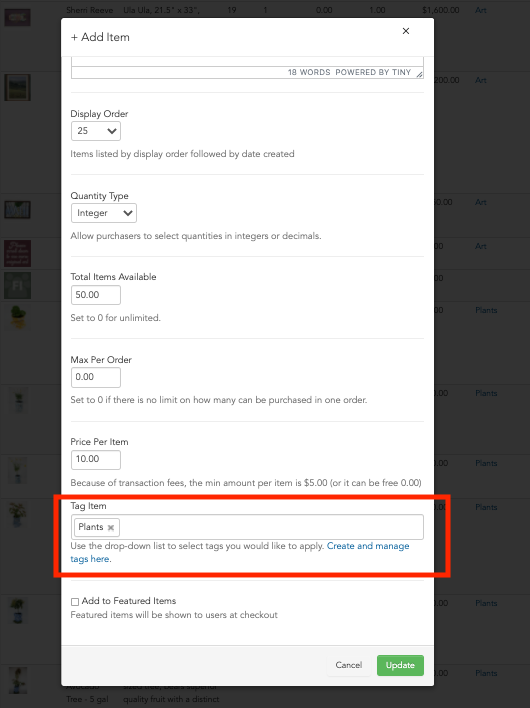 Adding tags to items will surface those tags as filter options on the event page.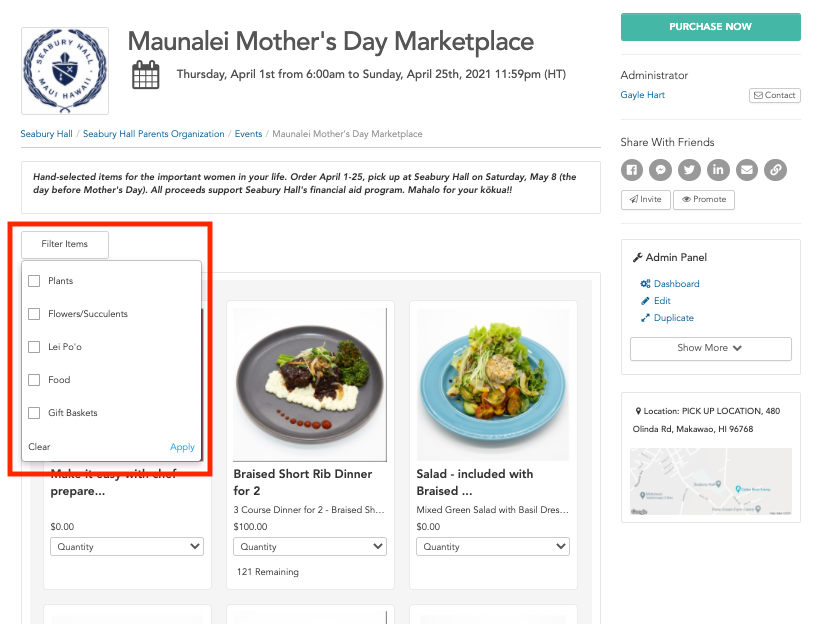 Featured Item on Ticketed Events or Donation Drives - During the same add or edit item workflow, you'll also be able to add items as a Featured Item. Featured Items will show up on the purchasing page, giving administrators an additional opportunity to encourage their users to take action. In the example below, the administrators leveraged the Featured Item section to encourage additional donations during the checkout process.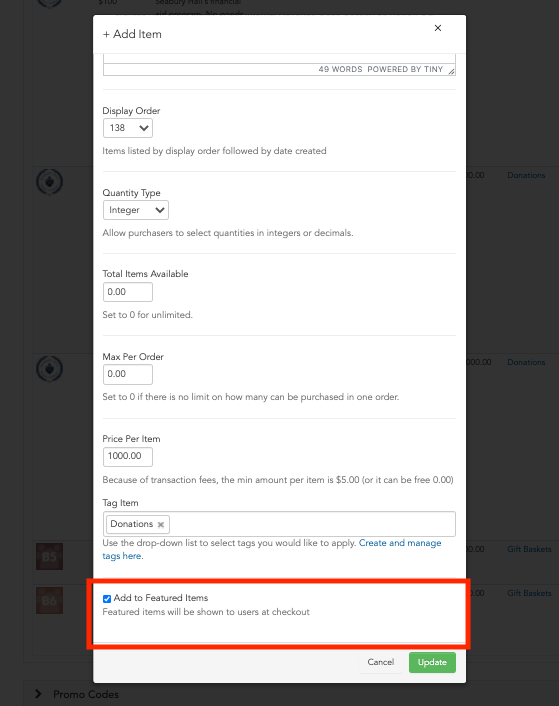 On the Items tab, you'll also get a chance to update the text for "Featured Item Label".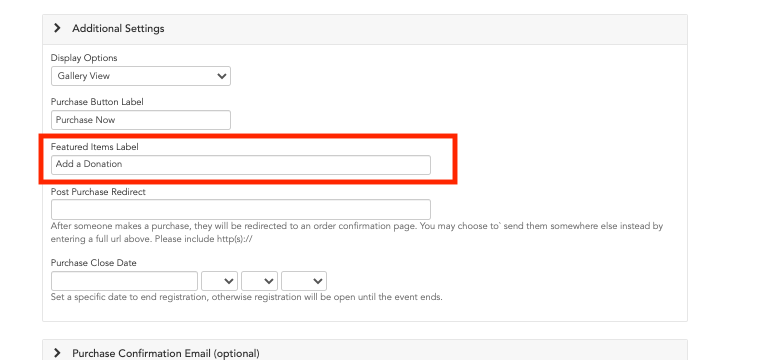 See below for how Featured Items Label and Featured Items show up.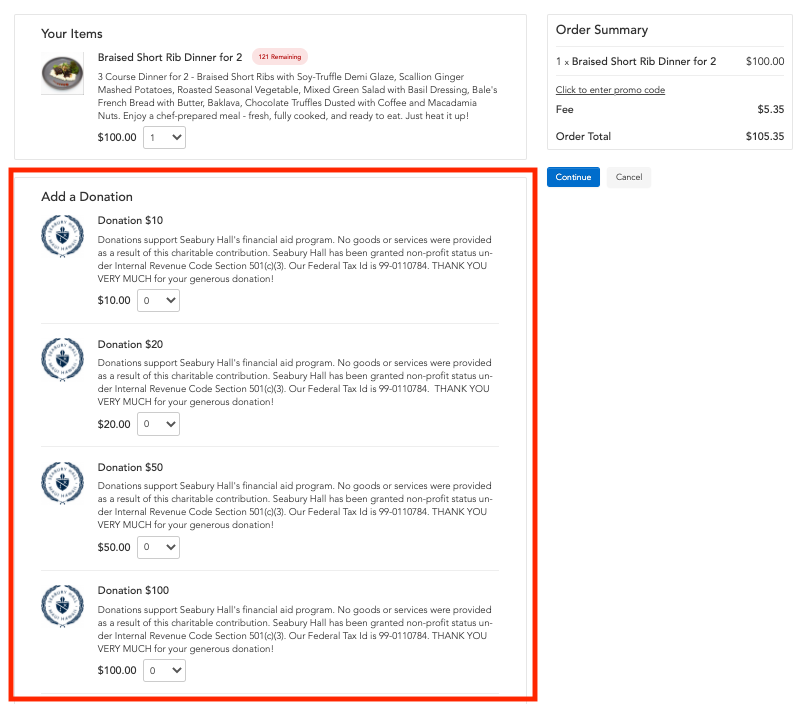 Peer-to-peer campaign selector - Organizations can leverage peer-to-peer fundraising campaigns to encourage participation towards a fundraising goal in teams. You can donate directly to the specific peer-to-peer campaign or donate to the primary fundraising campaign and credit a peer-to-peer from the dropdown selection. To learn more about peer-to-peer campaigns, click here.