Every event has its own QR Code for you to share.
To find the QR Code:
Go to your Group Dashboard > Event > Manage Events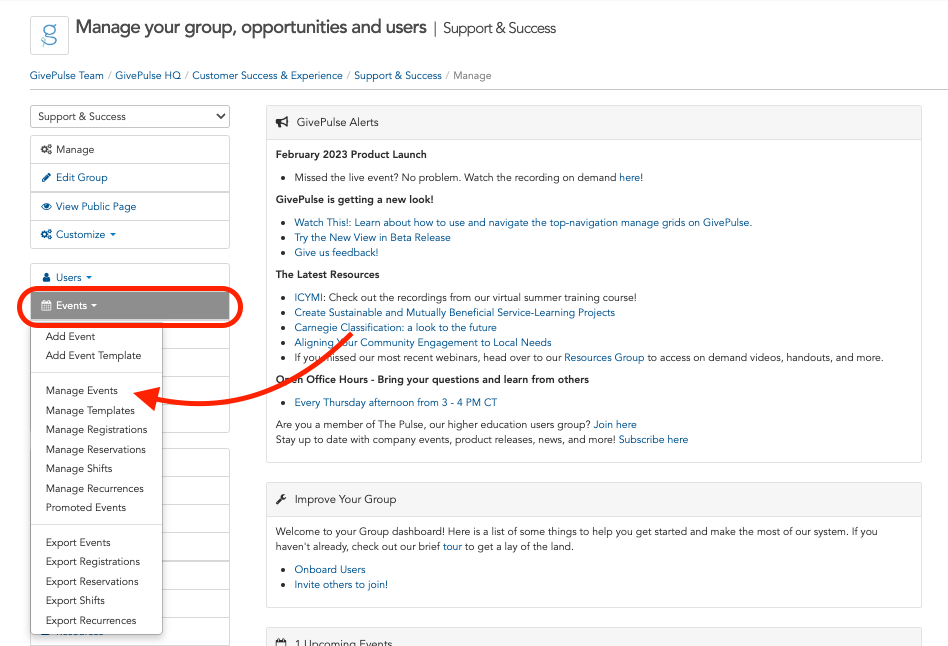 Click on the event you would like the QR Code for. The QR Code button is at the top right of the screen. 

When you click on the QR Code button you will be directed to a different page that only has the QR code for this event. There are many different ways to share this QR Code. One easy way is to take a screenshot of the QR Code so you can print it out.