The Wall is where users can post comments pertaining to your group of event. Additionally, the wall is where admin can provide information such as FAQ or threaded discussions for other users to participate in. Each group or event's wall is located at the bottom of the page as shown here:

To configure the settings for your wall, you can go to your Group's Dashboard > Customize > Look & Feel. Please note that any user is able to post a message onto your group's wall if it is public. If you would like to configure specific settings for only admins to post, you can do so via your wall post settings.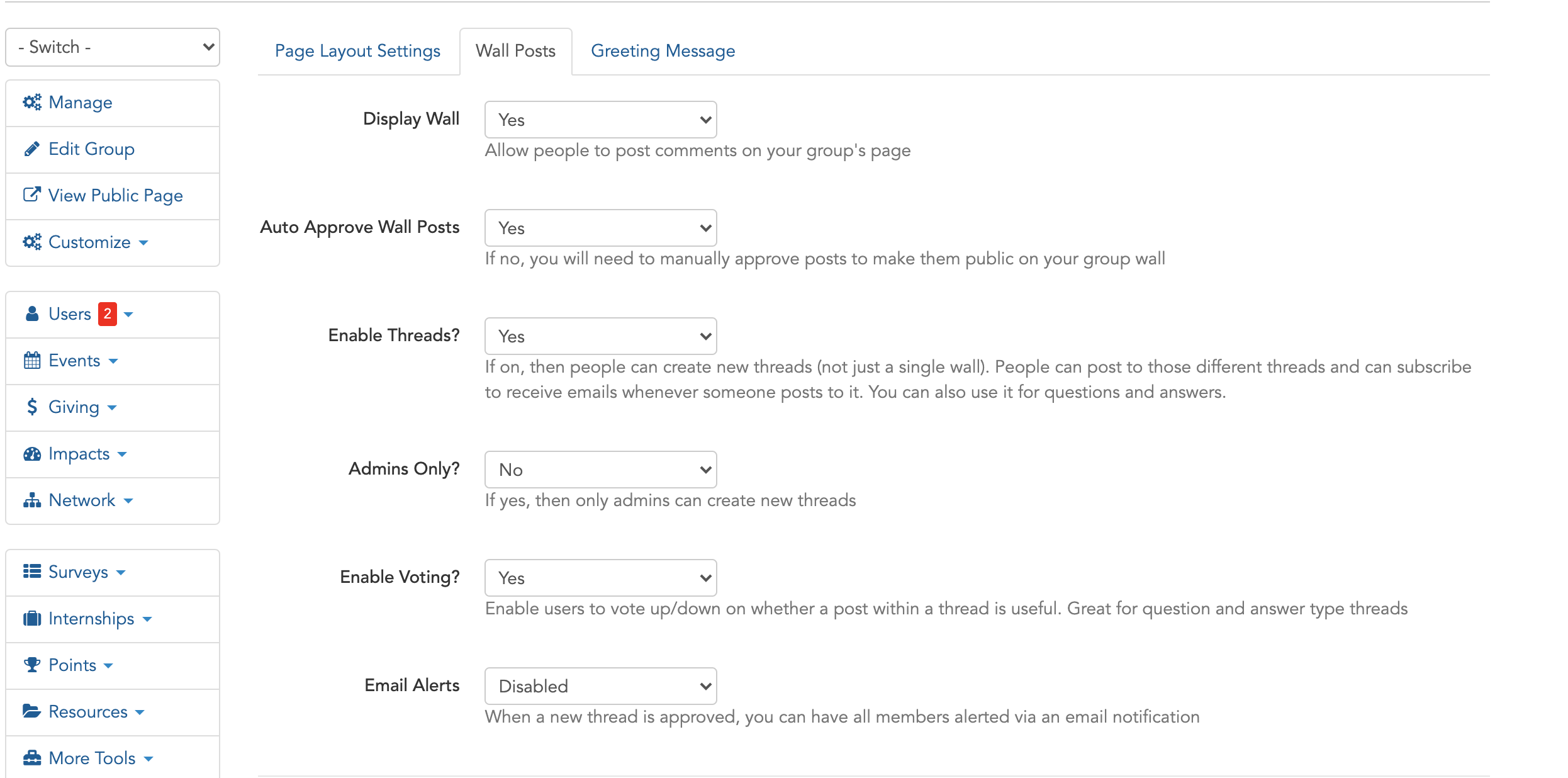 When someone posts a message onto the wall, only the admin is notified of the wall post, but the post is displayed publicly for consumption of other members.
Additionally, you can approve and delete wall posts to be displayed on your page by going to your group's dashboard > More Tools > Wall posts: