How do I cancel an event?
When there are people registered to attend your event, you need to first cancel the event first. To cancel, go to "Edit the Event" and then on the side navigation bar, choose from the actions section the choice to "Cancel." Note: this will notify all the registrants that the event is will be cancelled.
Can't find the delete button?
You may only delete an event if nobody has registered to the event. If this holds true, you may go to "Manage Events", find the event in question and in the "actions" column, select delete, cancel or unpublish. The event can also be deleted by going to the event's "Dashboard" as shown below.
Note: When an event has registrants, you will be unable to delete the event or "unpublish". You will only be able to cancel the event.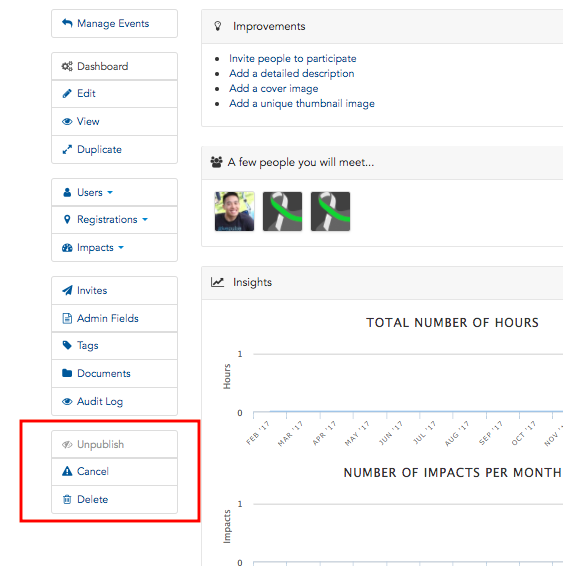 On Manage events, you will see an "actions" column to allow you to apply the cancel, delete or unpublish: