Widgets allow you to display and embed GivePulse content on another website.
This article contains the following sections:
Setting Up Your Widget
As admin of a group, within the navigation bar, there is a "More Tools" section, inside which is "Widgets." This page allows you to set up templates to share, distribute, and embed widgets into your website.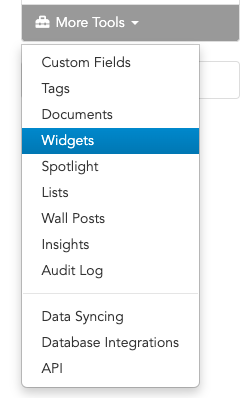 All groups with a free basic level subscription, you can use the Simple Calendar Widget: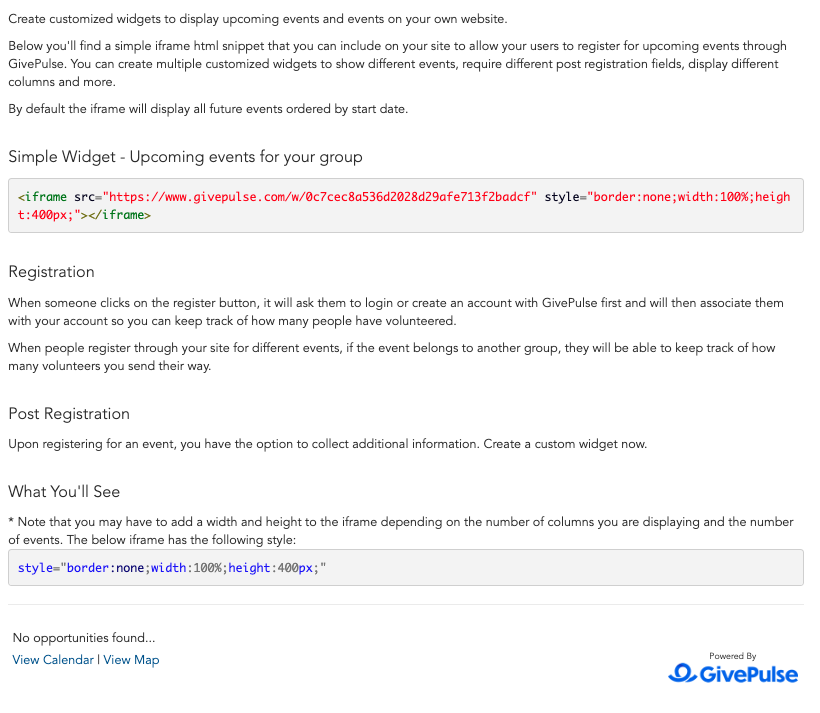 Embedding Calendar 
1. Log in and go to your group > manage > more tools > widgets 
2. Copy the iframe HTML "Simple Widget - Upcoming events for your group" 
3. Paste the iframe HTML code into your website. 
For example, if you have a WordPress page, you may create a widget template, determine if you want the default to be a list view or a calendar view, save, and copy, there will then be a line of code that you may copy and paste into your page. 
Below is an example of how it will look on your page.
(you can even see a live example here: http://austintexas.gov/volunteer)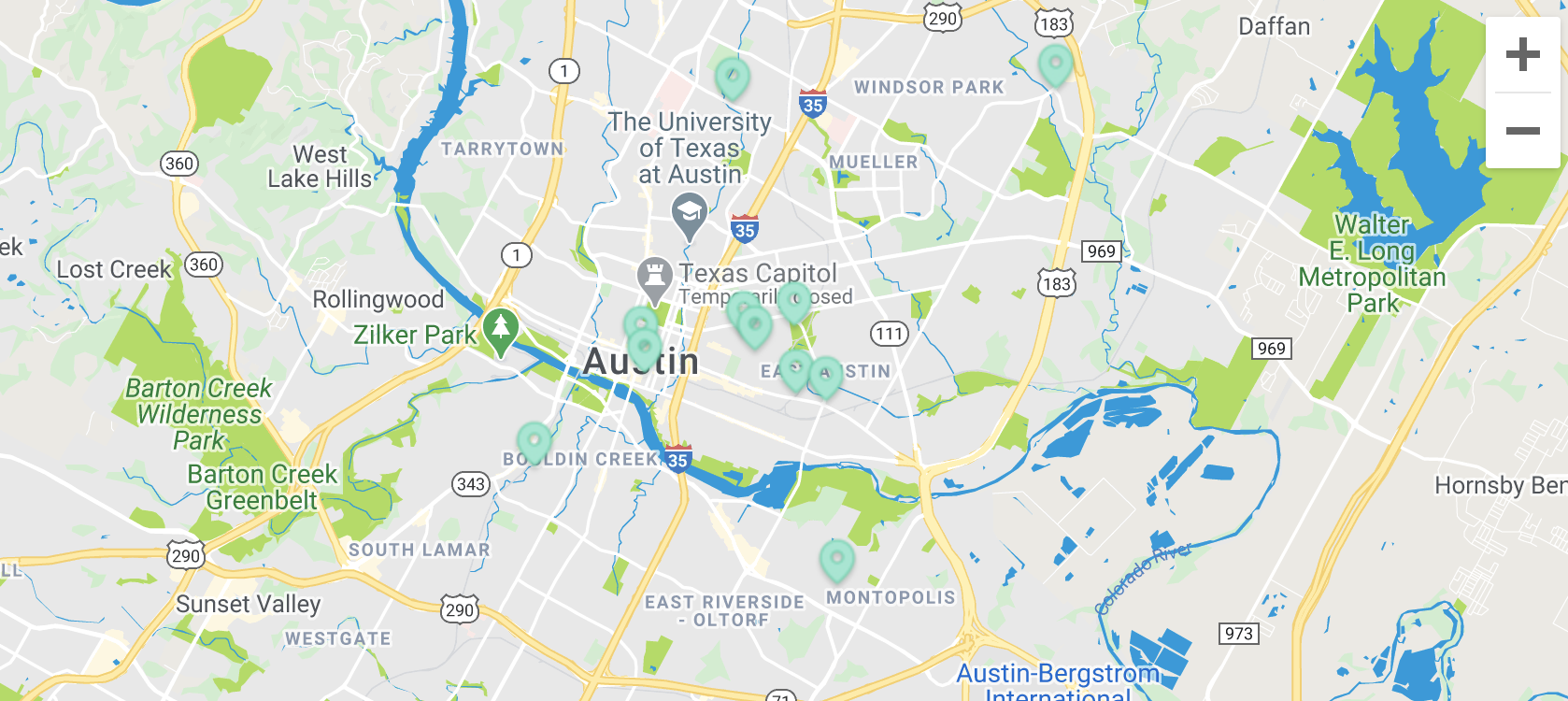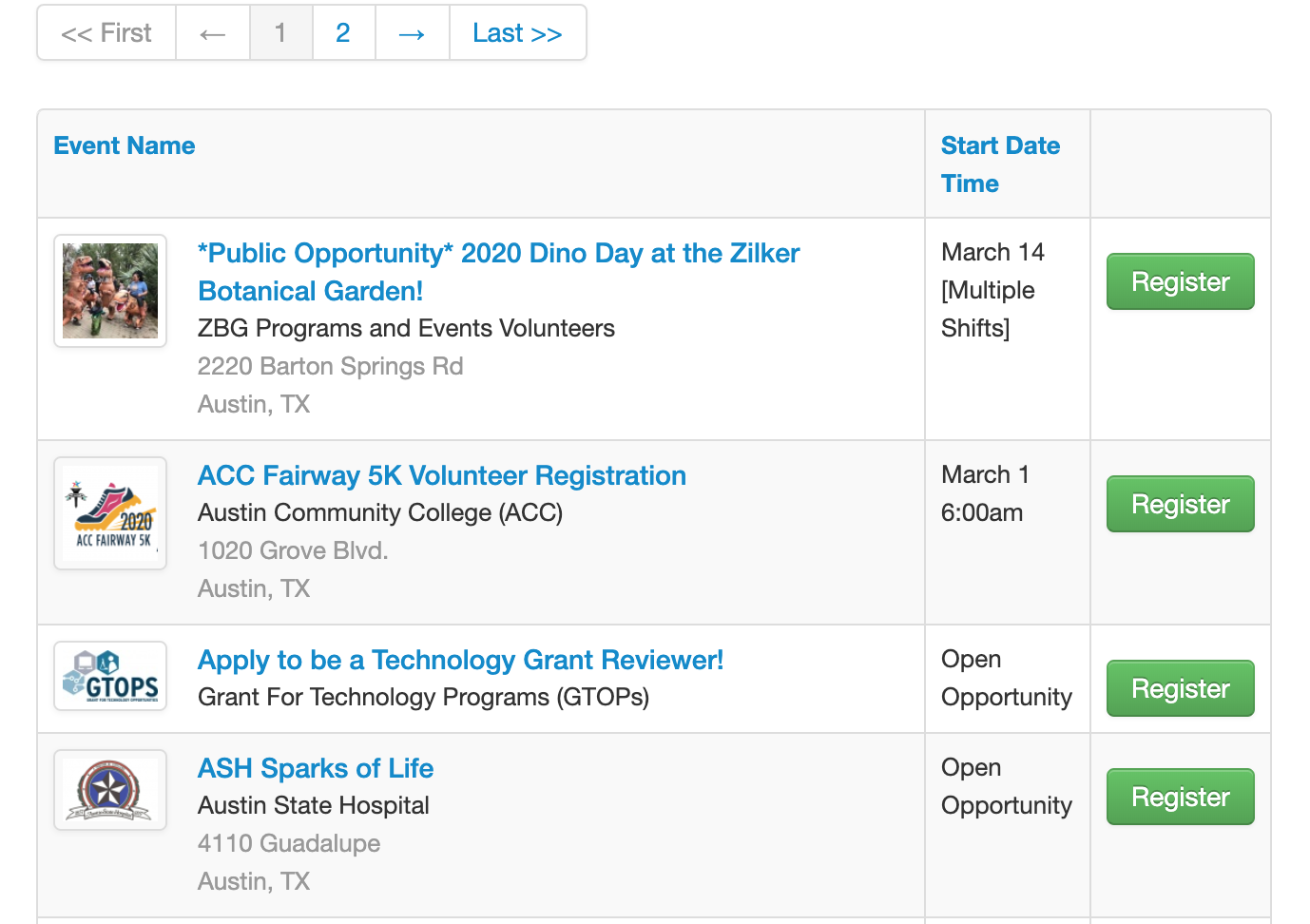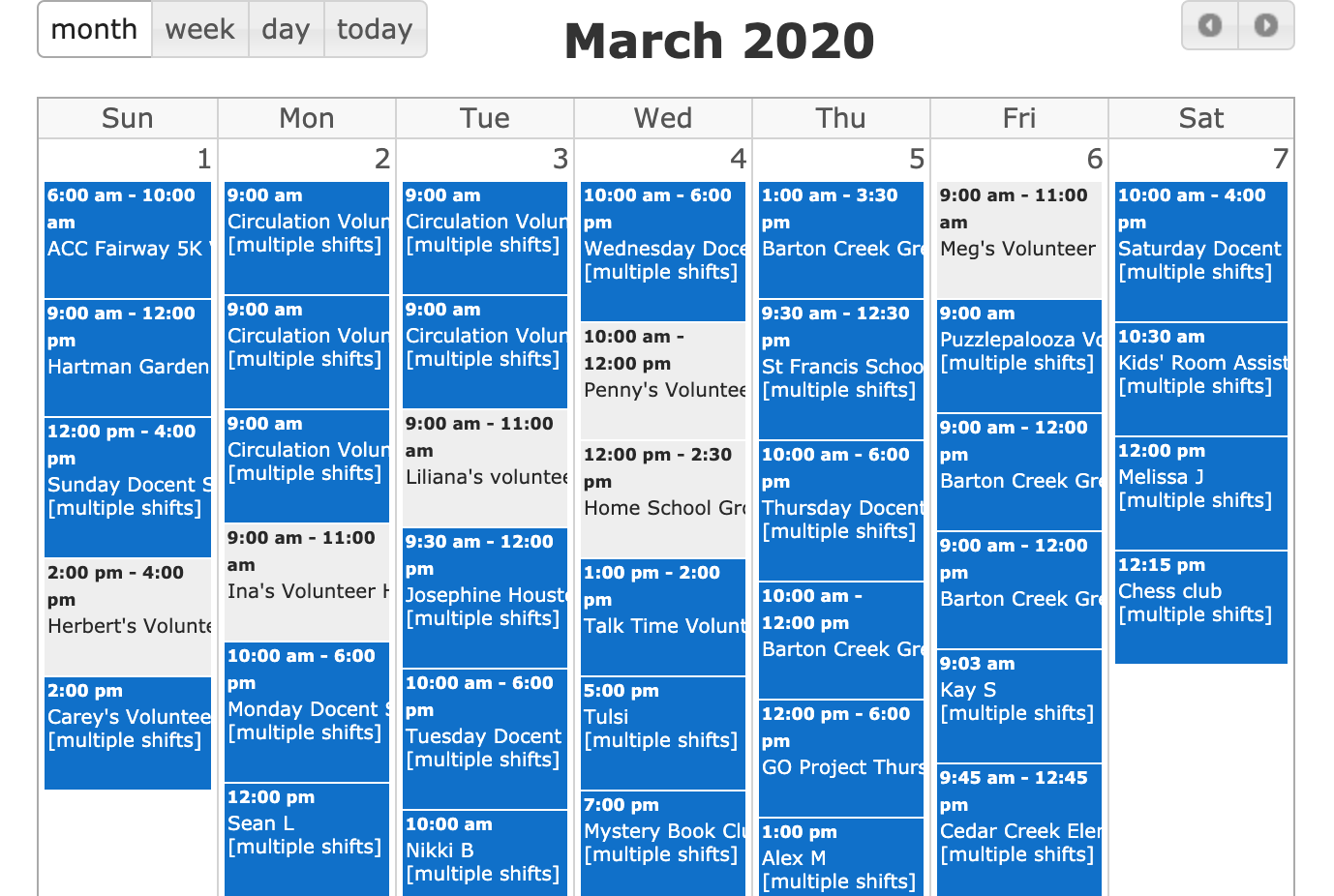 Note: Are you looking for more widgets or integrations? Perhaps even interested in customizing these further or adding forms to your website that integrate with the GivePulse database. Contact our support@givepulse.com team so we can help share API and existing customizations and widgets beyond this calendar and listing capability.