This article contains the following sections:
Subgrouping
There are many groups, businesses, institutions and nonprofits that have an umbrella (network) of departments, chapters, child-nodes et al.,
Sub-grouping allows a network of groups to be organized under one roof. Each group in the network will also have all the core capabilities of posting events and managing memberships.
To organize a network of these child nodes, identify a group that will have subgroups and start creating them. You will notice there is a "Network" admin section that has a dropdown for "Create Subgroup."
As you continue to create new groups under the parent group, make sure they are being created under the correct parent network.
Note: The administrative roles apply downwards in the hierarchy and the data rolls up for easy collection and organization.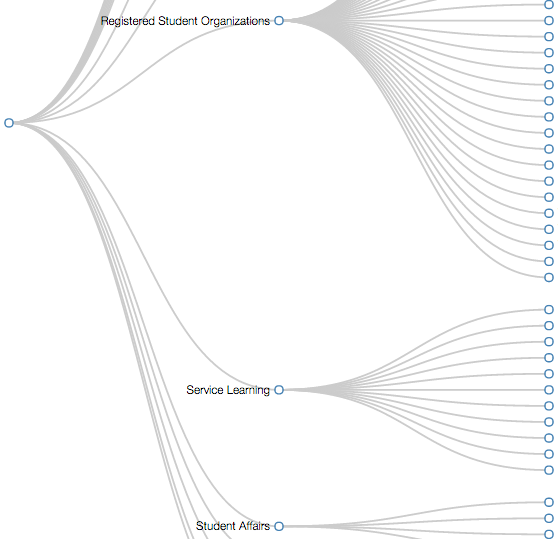 There are instances where a subgroup can be used as a way to gather or organize various programs and initiatives. e.g., you have 2 programs that are under the Academic Office, and another 3 programs in the Volunteer Office, you can create a public (visible) group called Academic Office and Volunteer Office where individuals can see the organization or you can make a private (invisible, "administrative") group to organize internally for you the administrator to know about.
Administrative Groups
Making a subgroup as a mechanism for organizational purposes and for administrators to use for reporting and data collection.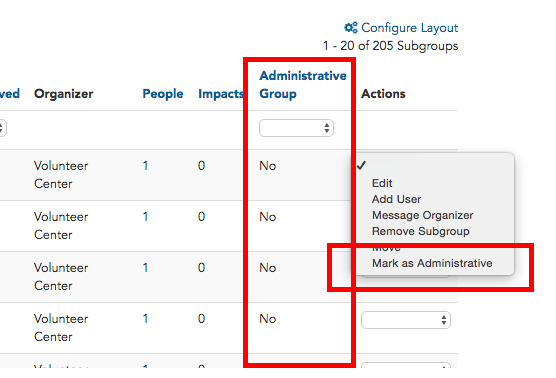 In the case you need support to help organize the layout of the network, please contact support@givepulse.com