As an admin of an event, you have abilities to make reservations so that you may block off (reserve) a certain number of registrations for a large group. To learn how to set up groups to reserve their own spots, check out the Enable Group Reservations and Group Reservation (Volunteer) articles.
Create a group reservation under your event's dashboard page.
Under the "Registrations" drop down, select "Reservations"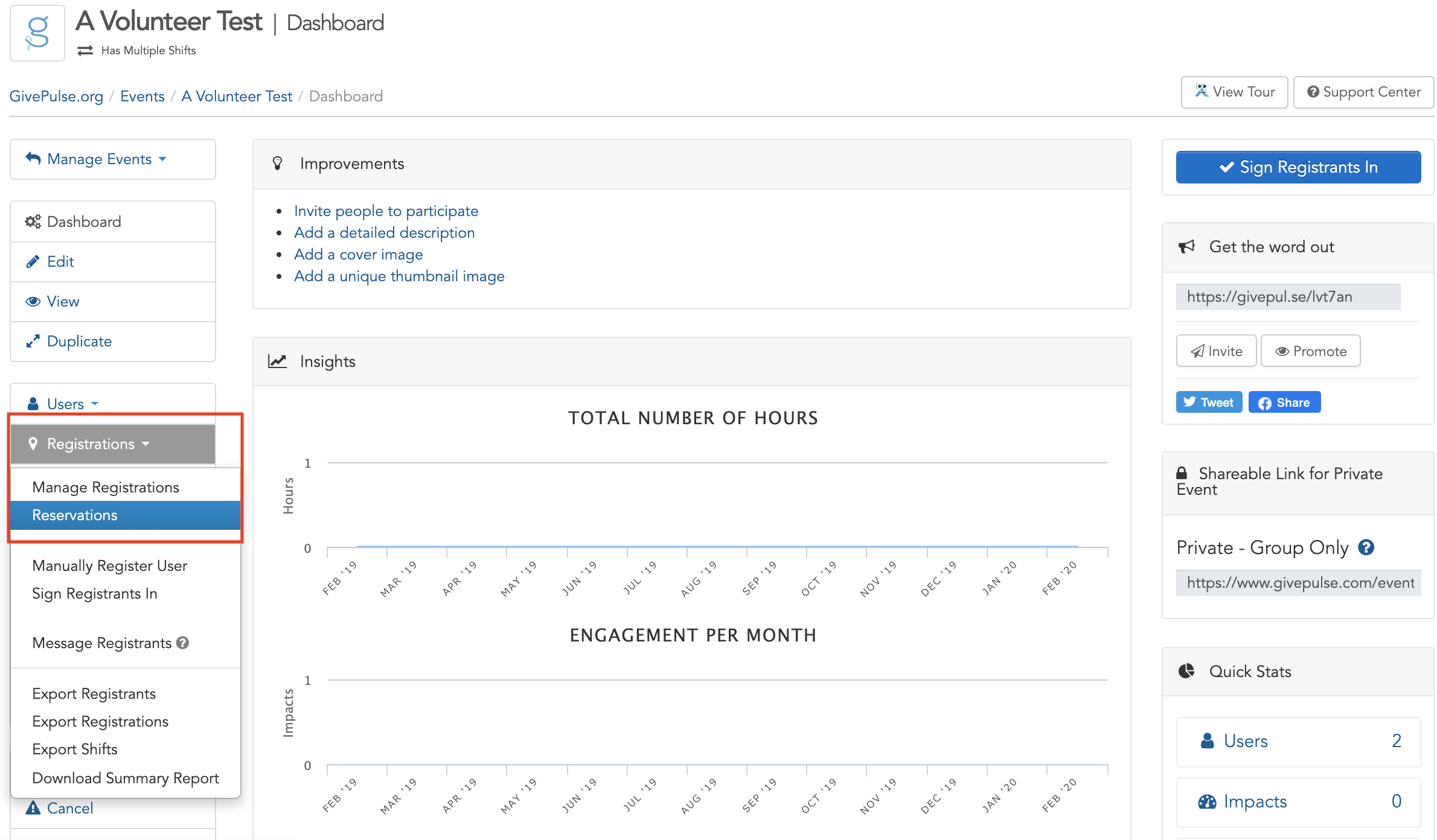 Click the blue action button and select "Add Group Reservation":

If applicable, select the shift of the reservation, and fill out the rest of the group details.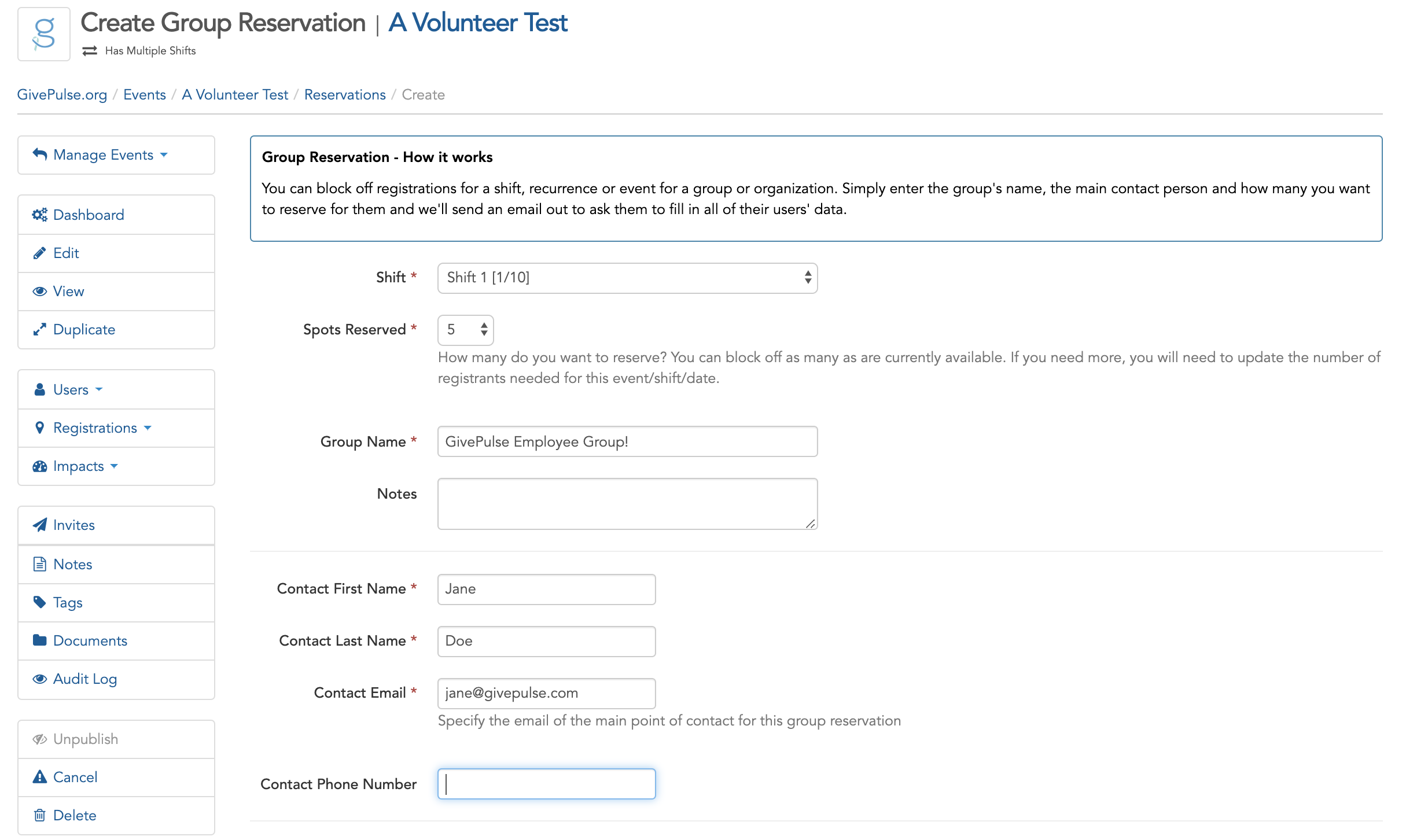 When the reservation is made, the point of contact the admin filled in will have a link to fill out all the members that will be attending or they may share the link for the whole group to fill out.
When the reservation is made, the admin may go into the "Reservations" section of the event and edit the details, cancel or resend the invite. Information about the reservation and the status of the reservation will also be displayed.