Event Sign-In will help coordinate the process to sign-in individuals to track attendance.
To Sign-In individuals, you must have the following roles:
Admin
Event Manager
Sign-In (aka Check-in) Attendant
On the web 
To sign registrants in, you must first go to the event dashboard. Under "Registrations" on the left side of the page, you'll find the option to "Sign Registrants In". Here you will find a listing of the current registrants. You can filter the list by using the search box to look up a specific name, date, or start time of the shift to narrow down your listing. Additionally you can expand the list to show more registrants by adjusting the setting at the top of the page.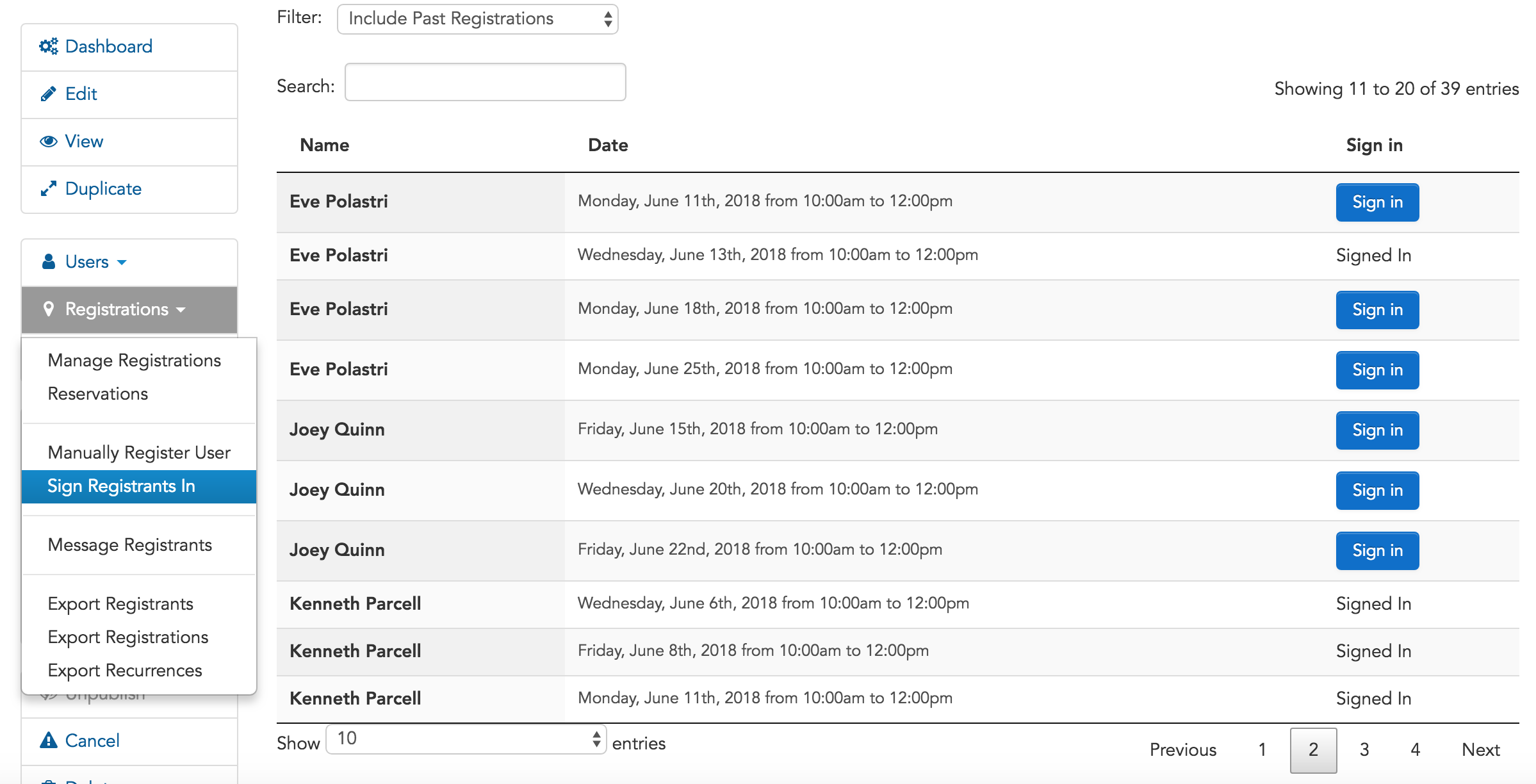 On Mobile (iOS)
You may download our GivePulse app on iTunes or Google Play Store.
The app is primarily used for End Users but now has the abilities to give administrators Sign In and Clockin/out privileges: which allows you to sign in registrants, with the app open, you may navigate to an event you would like to "Sign-In" individuals. You will notice a "Gear" button, tapping on this button will let you have a selection of "actions", the specific one you should select is "Sign-In."
Note: When an individual is "Sign-In"'d by an Admin, Event Manager or Sign-In Attendant, their attendance immediately gives them an "impact" which summarizes their hours. This is true on both the GivePulse and GivePulse Sign In apps.
When offline or online, via Desktop or Mobile(iOS/Android/etc.,):  there is a "Sign In" Registrants ability on the web browser end which will enable you to load all the registrants in before hand. This ability is exposed to all Sign In Attendants, event managers and admins. The link is on the Admin Panel -> Sign In Registrants.
Below is more information on how to set this up. Note: You must load the Sign In Registrants link with wifi or internet access first. As long as you do it once, the Sign-in process will work with or without internet moving forward.