Note: GivePulse provides integrations with many ERP and Information systems like Banner, PeopleSoft, Jenzabar, Datatel, Colleague et al., With these integrations, the whole process of creating and managing the roster of the class is completely streamlined. The below are steps informing those schools without integration on how to manage courses or to capture courses that are not necessarily set up via your school's registrar.
Create a Class
You can create a class by accessing your university's or subgroup's dashboard. To do so, click the manage button on your group page or toolbar.
Select the "Academia" section on the lefthand admin panel and you'll see the options to Add Class, Manage Classes, Export Classes, and Terms.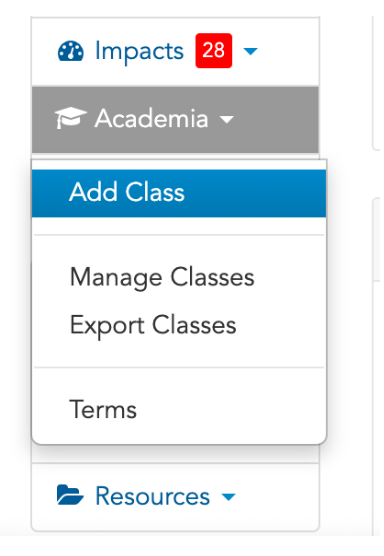 To create a new class, click on the option "Add Class". Selecting this will guide you through a process to fill out the required fields. To immediately create a class, you will need to enter the following under the Basic Info and Course Info Tabs.
Class Name

Administrators

Description

Address

Timezone

Term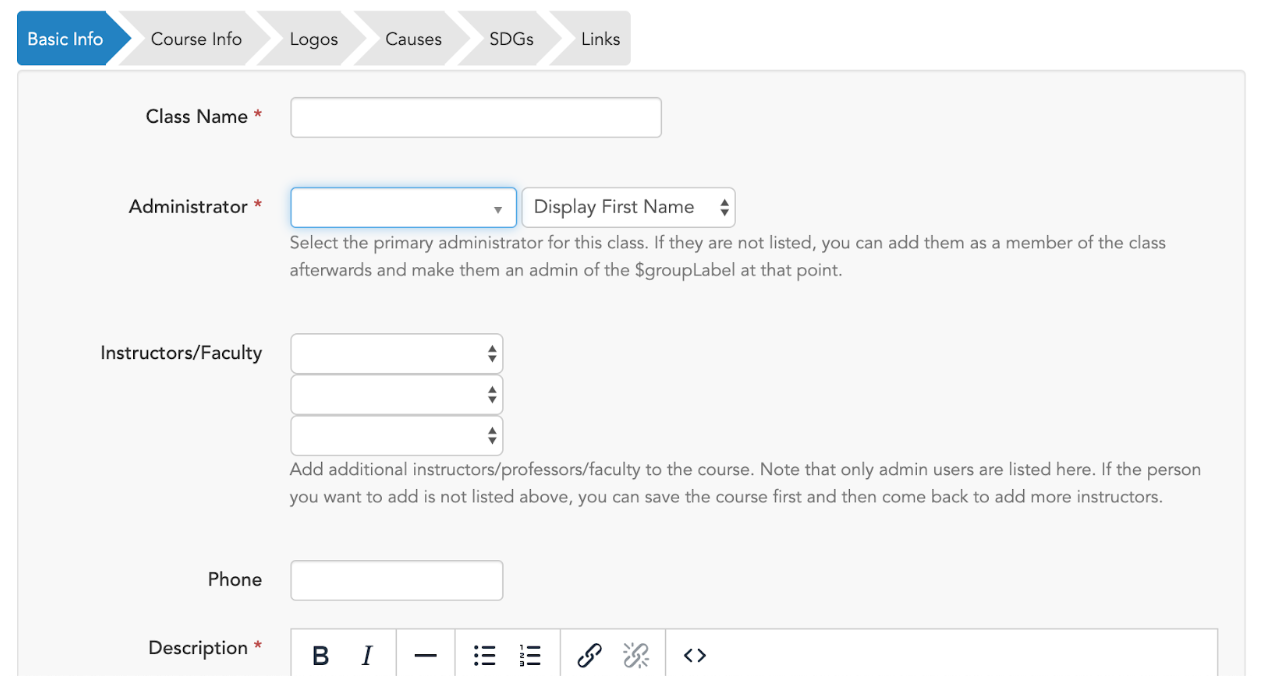 You can then edit the course by filling out all the associated tabs.
After going through all of the above required fields, you will have the option to go into the advanced sections which include adding event specific logos, social media, website links, etc.
Saving the class automatically publishes the class and makes it discoverable underneath your groups class tab.
You can manage your courses (what courses are completed, view all courses under a group) by going to "Manage Group" > "Academia" -> "Manage Classes"
Duplicate a Course
There are many instances where you have a course which happens year to year, semester to semester or just enough that you don't want to spend the time to recreate it.
As an admin of the course or class, you have the ability to duplicate it so that all the content and description will transfer over. Even more important, in the case the course had community partners and events already tied to it, you do have the opportunity to carry this over.
Note: The Semester and Year are the most important fields you must input so that they are placed in the right buckets for your reporting purposes.
In order to duplicate a class, you must either be the faculty admin or the staff administrator. If you have the admin role, you will be able to navigate into the class and on the admin navigation, select "Manage Class" -> "Academia" -> "Duplicate Class"
Doing this will duplicate most fields associated with the original class. Please pay close attention to the Course Info tab as you will need to update information regarding term and class time.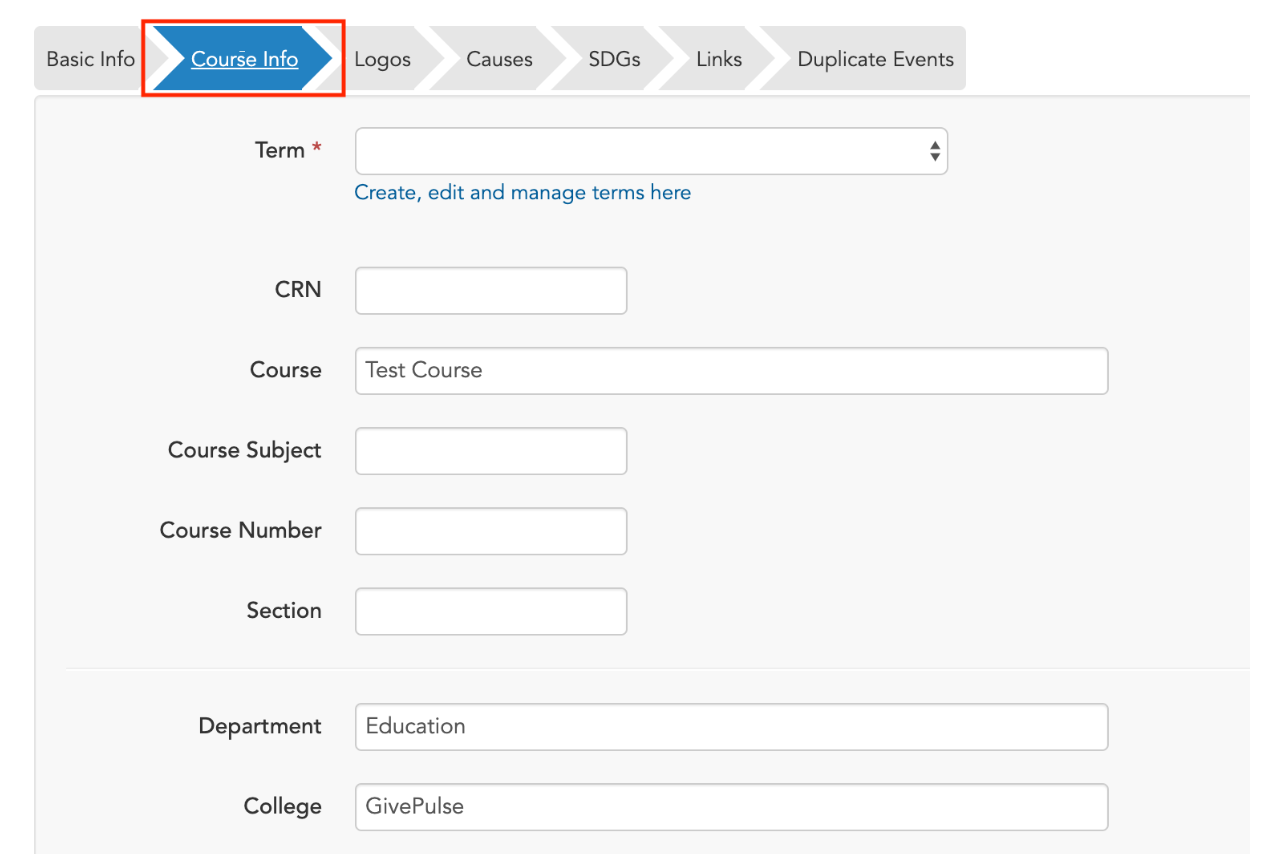 Note that duplicating a class will also offer you the option to duplicate open opportunities associated with that class.

If you choose to duplicate events you will have to go to that specific event to edit any fields. Read more about managing events here.