If you are collaborating with many stakeholders to determine what to work on and you need them to all submit their own ideas, you may turn on "Event Submissions".
When turned on, submitted Events may be events, projects, needs or opportunities created by the general public. When an event is submitted, the administrator will get a notification to review it, by default the submitted event is unpublished.
Note: the person who submitted the event will still have the opportunity to update and modify any details.

How to Enable Event Submission
Many groups and institutions have large events where they need the general public (or specific people) to submit project ideas or events for the administrator to review and approve.
To enable this, navigate to "Customize" -> Events: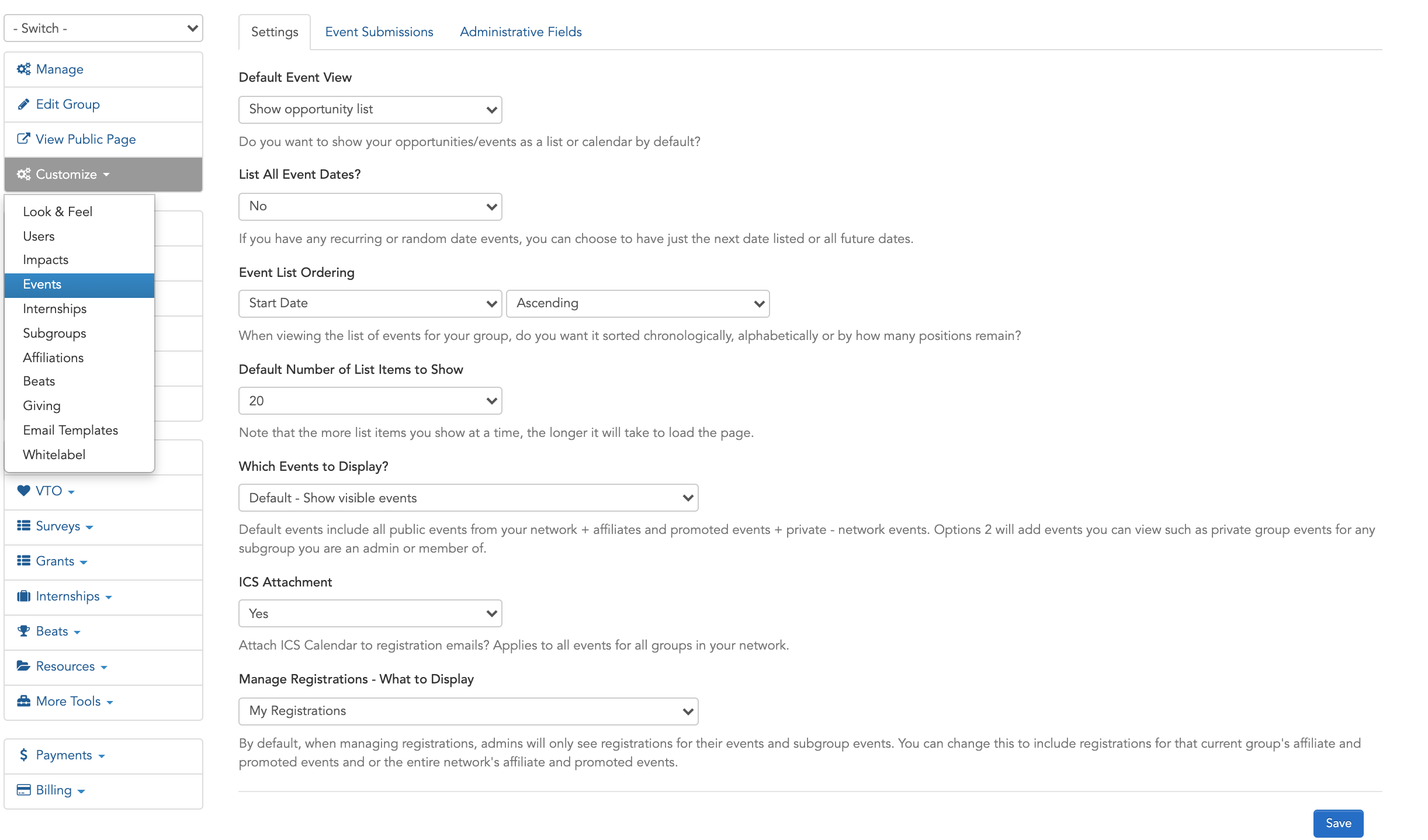 Hint: If you wanted to organize a large service day event, most groups create a subgroup and make this one specific group have event submission enabled for the public to "submit events".
Example Usage: In the case you have a large service day project, and you need your partners and general public to submit projects and events, turning this on would help you organize everything.

For our gold level and above subscribers, it is also possible to create a template event to set default features for any submissions. This is a nifty tool for taking event submissions for a day of service or another standardized situation in your local community.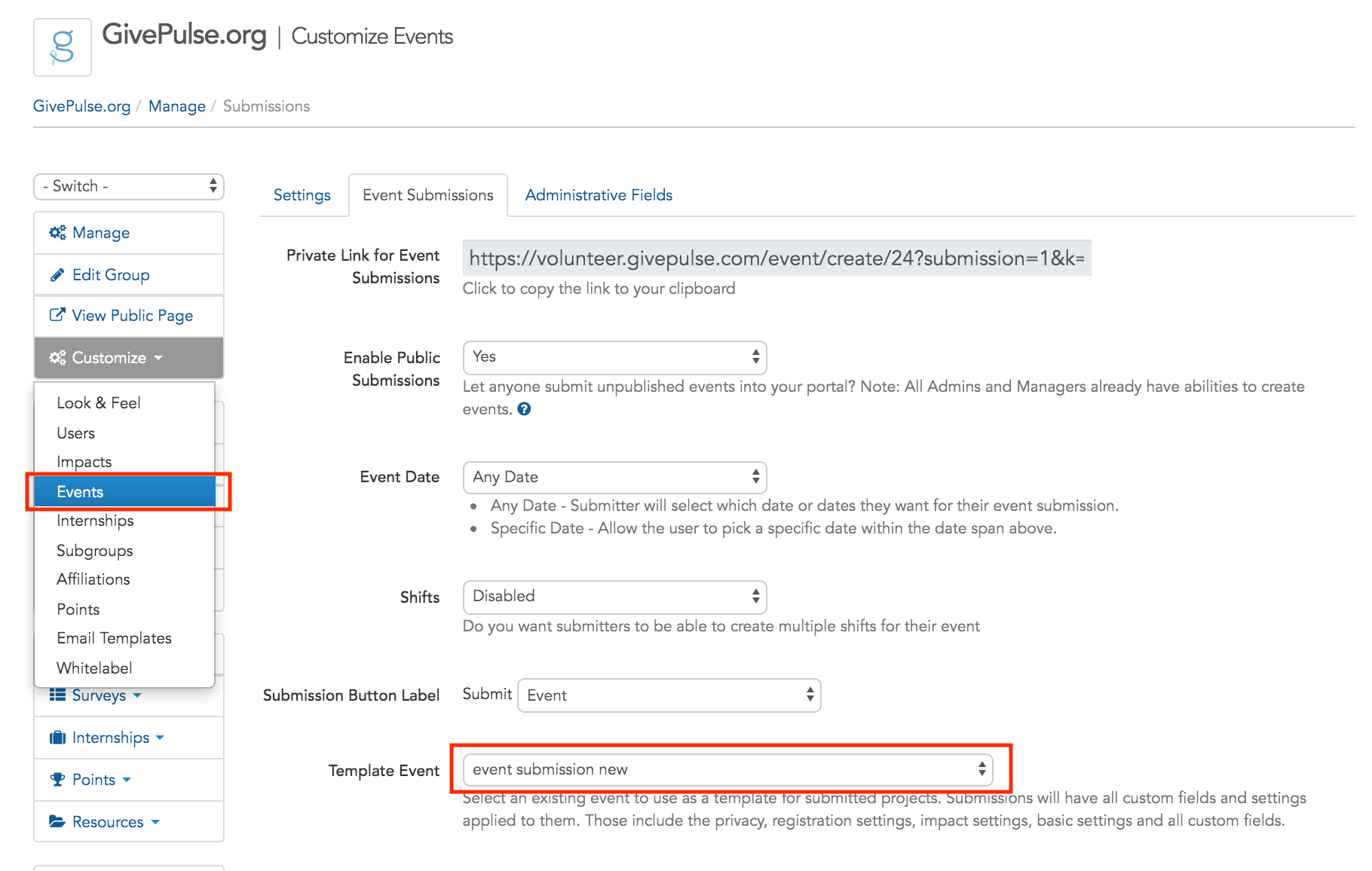 Many cities, parks, clubs, centers etc., need to empower their members, advocates, leaders and constituents to submit event and project ideas to work on. In many instances, if they are an existing admin of their own group, they can create and post opportunities on their own page. However, there are instances in which you want your community partners to submit events for you to approve and post on their behalf.
To enable people to submit an event with or without needing to be granted access as an administrator, there is an overall setting applied to a group where you may allow anyone to submit unpublished events for the administrator to approve and publish (however, this will still require a user to signup and have a GivePulse user account).
Overall this helps:
- Allow flexibility for end users to submit events or ideals they found in which they may not want to be the main point of contact.
- Allow flexibility for end users to submit events that may require additional vetting. If approved they can still be the main point of contact.
This is a feature an admin may turn on. It is located in the Group Settings by going to "edit" the group and navigating to the "Settings" section. To activate this, you may select "Yes".
Once this is turned on, a button on the group page will allow anyone to submit events. You may also copy and paste this URL to share with specific individuals.