Many groups and institutions have large events where they need the general public (or specific people) to submit project ideas or events for the administrator to review and approve.
To enable this, navigate to "Customize" -> Events
The First tab: Event Submissions will allow you to turn this feature on. You will then have the option to select "Any Date" or a Specific Date.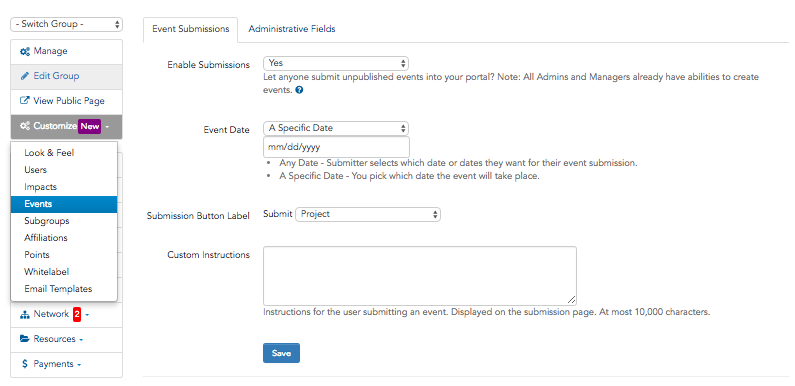 Hint: If you wanted to organize a large service day event, most groups create a subgroup and make this one specific group have event submission enabled for the public to "submit events".
Example Usage: In the case you have a large service day project, and you need your partners and general public to submit projects and events, turning this on would help you organize everything.