Many groups and institutions have large events where they need the general public (or specific people) to submit project ideas or events for the administrator to review and approve.
To enable this, navigate to "Customize" -> Events: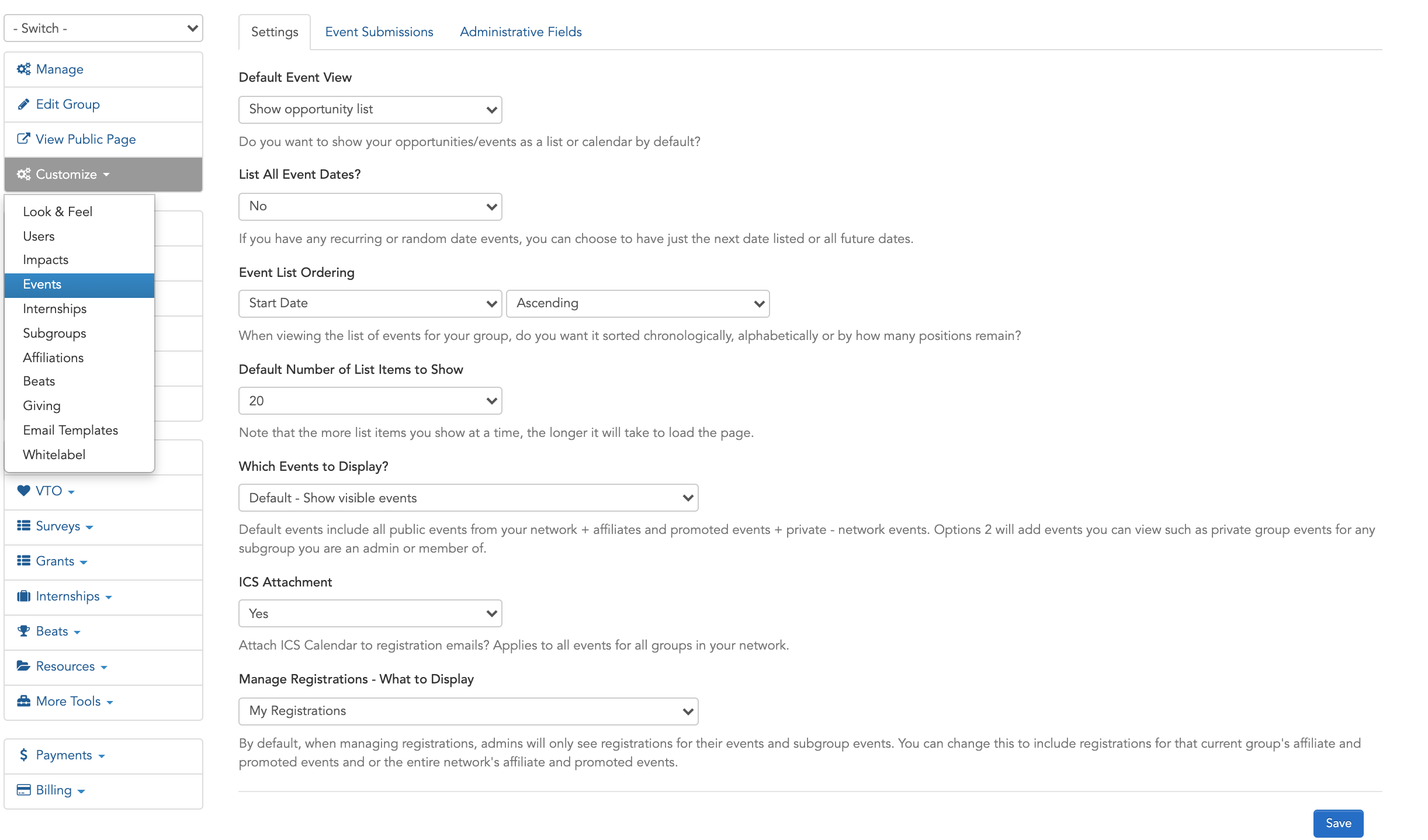 Hint: If you wanted to organize a large service day event, most groups create a subgroup and make this one specific group have event submission enabled for the public to "submit events".
Example Usage: In the case you have a large service day project, and you need your partners and general public to submit projects and events, turning this on would help you organize everything.
For our gold level and above subscribers, it is also possible to create a template event to set default features for any submissions. This is a nifty tool for taking event submissions for a day of service or another standardized situation in your local community.