When you have community partners (affiliates) requesting to be your partner, i.e., applying to be a part of your program, instead of having them sign an MOU or sign an application via a paper format or separate document, you can leverage GivePulse to manage the partnership by customizing a digital application process to ensure your partners are formally approved and in one single database.
Customize Affiliations
In order to activate this, navigate to "Customize", select "Affiliations" -> Affiliation Requests as shown below. Administrative fields (a platinum option) enables you to customize fields to collect about your affiliations beyond the basic fields we have as a default.
Classic view:
New view: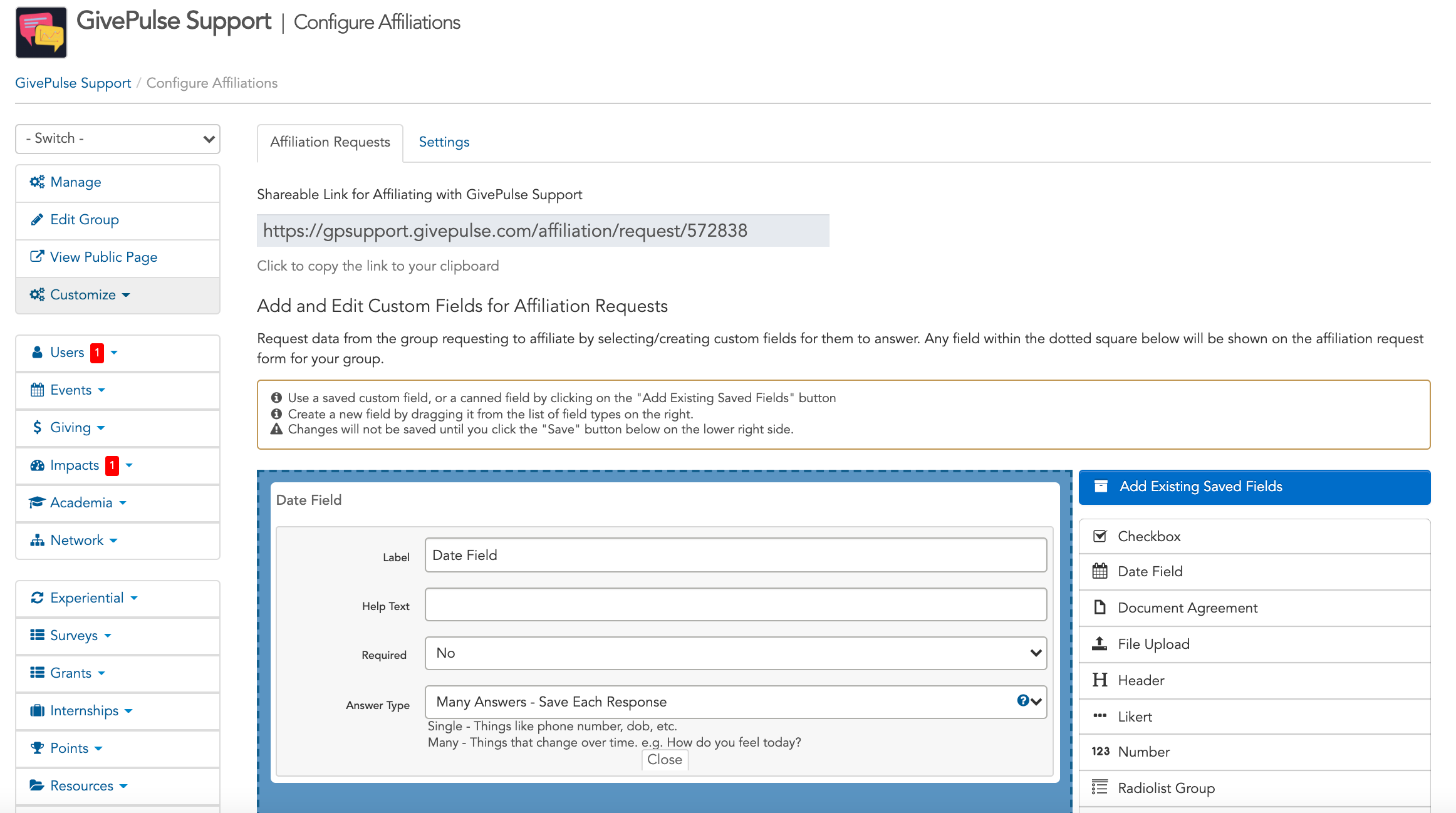 Additionally, you can edit the affiliation further by editing the settings to determine when the affiliation agreement should expire and if you would like to show all your affiliates with your subgroups.

Export Affiliation Agreement
If you need to view or export your affiliation agreement, you can do so by navigating to Network>>Manage Affiliations and using the action dropdown menu.
Classic view:

New view: