Tagging allows you to create a set of tags for impacts, user, events, or documents within the GivePulse system. You can bulk action tag or untag any record. As well as export a report on impact summary tags. Tagging is available for all paid subscription levels. 
In this article, we will review the following:
Setting up Tags
To set up Tagging, you must navigate to 'More Tools' > 'Tags,' and add tags for the system. This will then allow you to tag any specific object with that tag for searching and reporting abilities.
Below is what you will see when navigating to your event's dashboard > 'Tags.'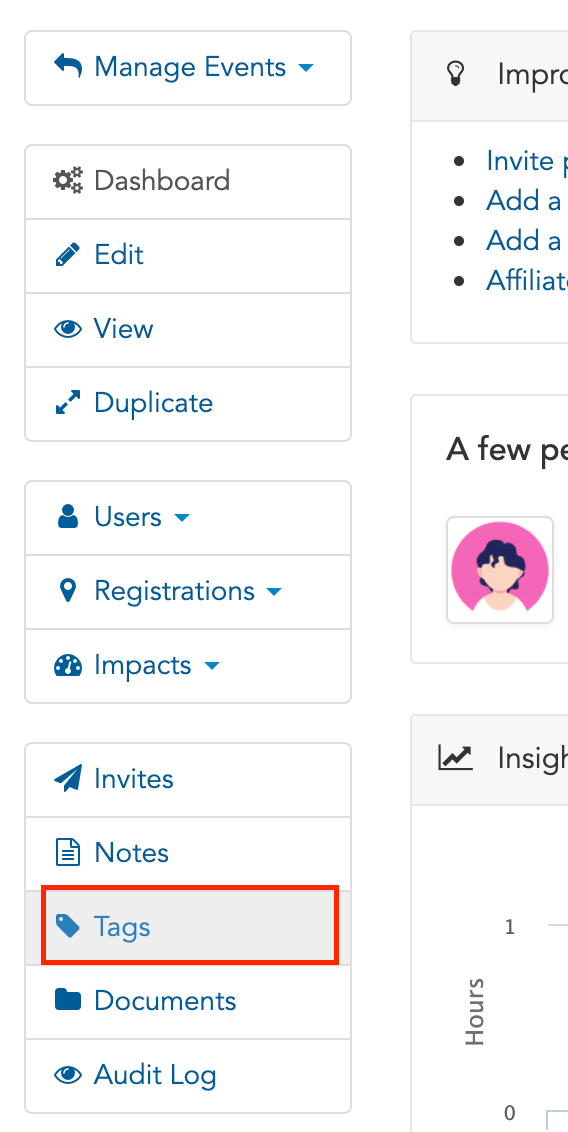 From here you can navigate to the right hand side and click '+ Add Tag'.

You will then be prompted to fill out information for the tag. When is it complete, hit the 'Add Tag' button to save.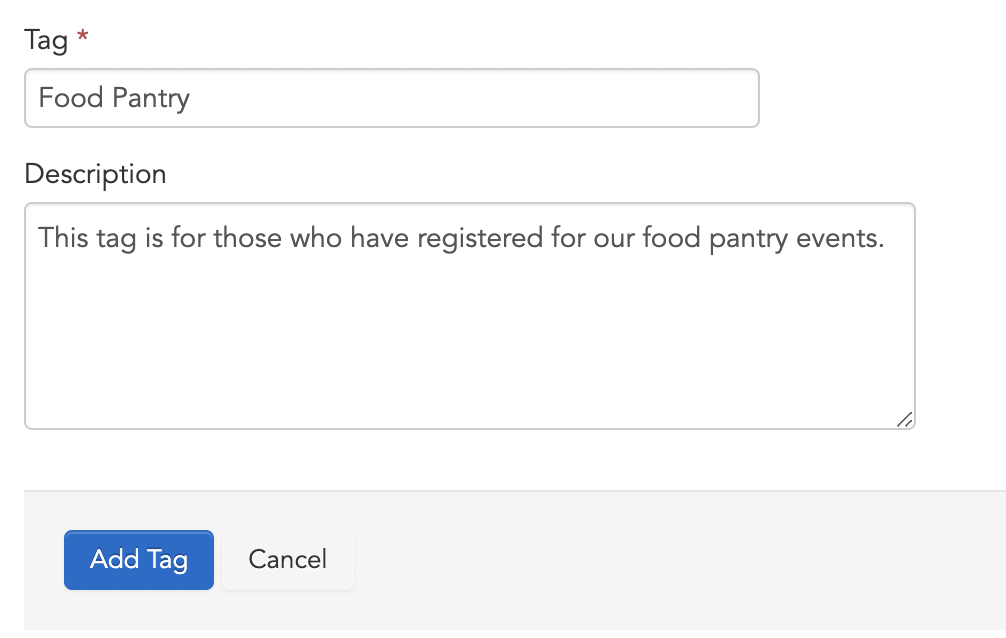 Your tags will be listed in this section. To edit a tag, click on the pencil icon. To delete a tag, click on the trashcan icon. 

Tagging an Impact
To tag an impact, first select the user(s) impact or impacts > 'Bulk Actions' > 'Tag Records.'


Next, select the tag you wish to apply and click Tag: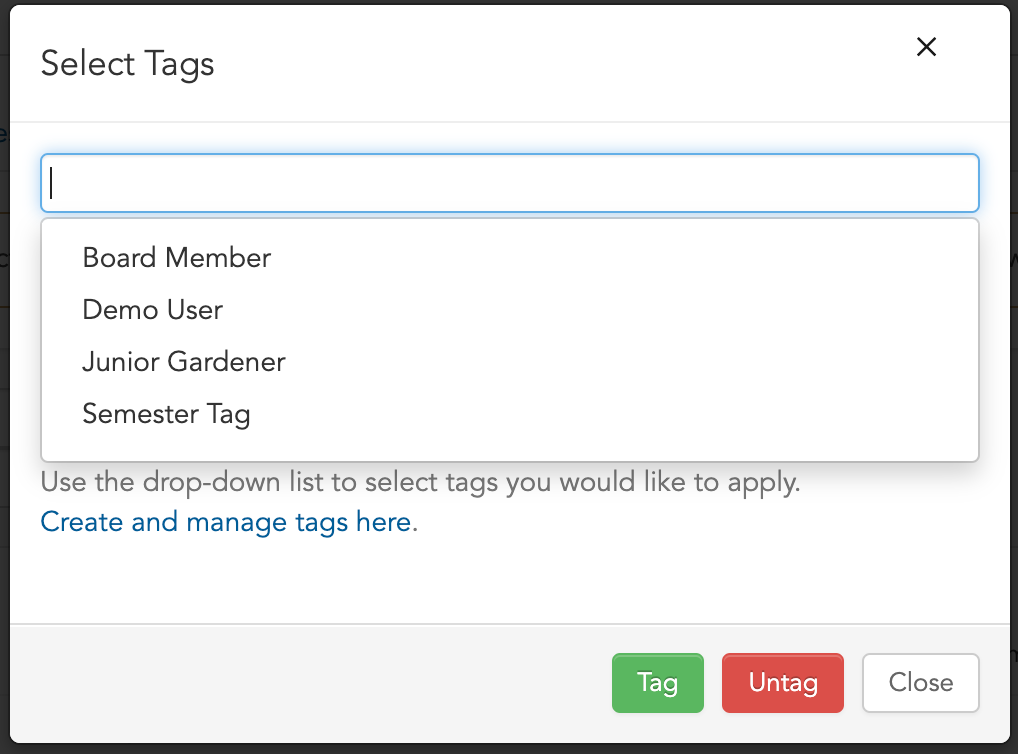 Tagging a User
To tag a user, select 'Bulk Actions' > 'Tag User Records.'
Next, select the tag you wish to apply and click 'Tag.'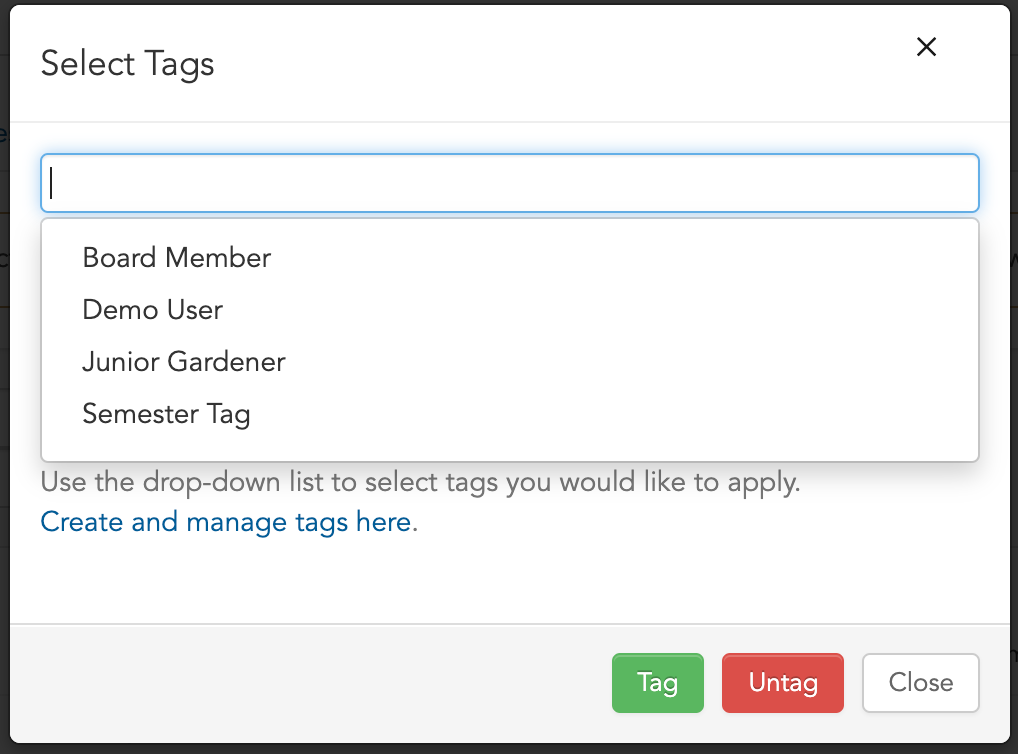 Sync Event Tags to Event Records
You can have tags automatically synced to any linked impact, registrant or registration record. When you set sync to 'yes,' it will update all linked records. If you set it to 'no' it will remove that tag from all linked records. Additionally, if you make a tag public and it's synced to impacts, then the end user will be able to search/filter those tags on their profile page.
When you decide to tag the specific event, you will then have the opportunity to update options to sync the tag with impacts, registrants, or registrations and additional determine if you want the tag to be used publicly or privately. If public this will allow end-users to see what is tagged and not. If it's private, that means the tags are used on the admin end.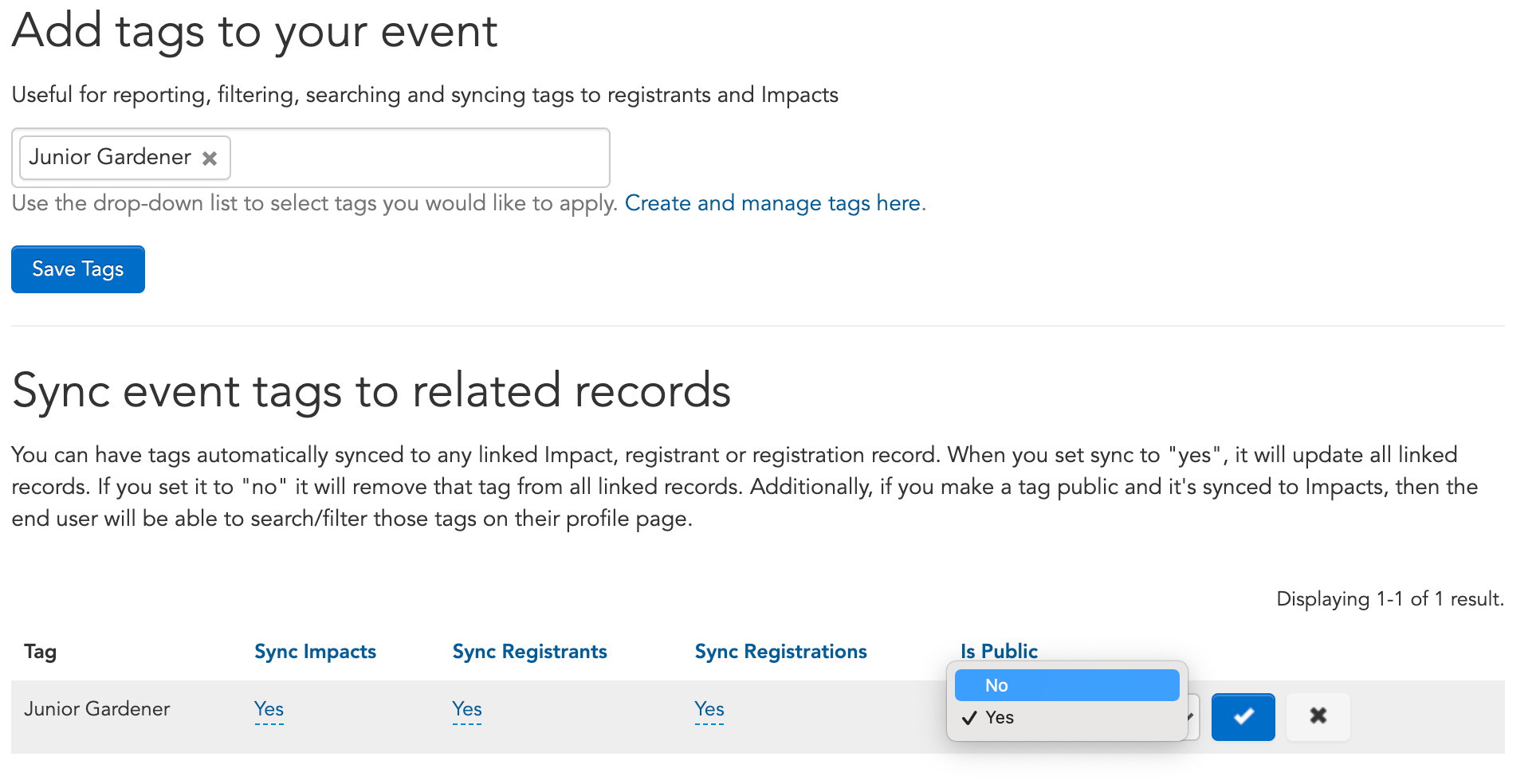 Tag a Document
To tag a document, you will navigate to 'More Tools' > 'Document'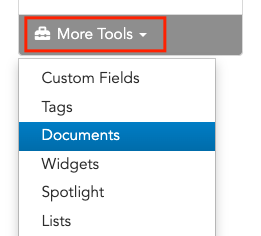 Click on 'Upload Document' in the right hand corner of the screen.


When you're ready to upload the document, you can add a tag for the document.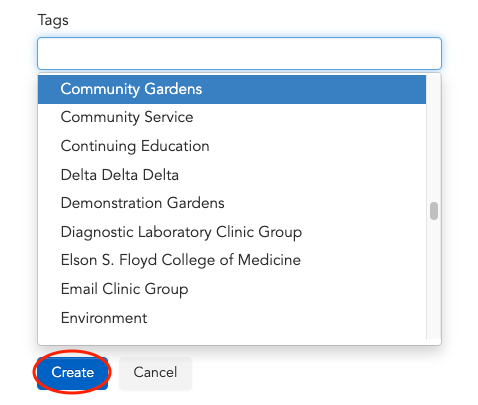 Untag a Record
To untag a record, first select the user, event, or impact. Click on 'Bulk Actions'. Select Tag Impact Records' or 'Tag User Records' 

There will be a pop up window where you can select the tag you wish to untag from the record. Select the Tag you wish to Untag. Click button Untag 
Impact Summary Tag Report
From 'Impacts' > 'Manage Impacts' to get a full scope of your impact tags, you can use the 'Blue Actions Button' to export the Impact Tag Summary Report. 
We only include custom fields in the Impact Tag Summary report if they are set on the grid and visible on the layout. If you add the fields through Configure Layout and export the report, the custom fields will be included. This applies to all Admin Fields as well.