Within GivePulse, you have the ability to update your wall so that your members and users are able to subscribe to conversations happening. Threaded discussion boards enable people to subscribe or unsubscribe to topics that they are interested in:
You can change your wall posts to threaded discussions by going to your group dashboard > Customize > Look and Feel > Wall Posts > Enable Threads > Yes: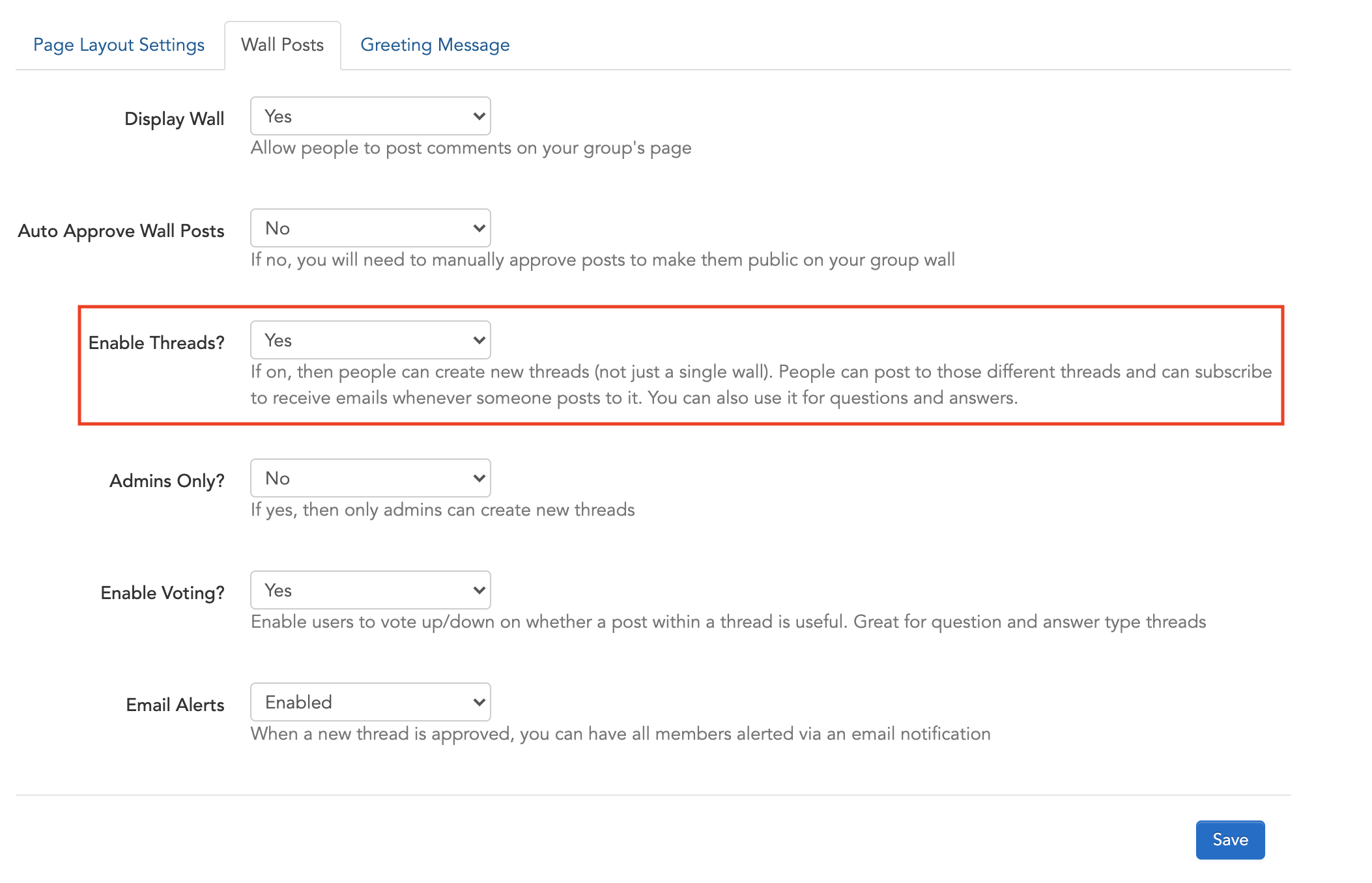 Within the threaded discussion, a user will be able to "star" and subscribe to a thread they are interested in. Additionally, users are able to upvote or downvote posts to help prioritize and organize the significance of the conversations and comments within the thread: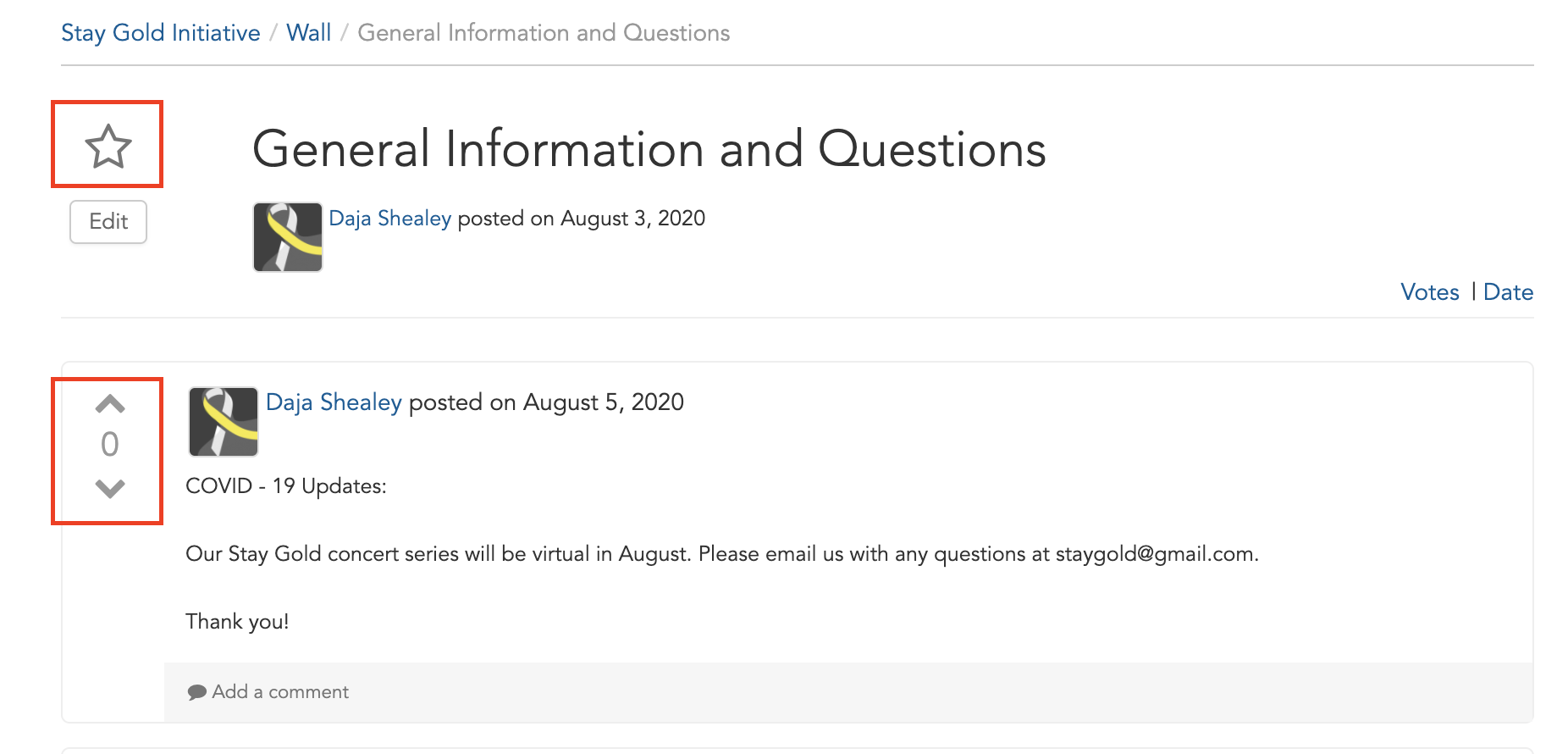 Lastly, if you would like to approve or delete any wall posts, threads, or comments that have been added to your group, then you can go to More tools > Wall Posts:

To learn more about general wall post settings, click here.