There are many instances where you want to update your wall so that your membership and users are able to subscribe to conversations happening. This way it will cut down the noise and enable people to subscribe or unsubscribe to topics that either appeal or not for your membership. 
In other words, if you want to change the following wall: 

Into the following threaded discussion board: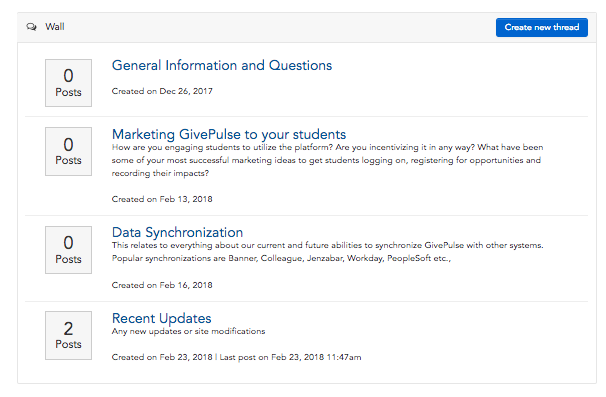 You can now do so by navigating to your group admin settings, and going to "Customize" -> "Look and Feel" -> "Wall Posts": 

As shown above, you can then activate the setting "Enable Threads" to Yes and upon refresh, the group wall will be turned on for Threads. 
For every threaded discussion you will notice a "star" and a way to upvote or downvote to help prioritize and organize the significance of the conversations and comments within the thread: