There are differences when seeing opportunities on GivePulse and on Anthology (formerly known as Campus Labs)'s Engage "Service" section.
GivePulse: Events and opportunities are displayed until the end of the day they started.
Anthology Engage: Events in the "past" or currently "in progress" for Anthology Engage, will not be displayed or shown as a result to be interacted with on Engage.
GivePulse: When an Event has time slots, the first available slot will be prioritized for registration. For example, if there is a calendar with time slots on Mondays, Wednesdays, and Fridays, and the upcoming registration is for today, it will be shown as the first opportunity on the list, even if there are future events.
Anthology Engage: Events that are non episodic, such as events with time slots, will appear at the bottom of the list in Anthology Engage as they are categorized as "ongoing" or "open-ended" without a specific date or time.
On GivePulse, time slots are prioritized based on what is available to register:
New View: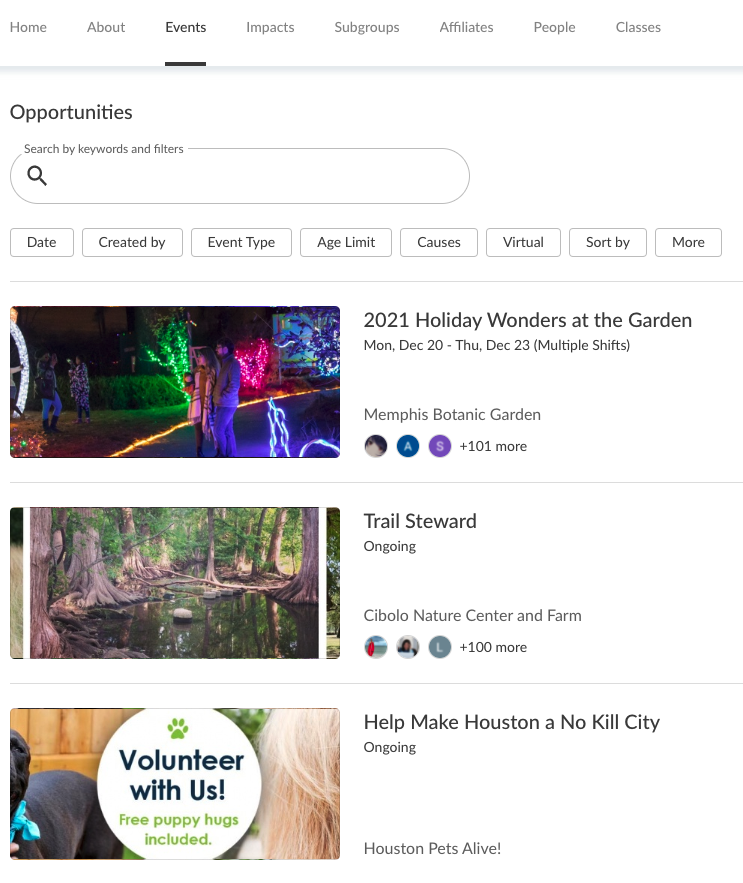 Classic View: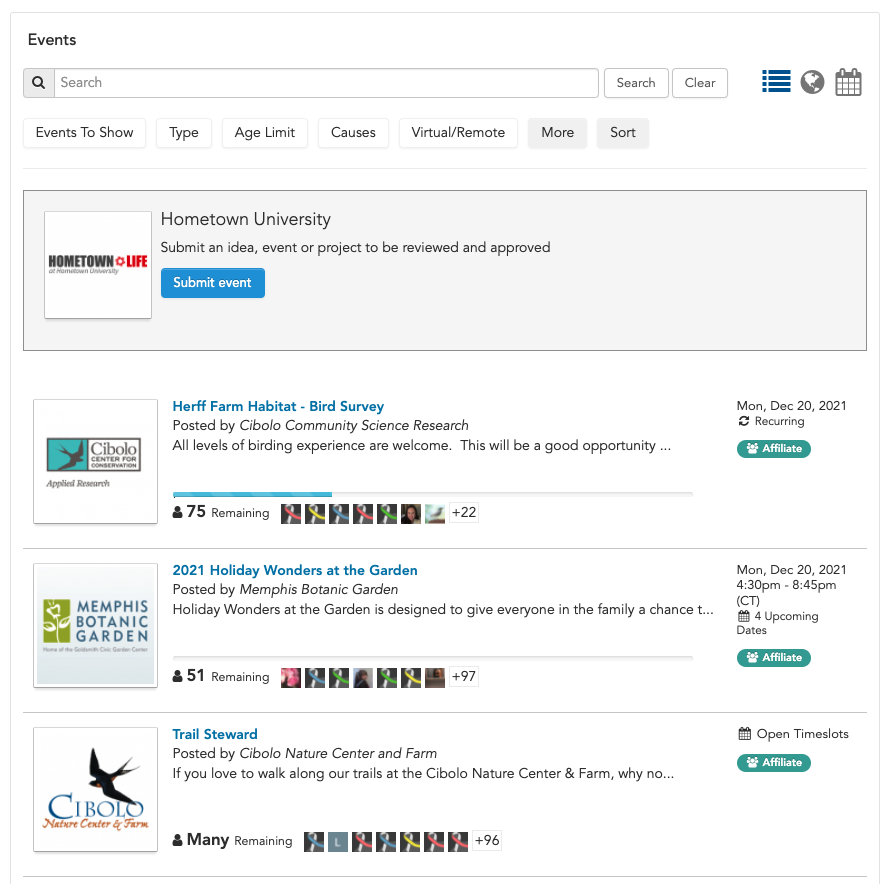 On Anthology Engage:
However, on Engage, notice the "trail steward" is not the second or third option in the example below: