The differences when seeing our our opportunities on GivePulse and on Anthology (formerly known as Campus Labs)'s Engage "Service" section.
Events in the "past" or currently "in progress" for Anthology Engage will not be displayed or shown as a result to be interacted with on Engage.

On GivePulse, we display the opportunity until end of the day in which the opportunity started.

Events that are not episodic, e.g., set up as time slots will be placed at the bottom of the list on Anthology Engage since it's categorized as "ongoing" or "open ended" and not without a specific date or time.

On GivePulse, when an opportunity is a time slot, that means it doesn't have to be open ended and whatever is "first" available to register, will be prioritized in that manner. e.g., if the calendar created by the timeslot is every MWF, and the upcoming registration is today, and it's stacked along with events in the future, the timeslot will be the first opportunity shown on the list.
e.g.,
On GivePulse, timeslots are prioritized based on what is available to register: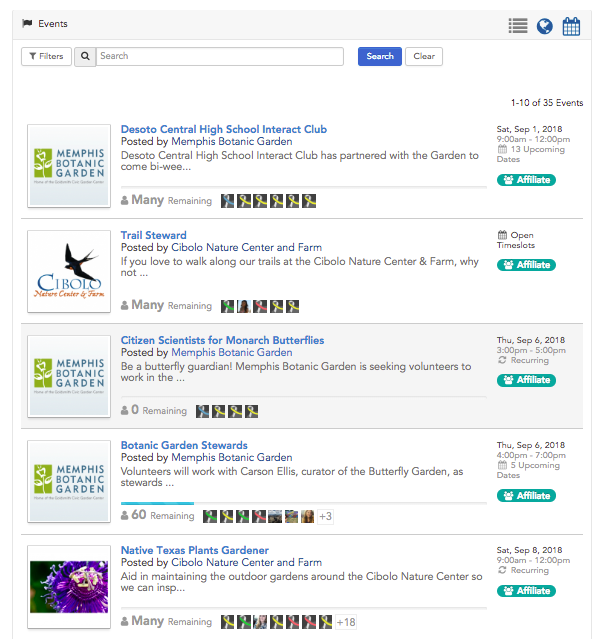 On Anthology Engage:
(however, on Engage, notice the "trail steward" is not the second option on the below)