As an admin of a group set up for internships, you are able to open your group to internship submissions.
To set up internship submissions, go to Customize > Internships from your group dashboard and click "Enable Public Submissions."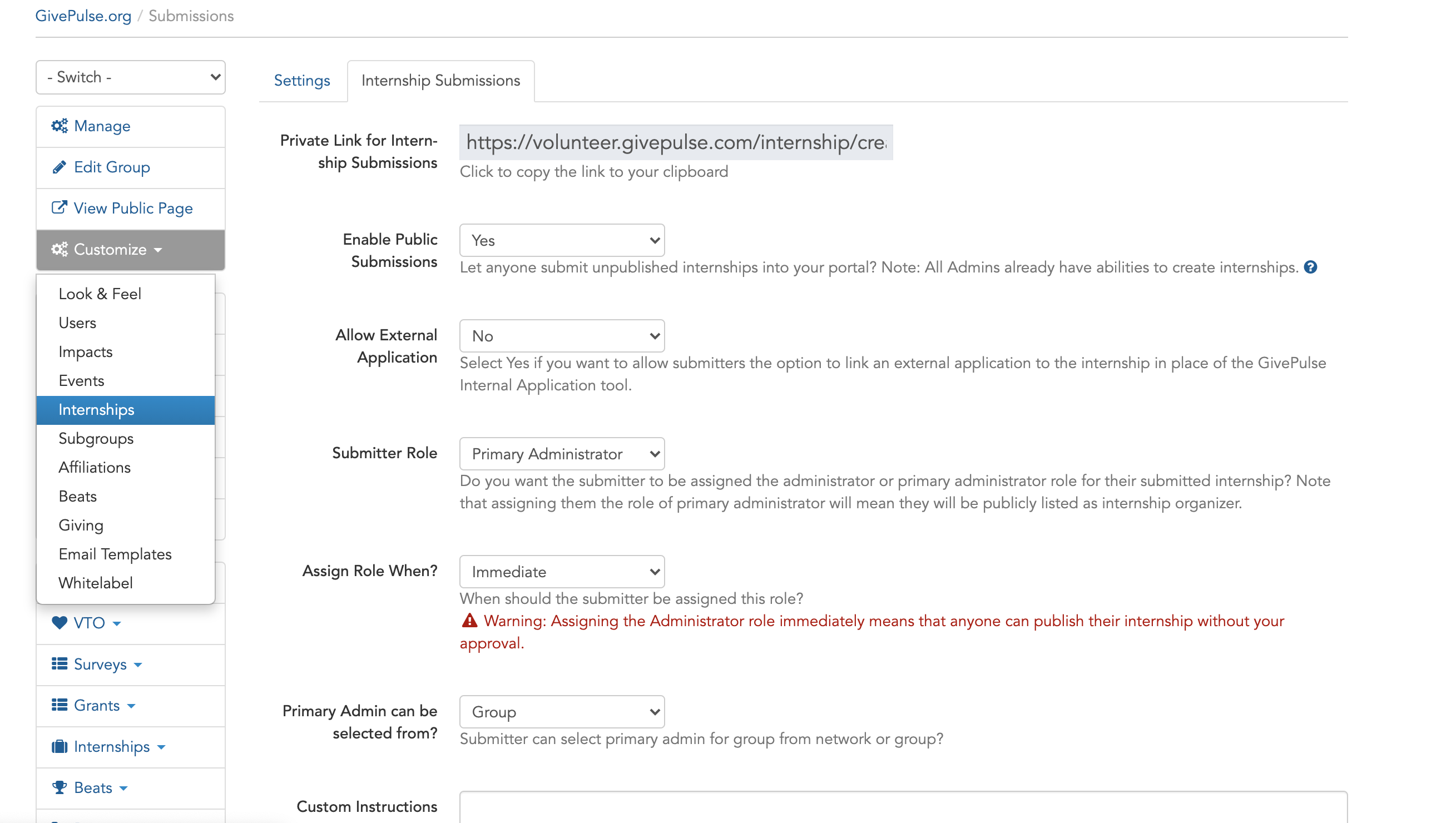 You can choose whether the submitter will be made the primary administrator and copy a shareable link to provide to allow others to submit internships.
You can also scroll down to add information that you may want to request from the submitter.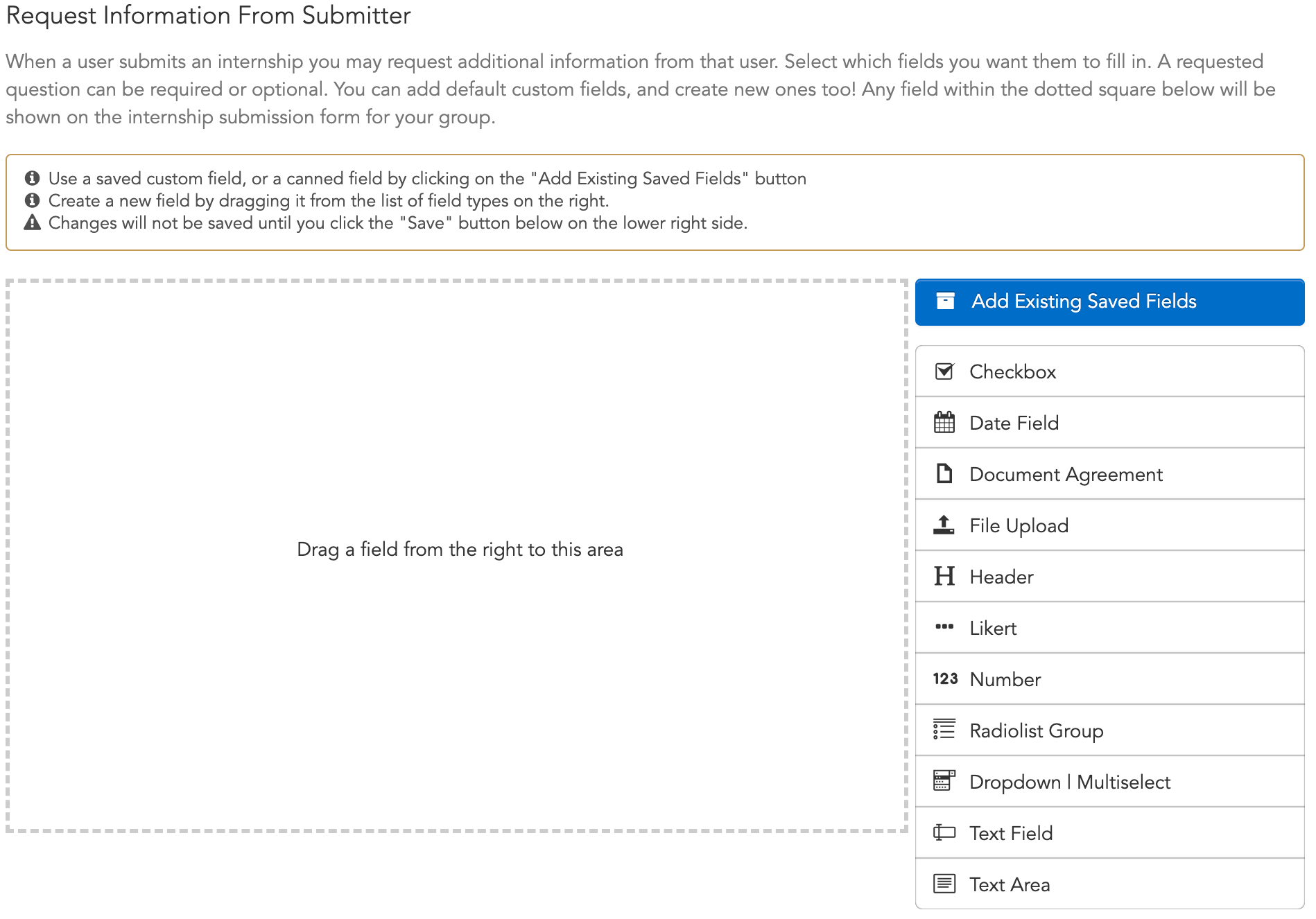 If public submissions are enabled, you'll see a button visible on your group page that will allow all users to create an internship for your approval.
Classic view:

New view: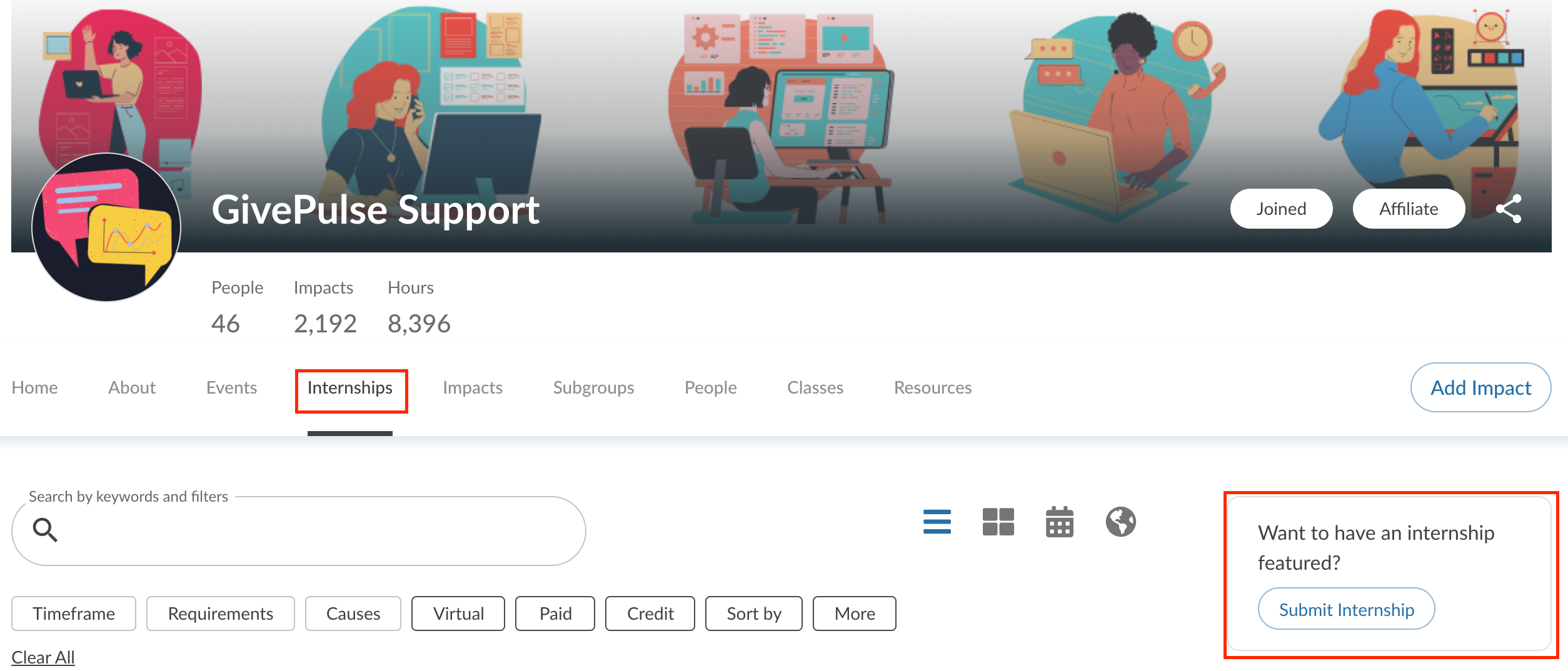 As internships are submitted, you can review them from your group dashboard under Internships > Manage Internships. Any applications that are submitted to internships created with this workflow will appear under Internships > Manage Submissions.