To check if your courses/info are being synced, go to your management dashboard for your university. Click Resources from the left-hand menu, and then select Data Syncing.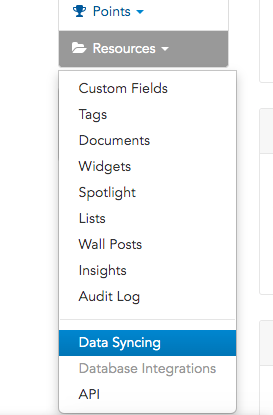 From here, you can see when the data sync was last run, click "Sync Now" to run the sync immediately, and see the most recent files processed/when the file was last updated.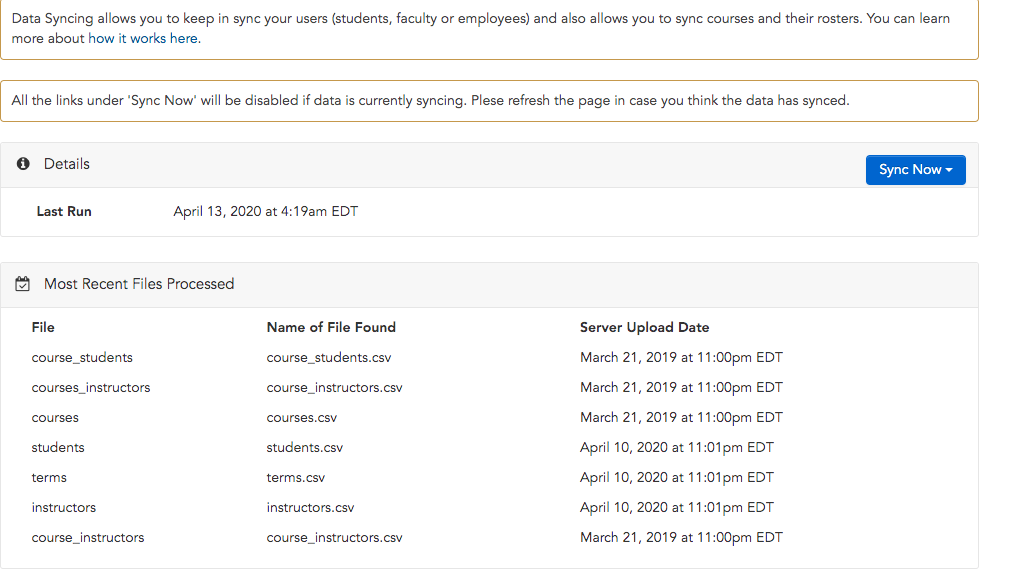 For more information about course syncing, see here.