When a service learning course is over or completed you can easily mark it as such.
You can navigate to Manage Classes from your admin dashboard and then select "Close, Mark as Completed" from the Actions dropdown on the far right.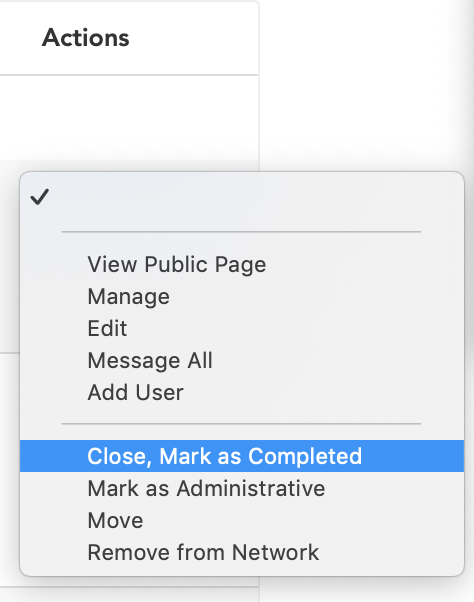 Once a course is marked as completed students can no longer add/edit impacts for them, however, they are still visible on the management side.
For information on how to Close Terms go here.