When you have users (staff, employees, members et al.) who must apply, join, or request to be a member of your group, it's very likely you want to collect information on them so you can review their application, determine if they are an employee, screen them, etc.

In order to activate this, navigate to Customize > Users > Membership Request Fields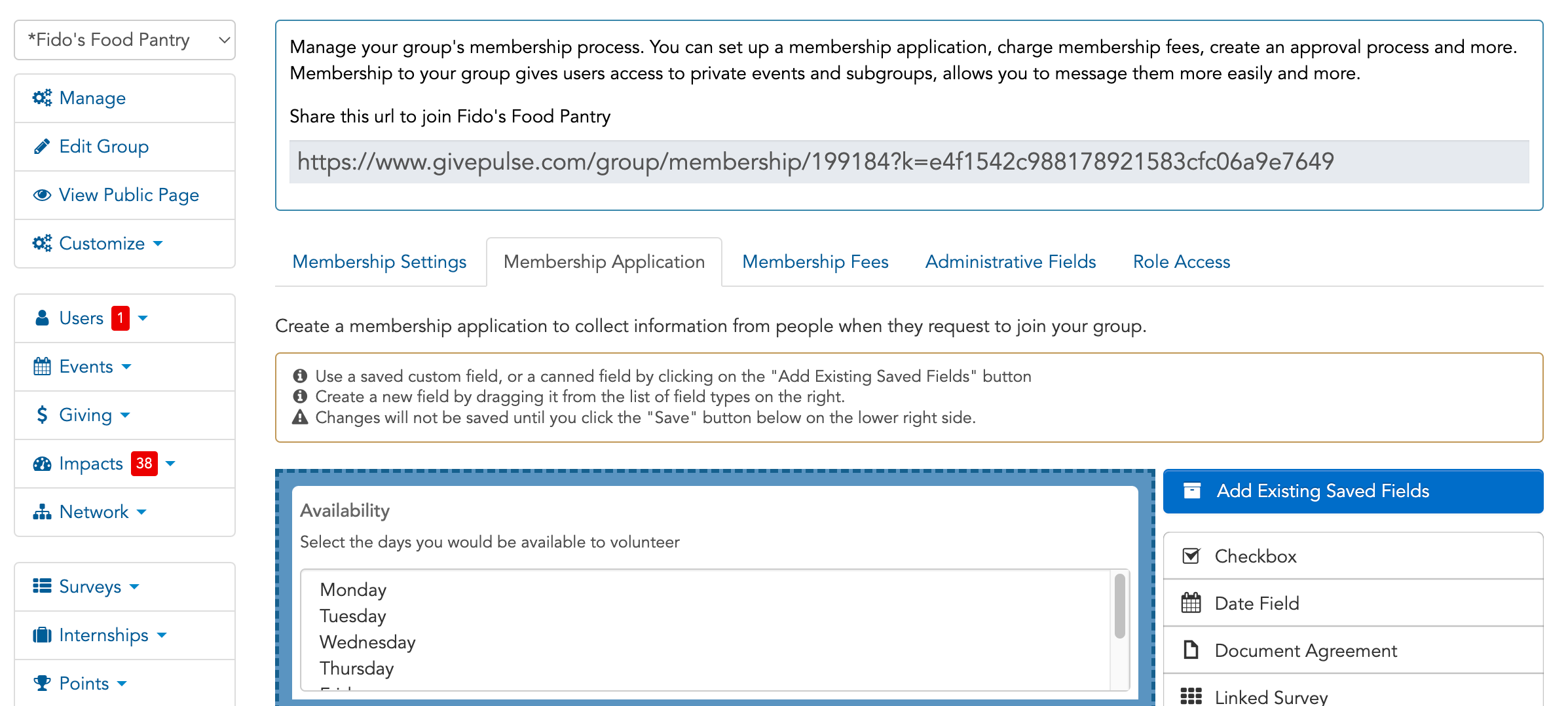 This section is where you build questions to populate your application. All you need to do is drag and drop the question type into the field and change the information. Note that if you reuse existing fields in other workflows (registration questions, impact questions, etc.) information entered there will flow into the membership application. For more info on custom fields, click here.

There are several default fields already created for you to use, including phone number, gender, t-shirt size, emergency contact info, and allergies. You can access these under 'Add Existing Saved Fields'.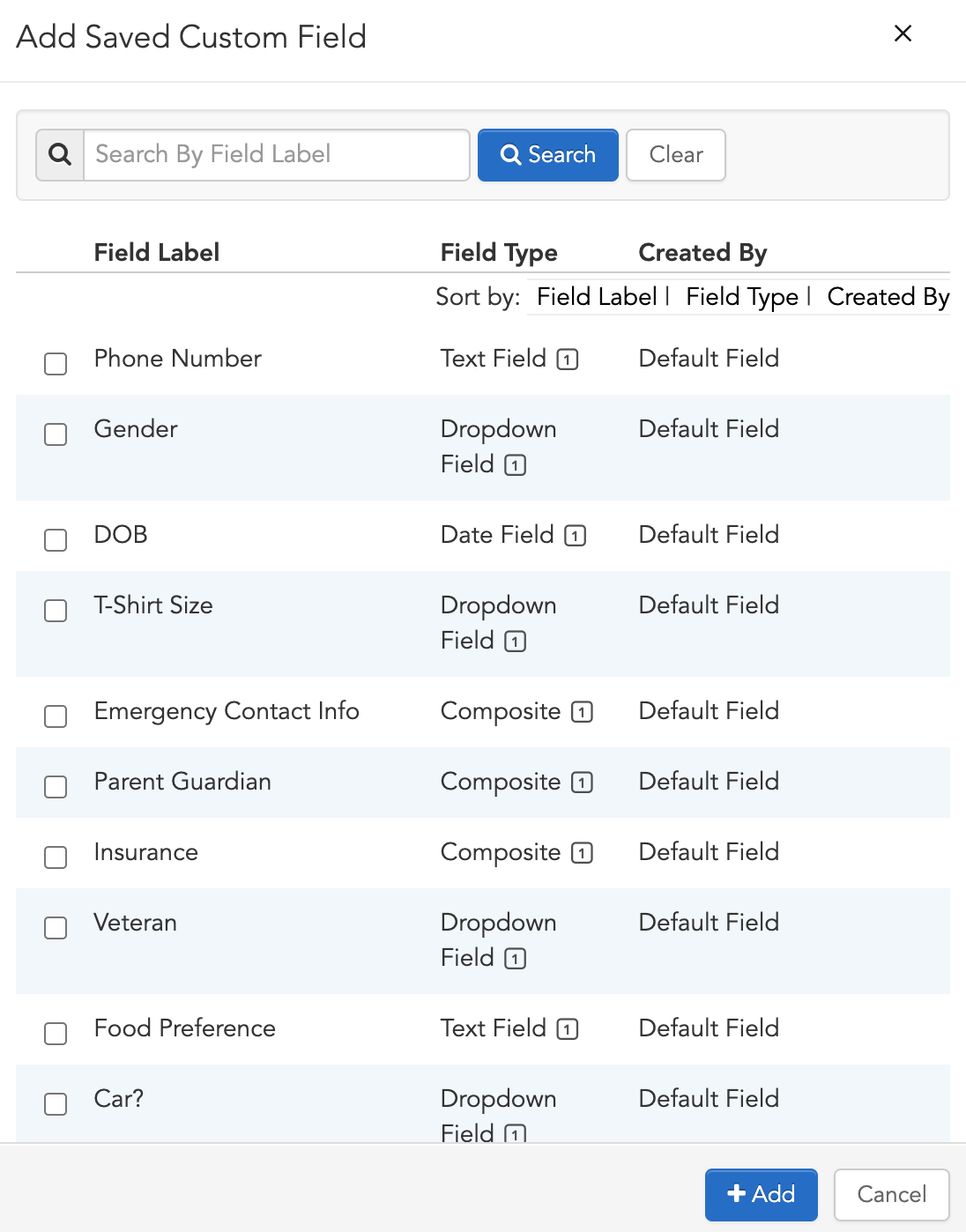 Note: When building your questionnaire, you don't need to ask for a name or email because this information is already attached to the user. When you accept the user into your group, you will have access to this information.
If you'd like the ability to approve or deny users based on their application, you should set Membership Approval Needed to Yes under Customize > Users > Membership Requirements.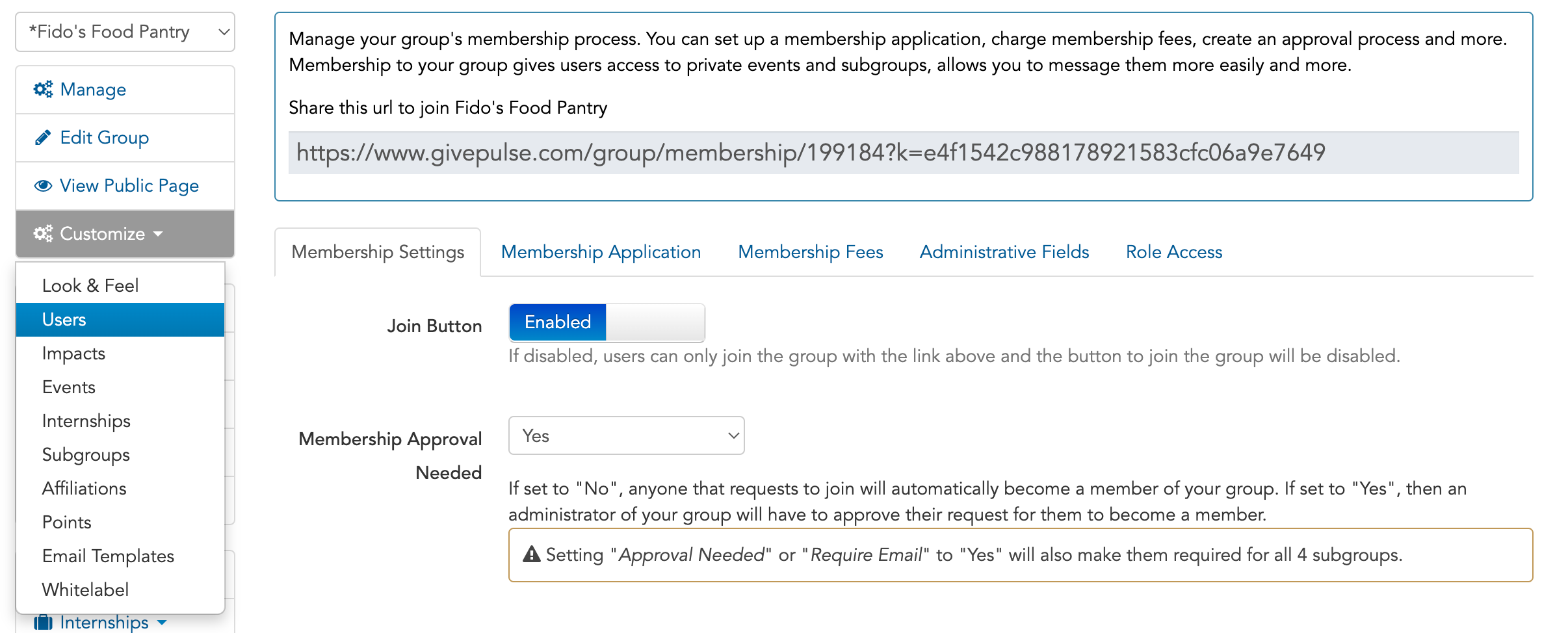 Users will navigate to your group page and select Become Member to access the application.