Timesheet impacts will be reflected in two ways. Each row in a timesheet will appear as an individual impact, similar to the ones you are used to seeing and verifying. You will see that there is also a tab available under your manage impacts workflow labeled "Timesheets." There, you can manage your volunteer timesheets as a whole.
Classic view: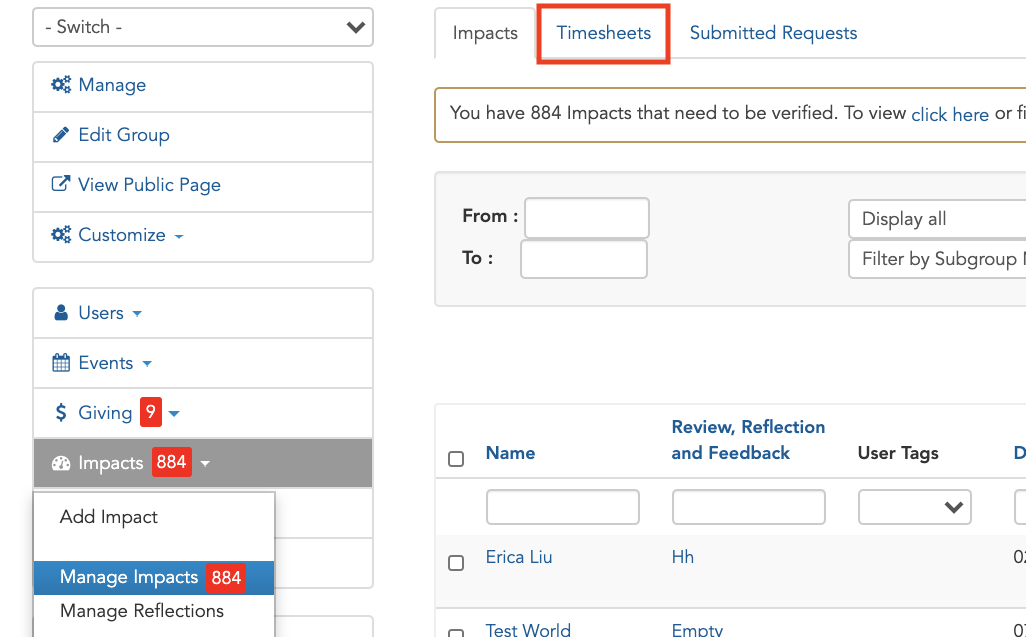 New view: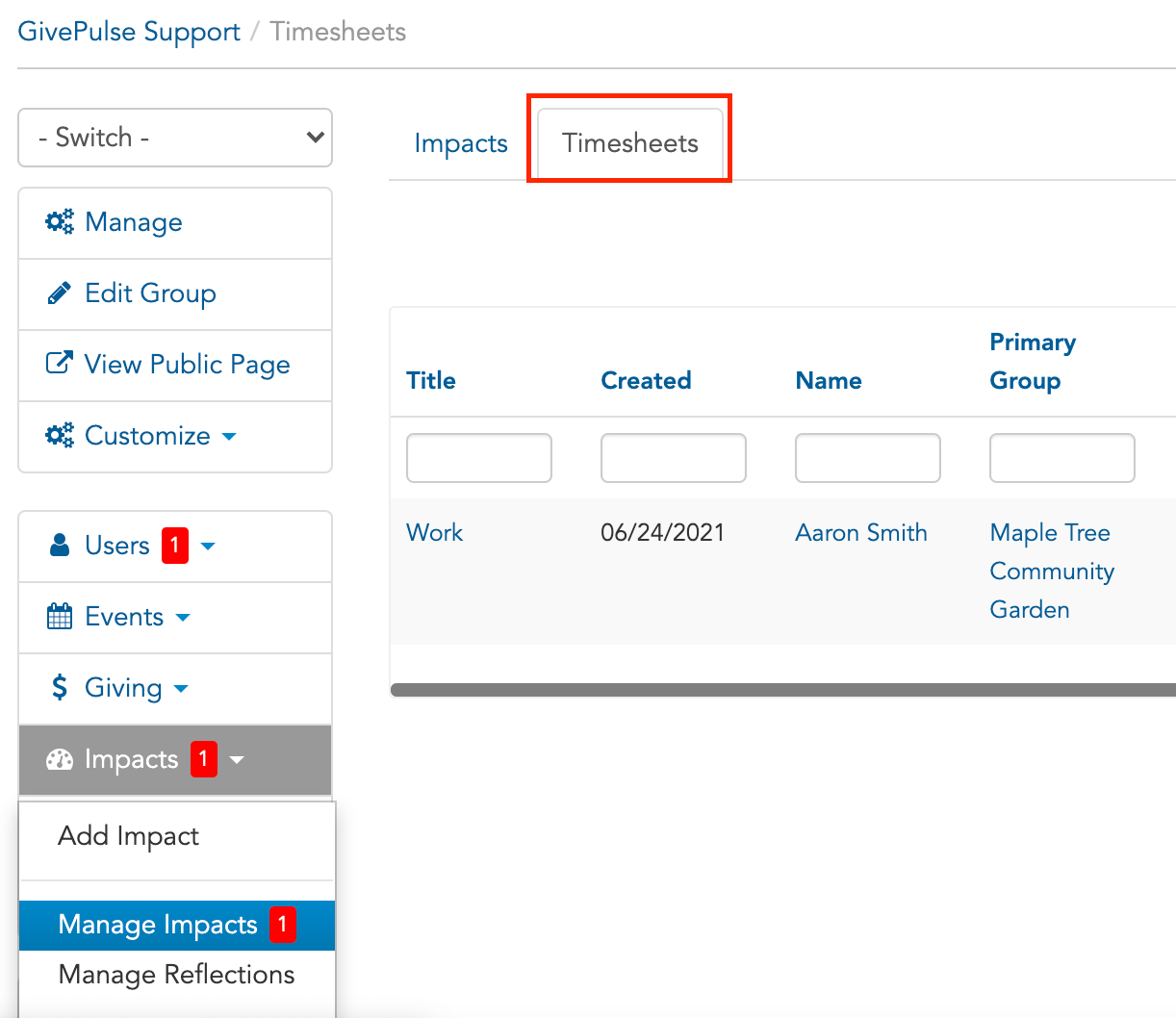 Verify individual timesheet rows
To verify individual timesheet rows, go to your group dashboard > impacts > manage impacts. Continue your impact verification process as usual.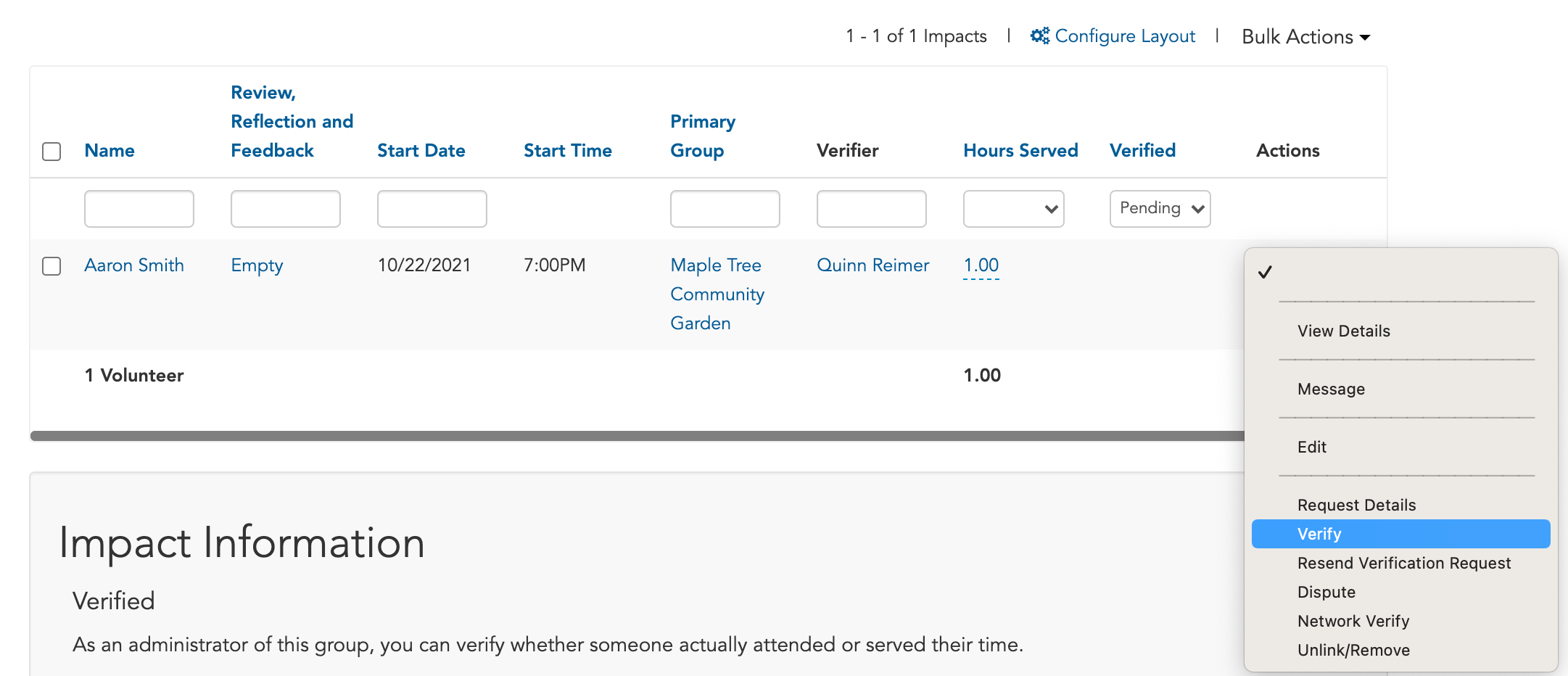 Verify entire timesheet
To verify the entire timesheet, click on the timesheets tab.

Next, find the timesheet you would like to verify. Scroll to the far right of your screen under the black actions dropdown and select verify. This will verify every individual row in the timesheet.
Classic view:

New view: