Through our integration with Salesforce, we are able to provide a smooth transfer of data from your GivePulse group to your Salesforce database allowing you to collect account information via GivePulse groups, create contacts from your users, and build activity history with impacts and registrations.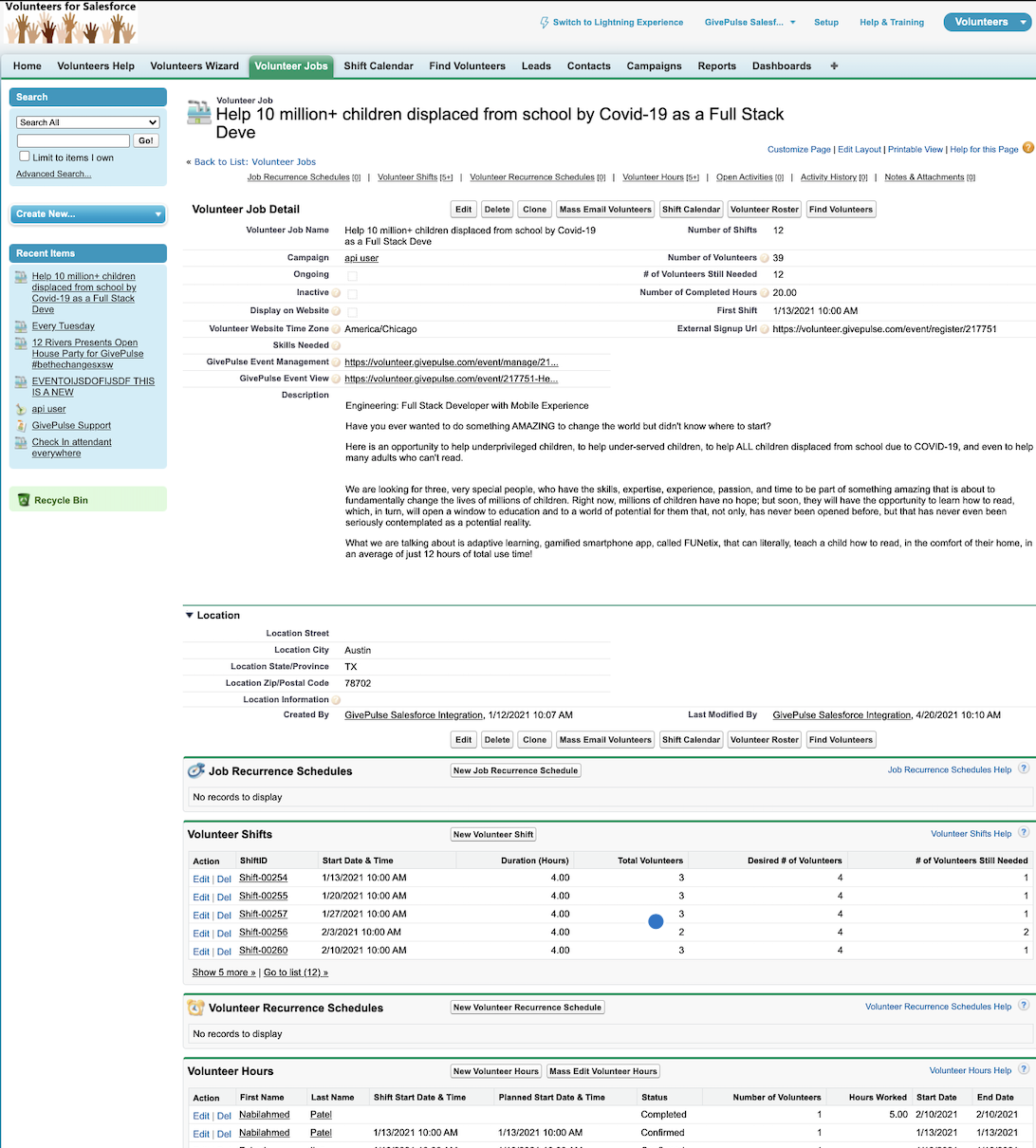 This integration provides the following:
Build Your Salesforce Contacts: GivePulse will send user account information that will translate into your contacts within Salesforce. This information would include name, email, phone number, etc.
Create Volunteer Jobs: When you create an event in GivePulse, it is translated into a volunteer job in Salesforce. These volunteer jobs will sync the volunteer hours associated with each event or shift in your group. Please note that you will need Volunteers for Salesforce to create volunteer jobs.
Track Your Volunteer Hours: GivePulse maps your user's registrations and impacts to volunteer hours within Salesforce volunteer jobs.
Connect your Salesforce Campaigns: Each event created in GivePulse will be mapped to the campaign of your choosing.
Would you like to add a Salesforce Integration to your group? Book a meeting with a team member here: Meet with GivePulse