There are many different roles you can be on GivePulse including a "Check-In Attendant". A check-in attendant is granted access to sign users in for an opportunity via the desktop, mobile, or GivePulse app.
How To Assign A Check-In Attendant Role:
Admins can assign someone the check-in attendant role for their entire group via Users > Manage Users from your Group or Event Dashboard by changing their user role.
Additionally, admins can add a check-in directly to an event by going to the Event's Dashboard > Users > Add user > complete their information and assign the user role: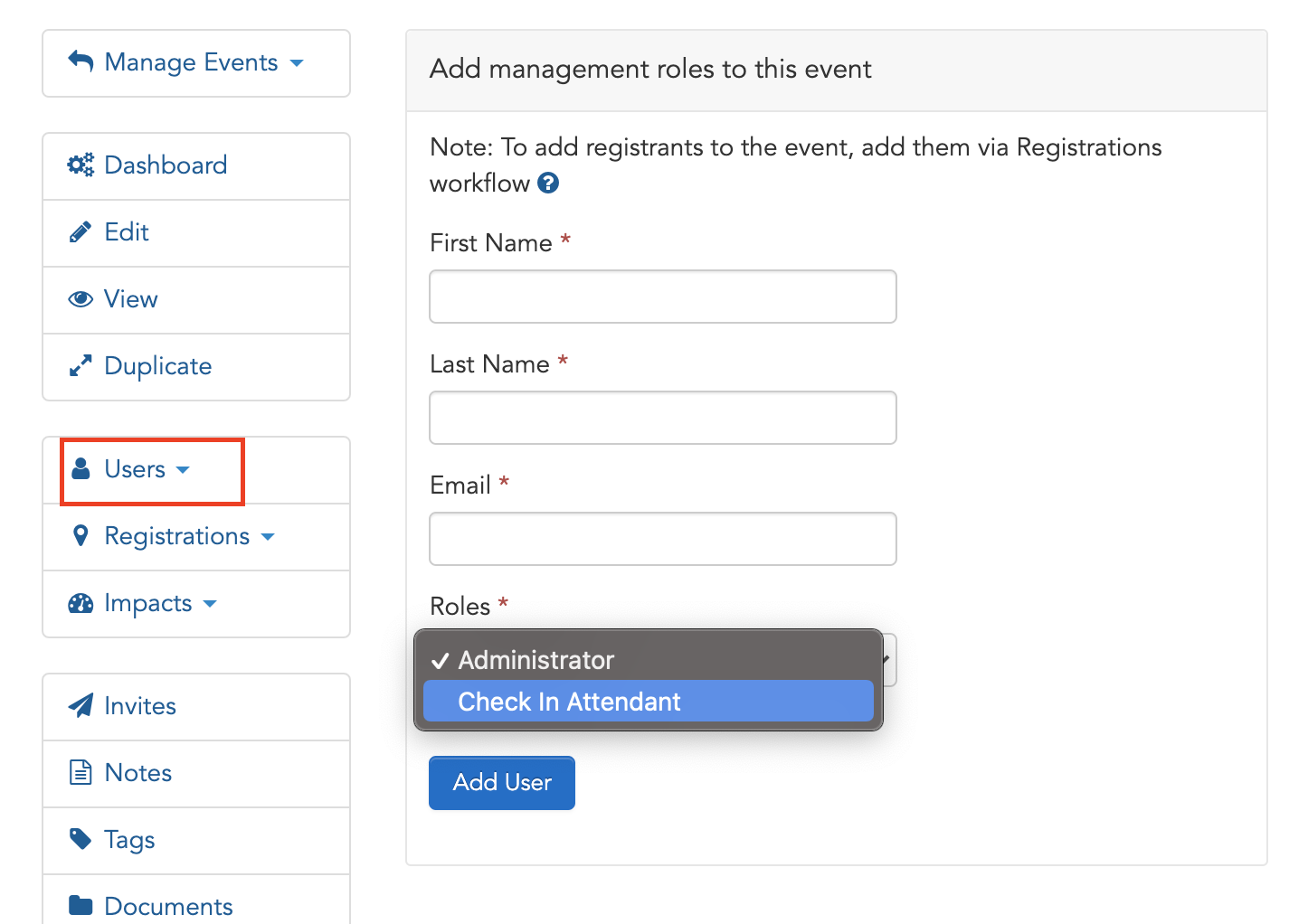 How To Sign Users In As A Check-In Attendant:
Once you have been added as a check-in attendant, you can sign users in by going to manage > events:

Then you'll be able to click on the name of your event as shown here:

This will take you to the event's public page. Once here, you will see an admin panel on the right side of the screen that will allow you to start signing in participants: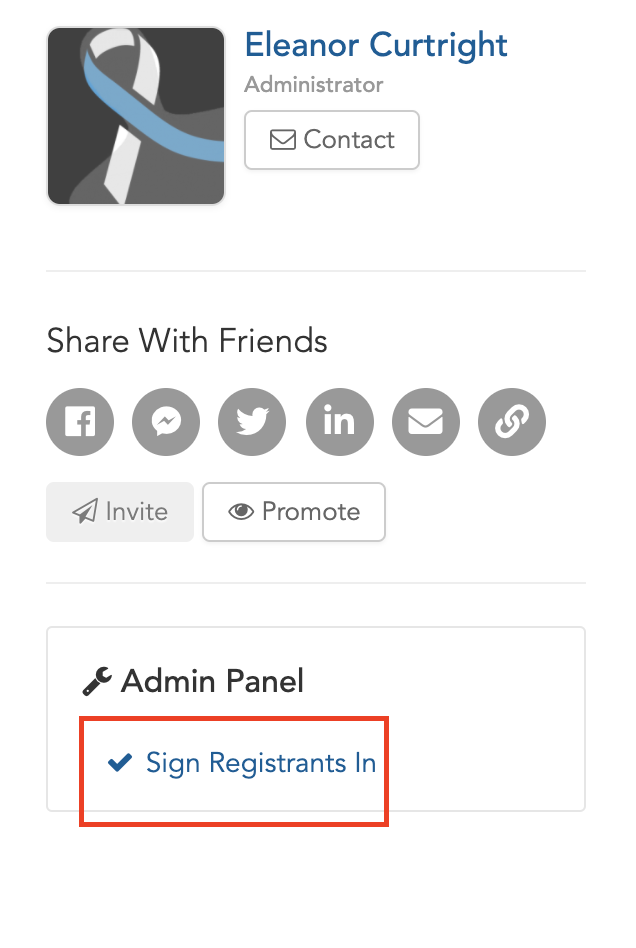 If you are signing in users via the mobile app, Android & IOS Mobile App for Sign-In and Clock In/ Clock Out