In GivePulse, affiliating is a way to "partner" or establish some form of relationship with an organization in your community. In many instances, the partnership could just be as simple as helping promote a group's events and opportunities. More complex partnerships can involve filling liability waivers and agreements to ensure reciprocity.
To affiliate, you must be an admin of the group you are trying to affiliate with. Go onto the page of the group you are trying to affiliate to and click the "Affiliate" button next to the group profile photo, above the description and next to the group title (see screenshot below).
New View:

Classic View: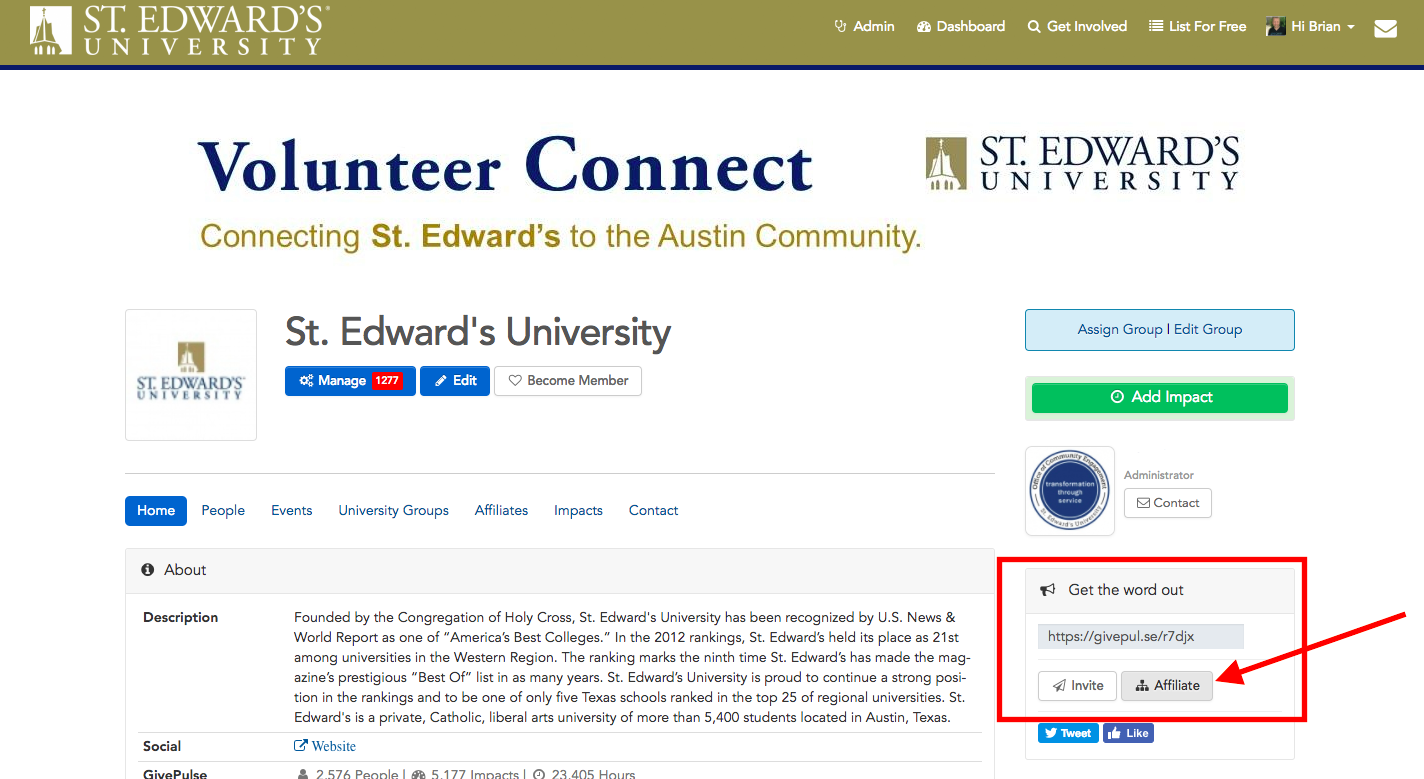 After you select the affiliate button, you will be brought to a page to select which of your groups will be affiliating with the group's page you are on now (if you are an admin of multiple pages). You will then choose one of three options:
Show their events on my page and my events on their page

: This allows you to promote your events on their page and vice versa.

Only show my events on their pag

e: You are requesting to share the events created by your group onto their group page.

Only show their events on my page

: You wish to promote their events onto your group's page.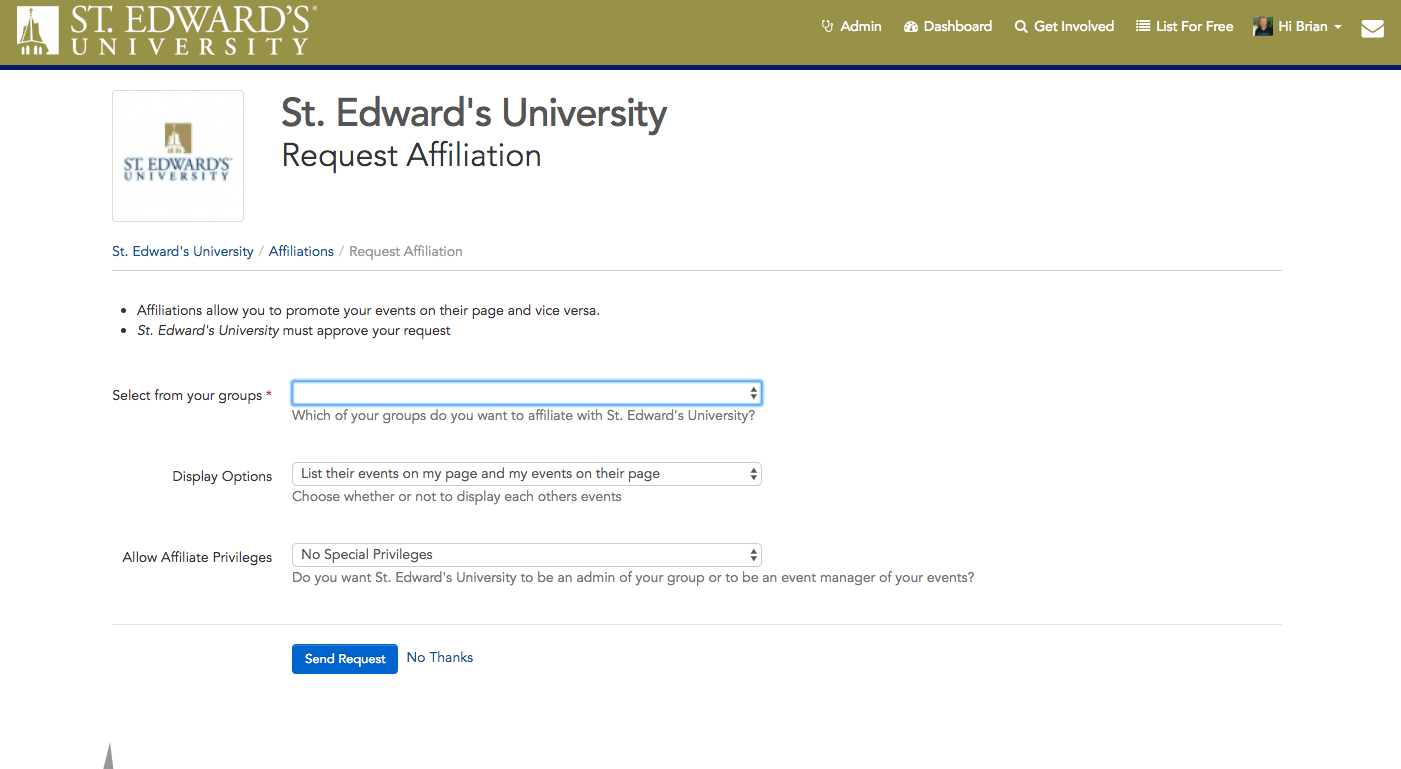 Additionally, you will be given the option to allow your affiliate to have administrative privileges on your group's page. If the affiliate group is granted access, the primary administrator will be able to access your group's impacts, events, users, etc.
Note: due to privacy reasons, this setting cannot be edited once the affiliation has been approved. If you would like to change this setting, you will need to un-affiliate with the group and then re-affiliate with them.
A request will then be submitted and if you were on the receiving end of the affiliation, you will be notified to approve or decline. If you were the one requesting it, you will be notified when it's approved or declined.
Note: you may be asked to enter additional information by the group you are requesting to affiliate with.