Badging is an add-on feature that allows you to award your volunteers when they complete a set of tasks. To create a badge for your group, navigate to the Badging section on the left-hand side of your group's dashboard page. Select "Badging" > "Add Badge".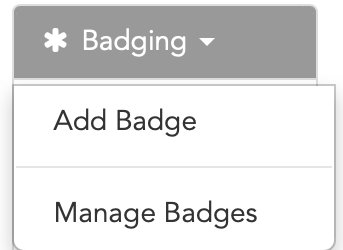 To add a badge, you will have to complete the name and description section. You can also include information about learning objectives, prerequisites, and criteria for the badge if needed.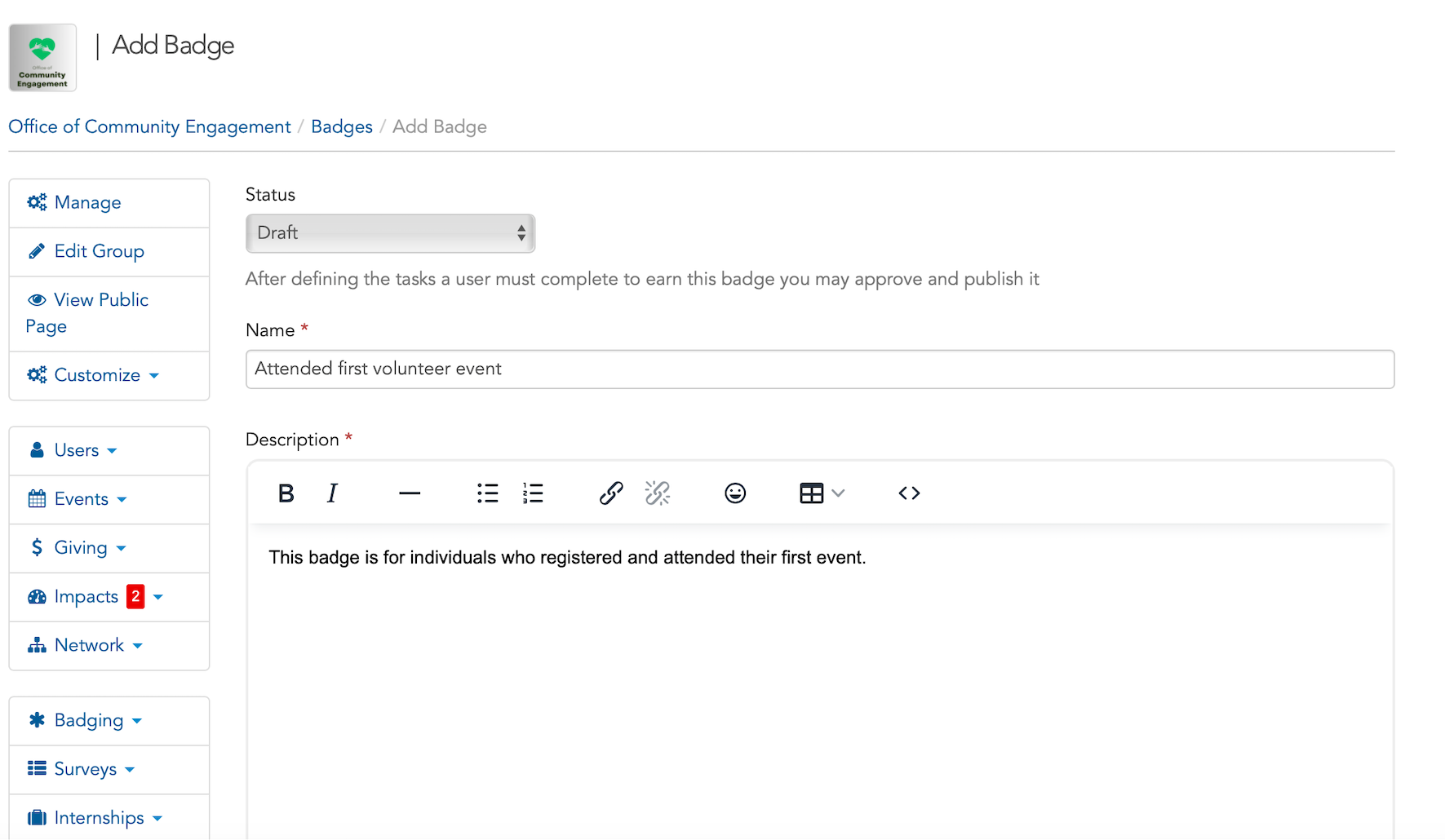 When the form is complete, you can upload a logo for the badge. If you would like to preview what the badge will look like, you can hit View on the right hand corner to preview. Hit Save to save your progress as well as continue to the next step of adding tasks to your badge.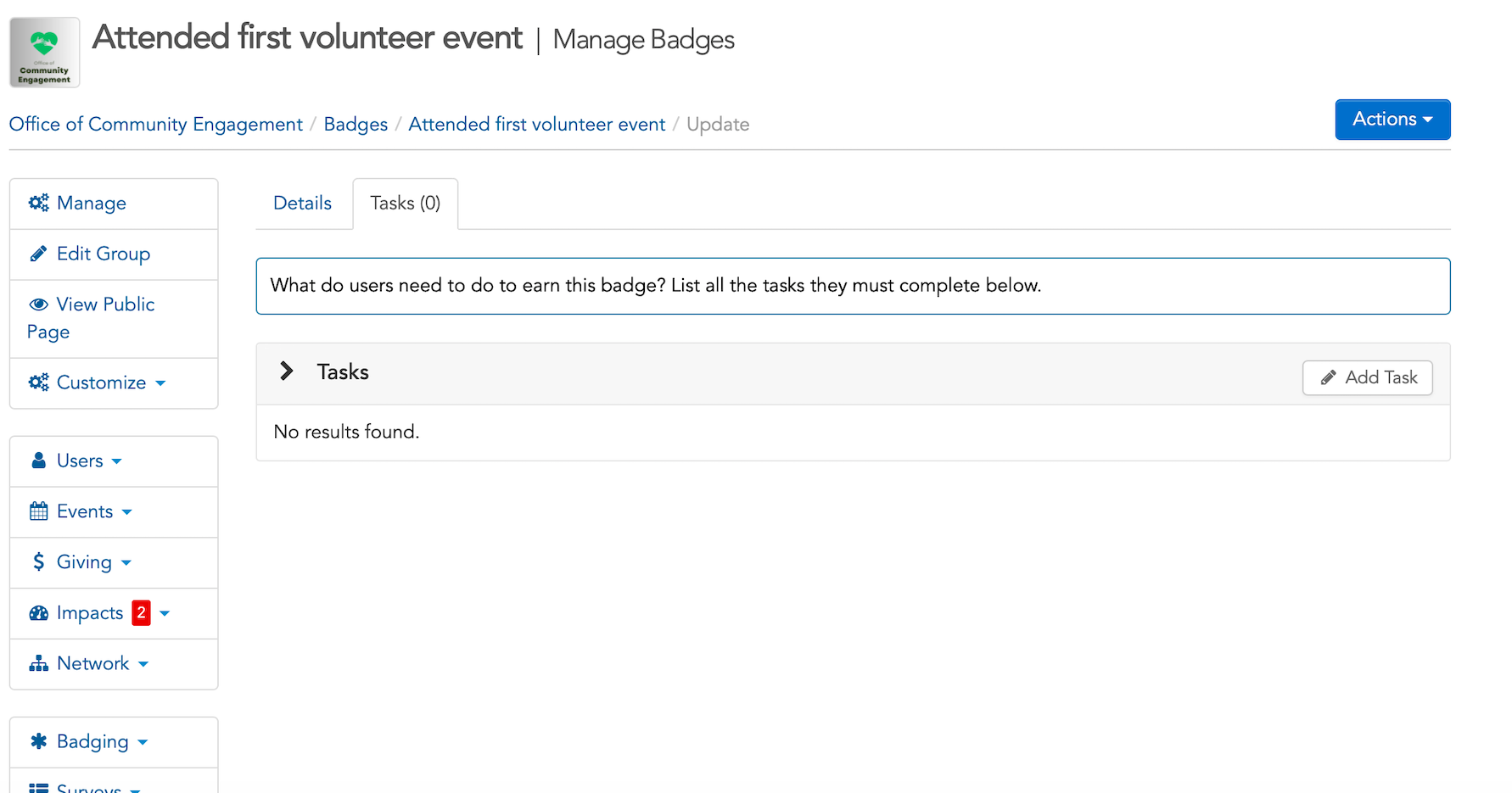 Hit the "Add Task" button to create a task so participants can earn a badge.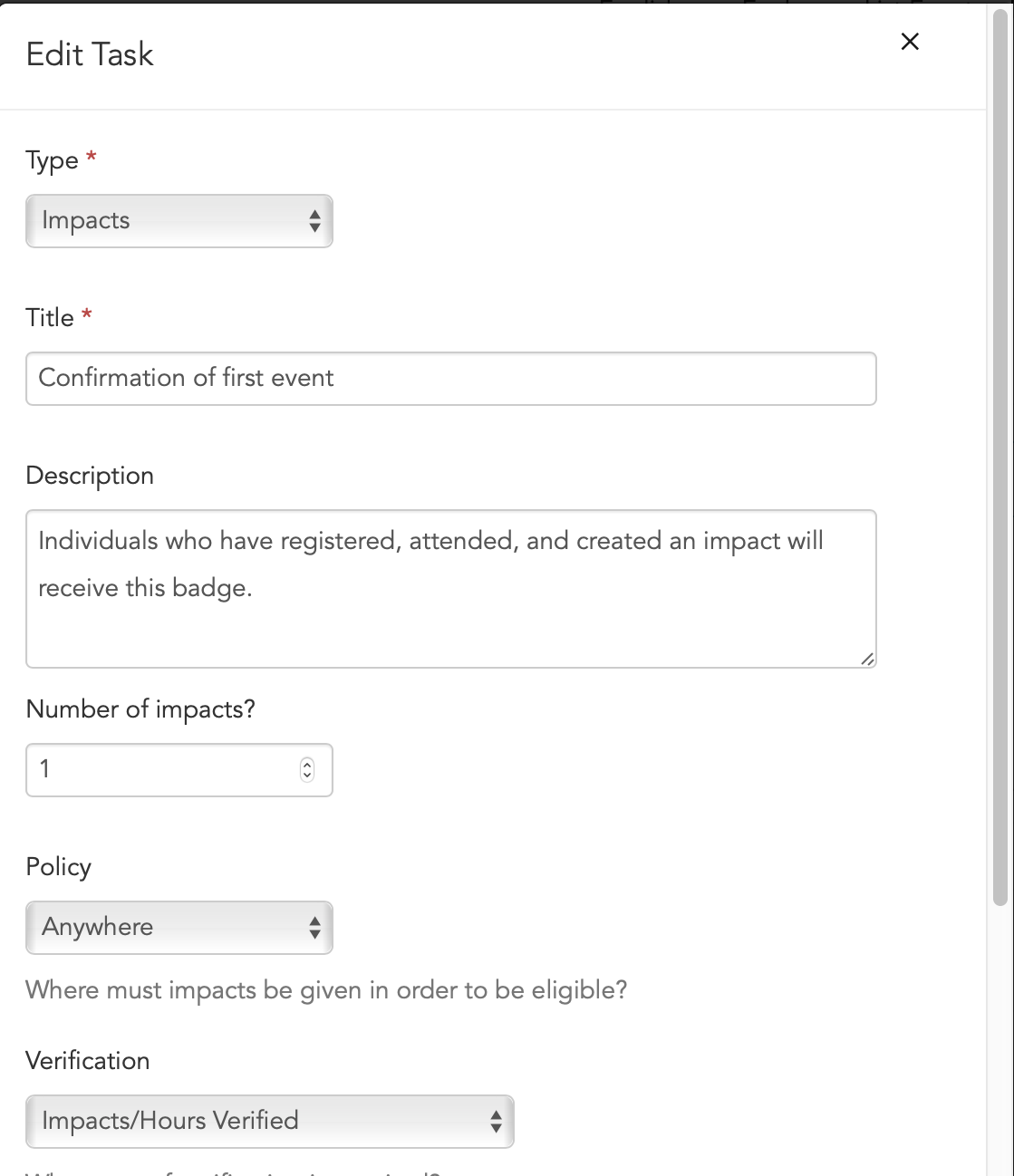 Be sure to make selections appropriate for your badge. For example, since this badge is given to those who have attended their first event, only one impact is needed. Participants will receive this badge after their impact for the first event is recorded. When the form is complete make sure to hit the "Save" button to continue to the next step.
You can add tasks for Impacts, Hours, Survey, EL Activities, and User Confirmation.
Impacts and Hours allow you to select a required number of hours/impacts and determine what impacts/hours qualify. You can select where the impacts/hours must be made and if the hours must be verified.
Surveys allow you to create a task based on when a survey response is created or when it is approved by an administrator.
EL Activities allow you to require that the activity was completed.
User Confirmation allows a user to self-report the completion of a task.
Once you have created all of the Tasks you can now publish the Badge by navigating back to the "Details" tab and changing the Status to "Approved."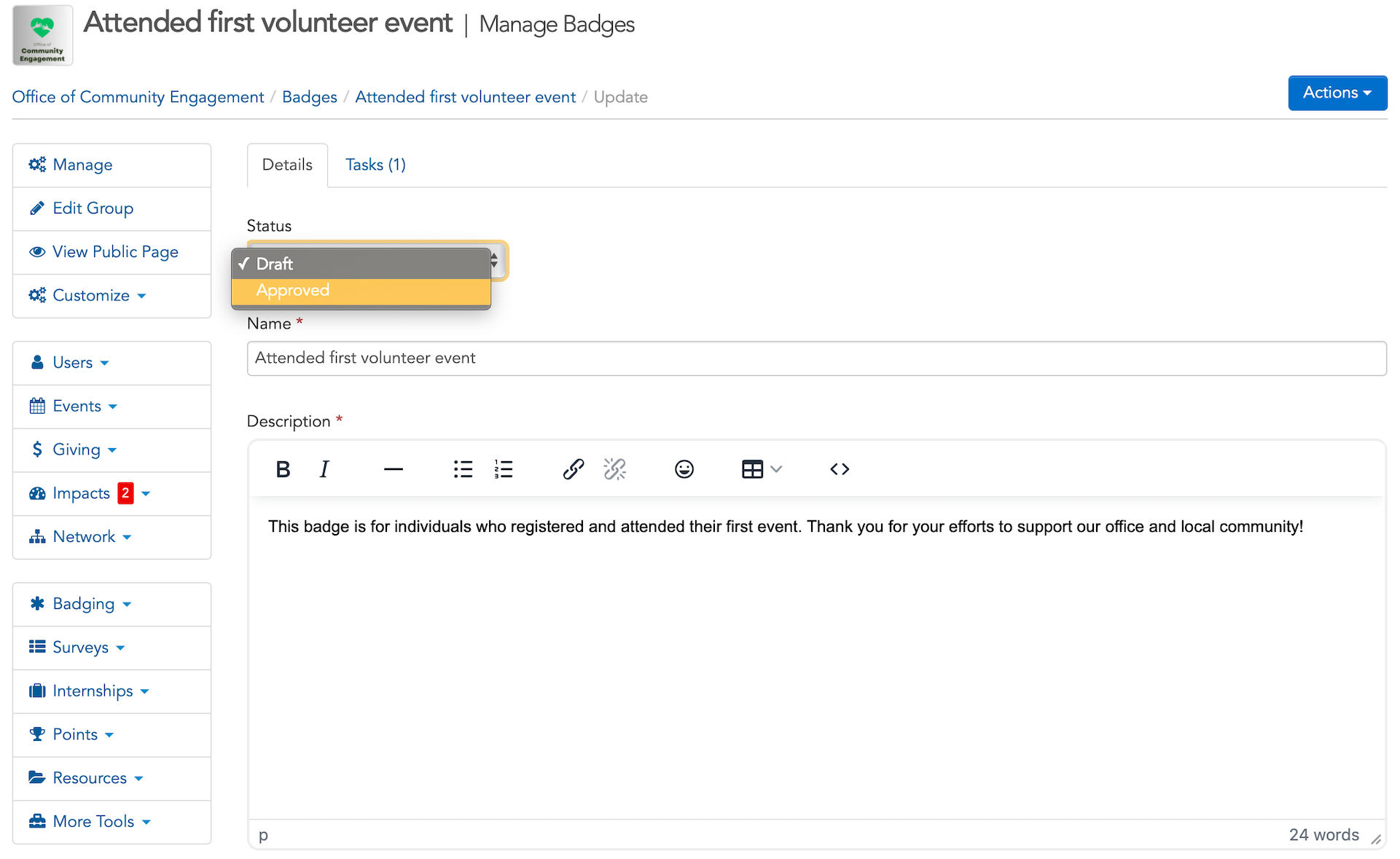 To publish the badge to the group return to the Details page. Under Status, update it to say "Approved". Hit "Save" on the bottom of the page. This will publish the badge to your group.
If you have any questions, please Submit a Support Ticket.