To enable event submissions by both administrators and non-administrators, there is an overall setting that can be applied to a group. This setting allows anyone, with a GivePulse user account, to submit unpublished events for the administrator's approval and subsequent publishing.
Enabling this setting offers the following benefits:
Provides flexibility for users to submit events or ideas they come across without needing to be the primary point of contact.
Allows users to submit events that may require additional vetting. If approved, they can still be designated as the main point of contact.
When enabled, a button will appear on the group page, allowing users to submit events. Additionally, administrators can copy and share a specific URL with individuals who need to submit events.
Note: The person who submitted the event will still have the opportunity to update and modify any details.

How to Enable Event Submission
To enable this, navigate to "Customize" > "Events":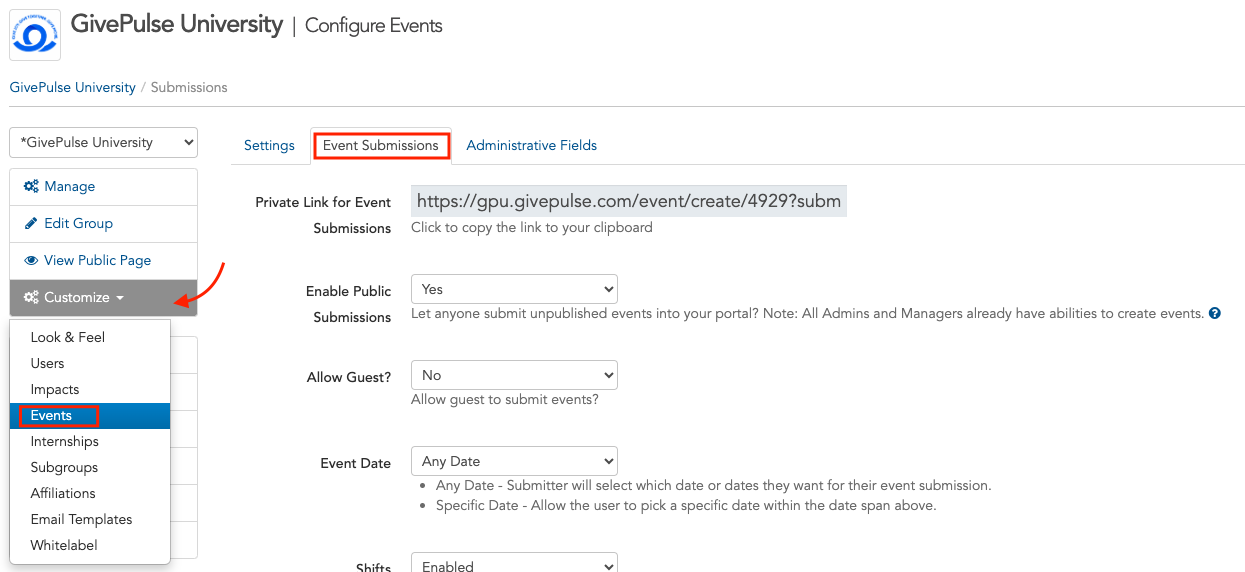 PRO TIP: If you're planning a major service day project and want your partners and the general public to submit their own projects and events. Enabling this feature would assist in organizing everything. To streamline the process for a large service day event, many groups create a dedicated subgroup and enable event submission specifically for the public to "submit events".

For Give Joy level and above subscribers, there is an option to create a template event that sets default features for all submissions. This tool is useful for collecting event submissions, particularly for standardized situations like a day of service in your local community.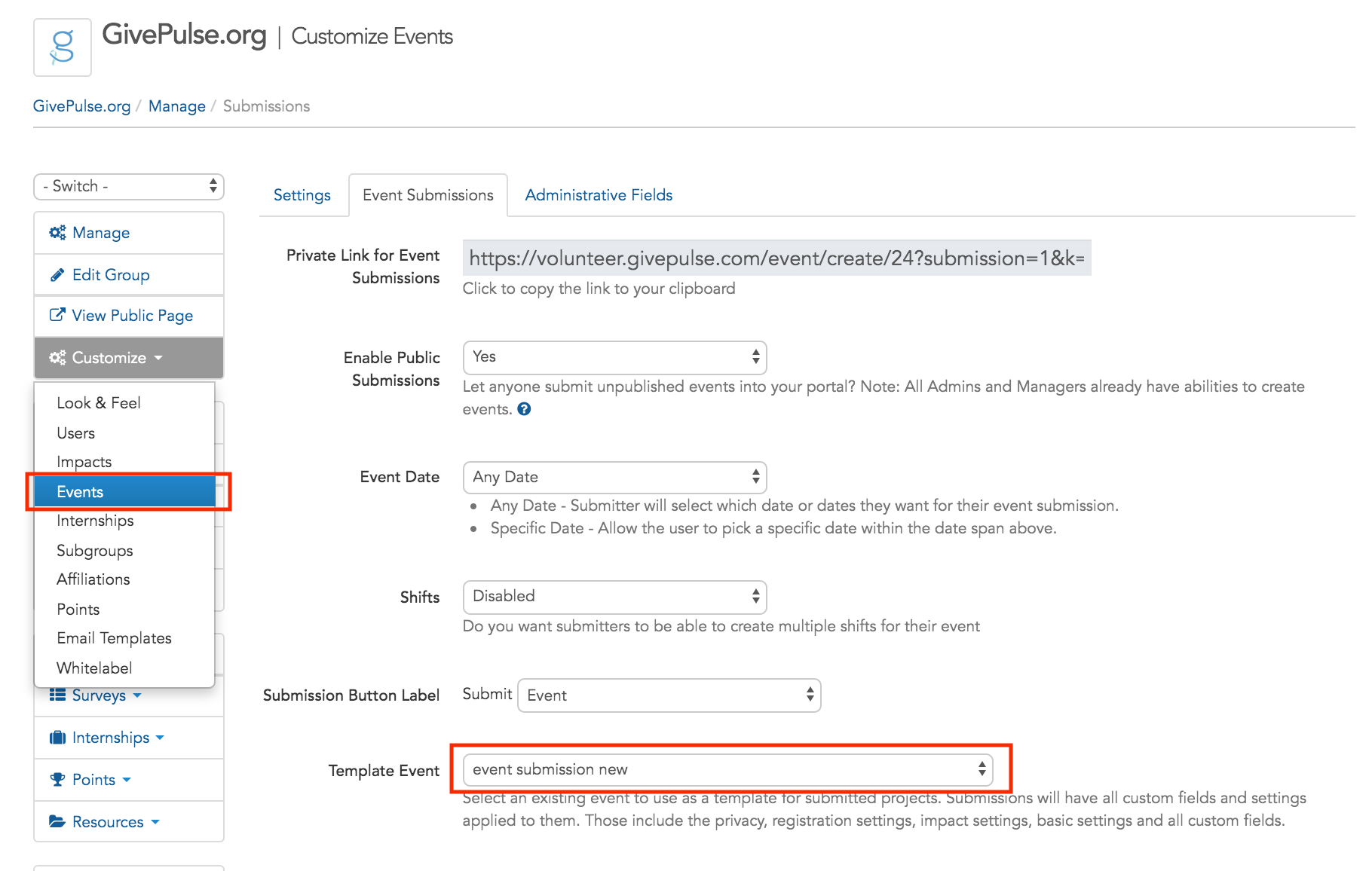 You have the ability to customize the event submission settings, including the option to create a custom form to gather specific information from submitters before saving their event. This feature allows you to tailor your requirements and collect the necessary details from users when they submit an event for approval.
Many organizations such as cities, parks, clubs, and centers often need to empower their members, advocates, leaders, and constituents to submit event and project ideas. While existing group administrators can create and post opportunities on their own page, there are situations where community partners need to submit events for approval and posting on their behalf.