To be eligible for workplace giving including volunteer matching, gift matching, and payroll contributions, you must verify your Primary Organization's nonprofit status.
From Edit group, select "Non-profit" as your group type, hit update, and a "Non-Profit Verification" tab will show up. From the "Non-Profit Verification" tab, you must at a minimum fill out your Primary Organization information to make sure your organization is eligible to receive deductible contributions. Once you are verified, you will be eligible to participate in workplace giving.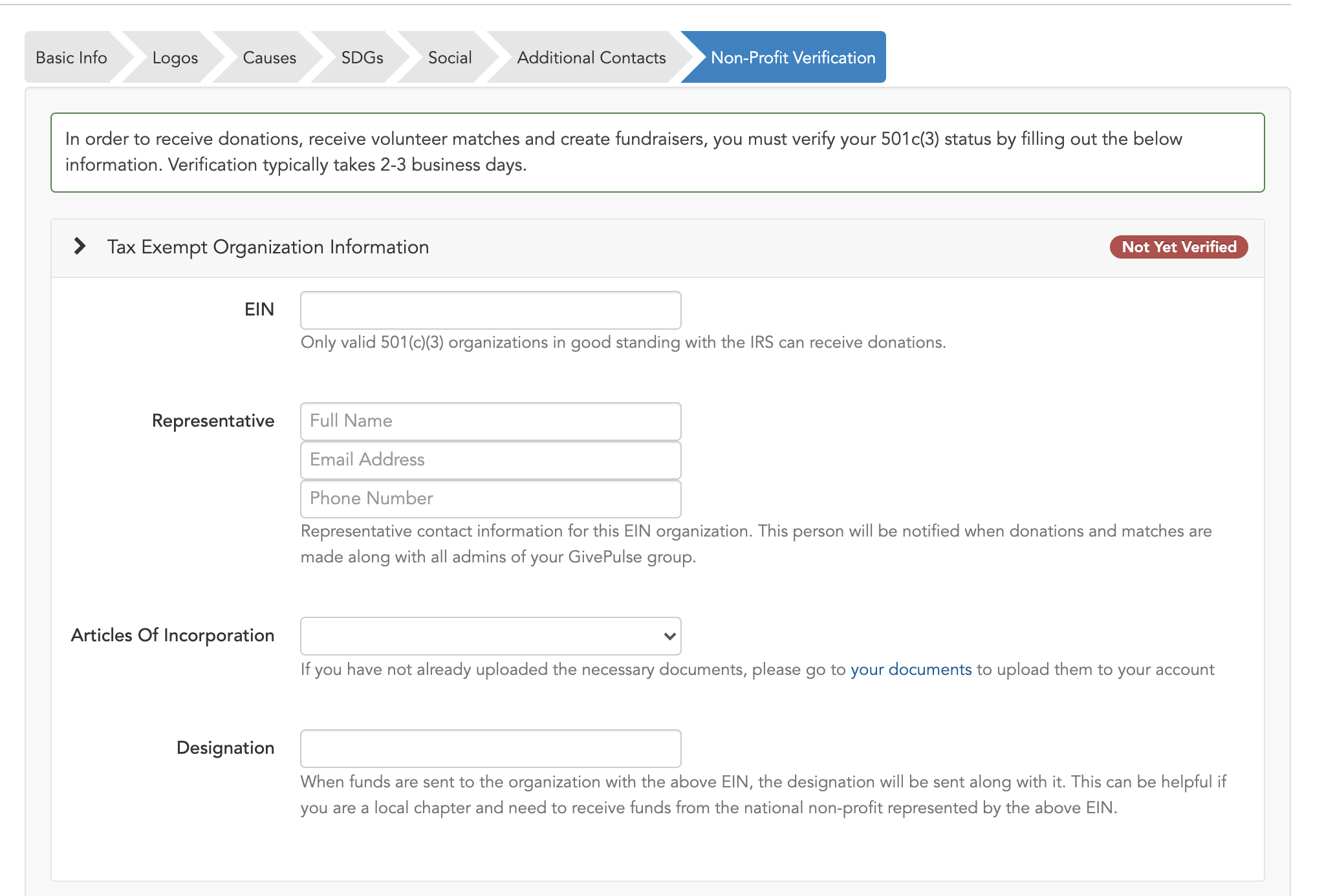 To enhance your nonprofit's profile, you can go through additional verifications by filling out and verifying "Additional Information, Bank Settings, and Declarative Questions."