You are able to update your profile information, including your profile picture, directly from the mobile app. 
To do so, navigate to your profile by clicking "Profile" in the lower right corner and then click "Edit" in the upper right hand corner of the page you are redirected to.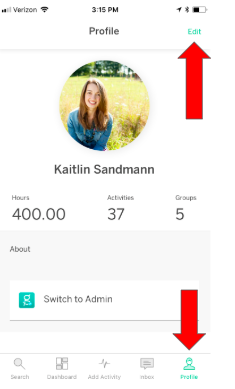 You can scroll through to update your basic information, or click "Upload Picture" to update your profile picture.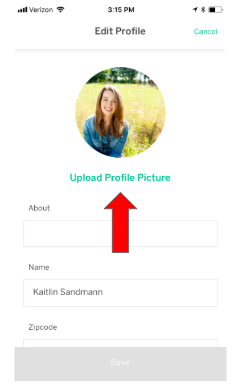 You can then take a picture or choose from your camera roll.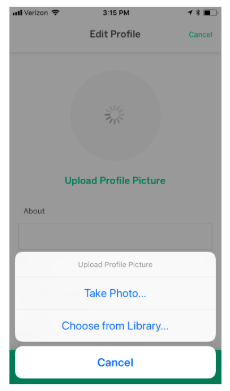 You can also always edit your information from the online platform by clicking on "Hi [Name]" in the upper right corner and then selecting "Account."