For ticket sales and donations to your organization, all payment-related information can be found in the 'Payments' section.
Note: To refund a specific ticket or payment, go to the 'Manage Payments' section. In the 'Actions' column, you can update dates, add notes, or choose to "Refund" the total amount to the individual. The transfer will typically occur within 3-5 business days.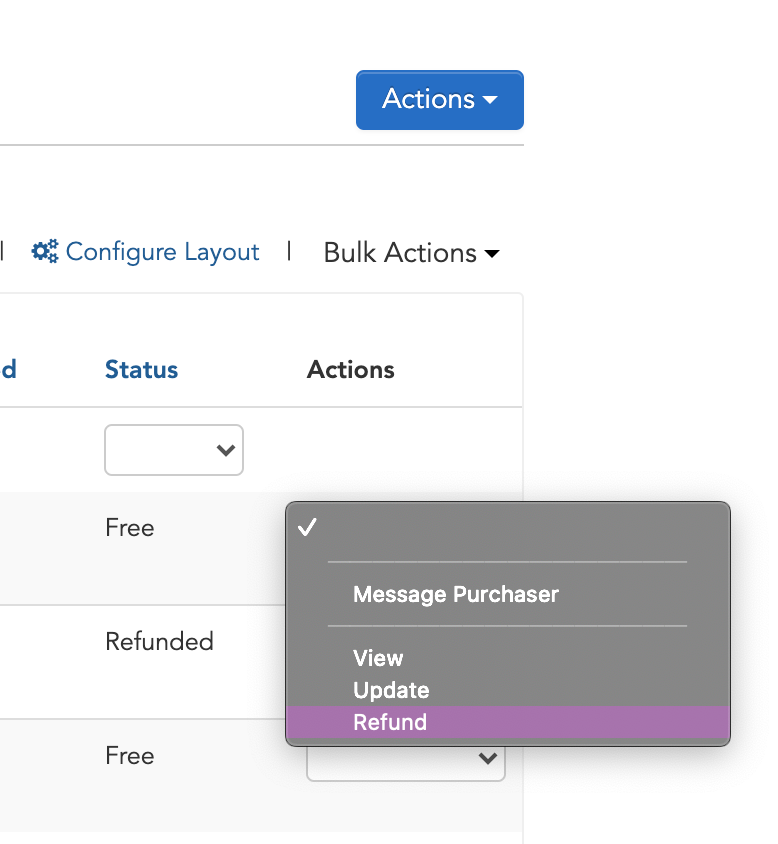 Ticketing Refunds
Ticket refunds can be made within 60 days after the event ends. For instance, if the event ends on January 1st, the last day for refunds would be March 1st.
To refund tickets, go to the Payments section within the ticketed event dashboard and use the Actions column. Please note that this option is only available for users who made payments via Stripe.

For partial refunds, please contact support@givepulse.com
Refunds on Donations
GivePulse has a strict "No Refunds" policy for processed contributions made to verified 501(c)(3)s. However, we understand that certain circumstances may require transaction reversals. These circumstances include Charge Back and Gross Error transactions. A Charge Back occurs when a credit card holder disputes a transaction, claiming they did not authorize or recognize it. A Gross Error transaction happens when a credit card holder makes a transaction for an amount significantly different from the intended amount, such as donating $10,000.00 instead of $10.00.
In these scenarios, donors are encouraged to contact support@givepulse.com to coordinate refunds or canceling recurring donations. At the discretion, in accordance with our policies, terms and conditions.


Users and Donors can cancel a recurring or an upcoming credit card donation that has not yet been processed yet.