Ticketing allows you to sell tickets for any type of event, from galas to a festival.
Admins may use GivePulse for free as long as you're not charging for tickets. There are no monthly charges, enrollment costs, or setup fees and GivePulse gives you access to powerful reporting and promotional tools, mobile sales, and unconditional support. 
In order to set your group account for ticketing, you would need to contact support@givepulse.com for us turn this on for you. If you have this turned on for you already, you will see a new section called "Payments" with abilities to set up your Bank Settings, Create Sales, Manage all purchase orders and even activate donations.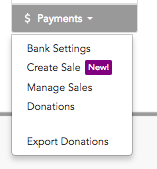 For events that sell tickets, we have to following processing fees: 
Cost per Ticket (1% + $.99 per ticket) We charge the end user a small handling charge.
Credit Card Processing Fee (2.9% + 30¢) We use a payment service called Stripe. Stripe charges a simple 2.9% + 30¢ per transaction and includes credit card processing.
We accept the following:

Custom Fields for the Order & Ticket: 
When it comes customizing what you want to collect per order or per individual ticket owner, you can navigate to the "Custom Fields" section and add custom fields to either of the below sections: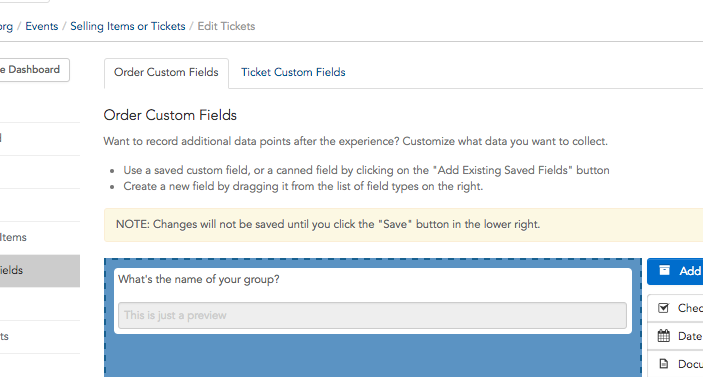 Once you define the fields for the "order" in which the person who purchases the tickets or items for the individuals, you'll also notice the additional custom fields you've requested be displayed per "item/ticket". e.g., if the person overseeing the order wanted to purchase 2 tickets or items, you'll notice the fields requested are shown twice for each individual person: