When you want to track outputs (attendance, hours, outputs, reflections etc.,) you can customize the data you want to collect per user, per group, per event, etc., This will give you lots of abilities to ensure you are able to track all the data related to the success of the programming, events and impact.
In order to activate this, navigate to "Customize", select "Impact" and you will see a few options as shown below.
Group Settings: lets you customize how you want to impacts to be perceived, how they are enforced, and if there are specific settings that should be turned off.
Network Settings: these settings control how users create an impact with your Network.
Global Impact Questions: here, you can use custom fields to create a short survey for users to answer every time they create an impact.
Global Impact Settings (a platinum option): these setting control how users create impacts within your subdomain.
Classic view: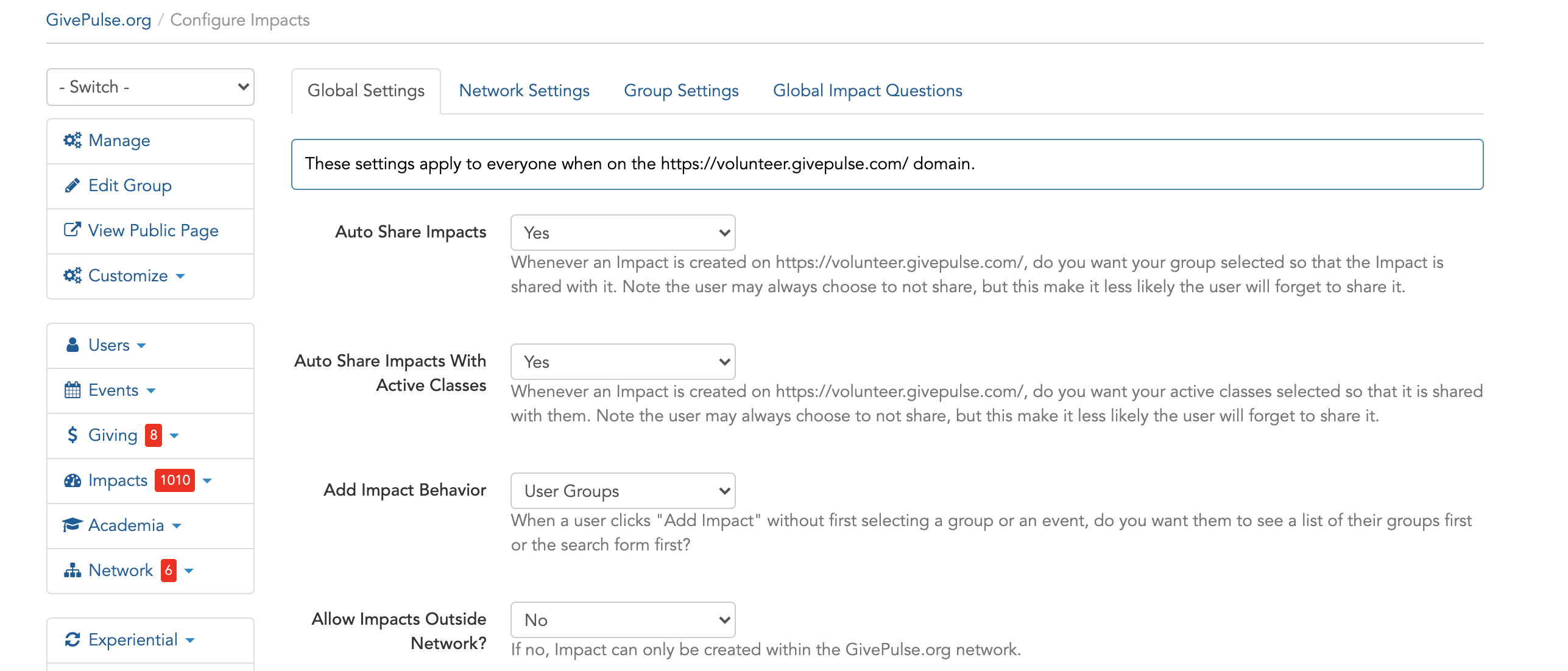 New view: