Manage User Page Enhancements
To help our users extract data from the Manage User's page, we have made several enhancements:
1. We added additional options for >=, =, <=, and < in the top filter bar so admins can easily locate specific Users by their impact data.

2. We added a date range filter for the "Date Joined" column. Admins can use this filter to see membership growth between two dates. The total number of people will update according to the filter.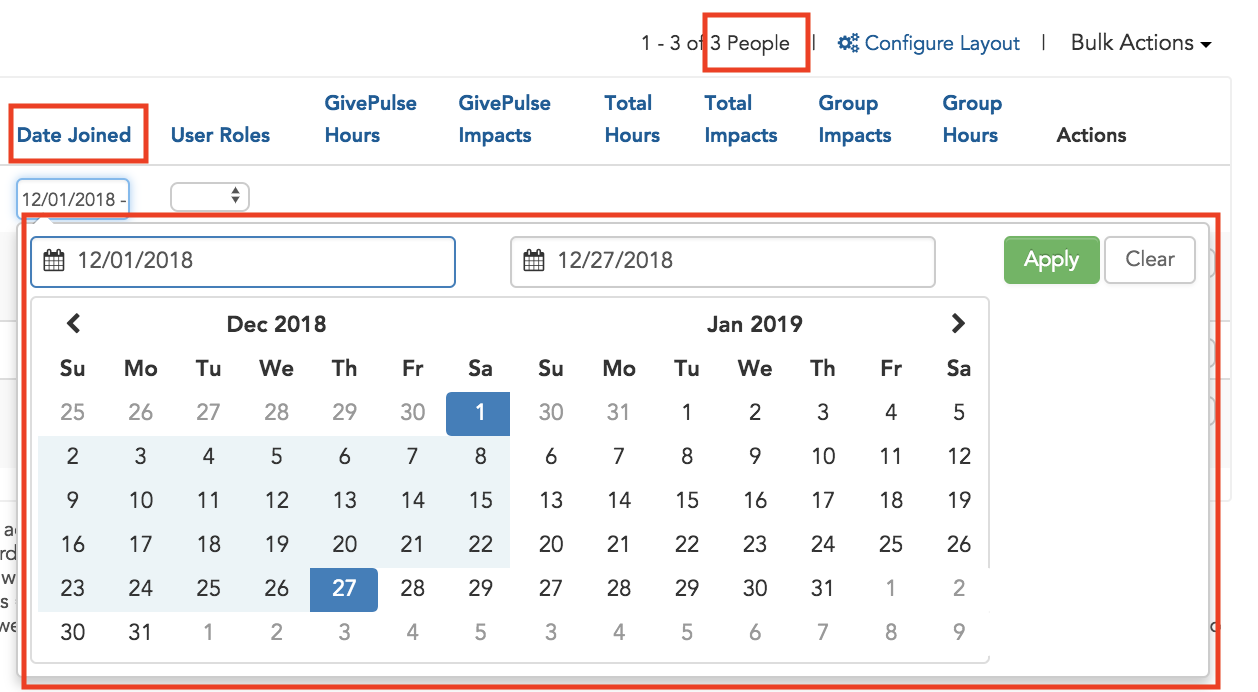 3. Filters will stick (be stored in the user's session) so you can easily sort or filter multiple columns, and this sorted layout is stored every time you come back to this page until you clear it.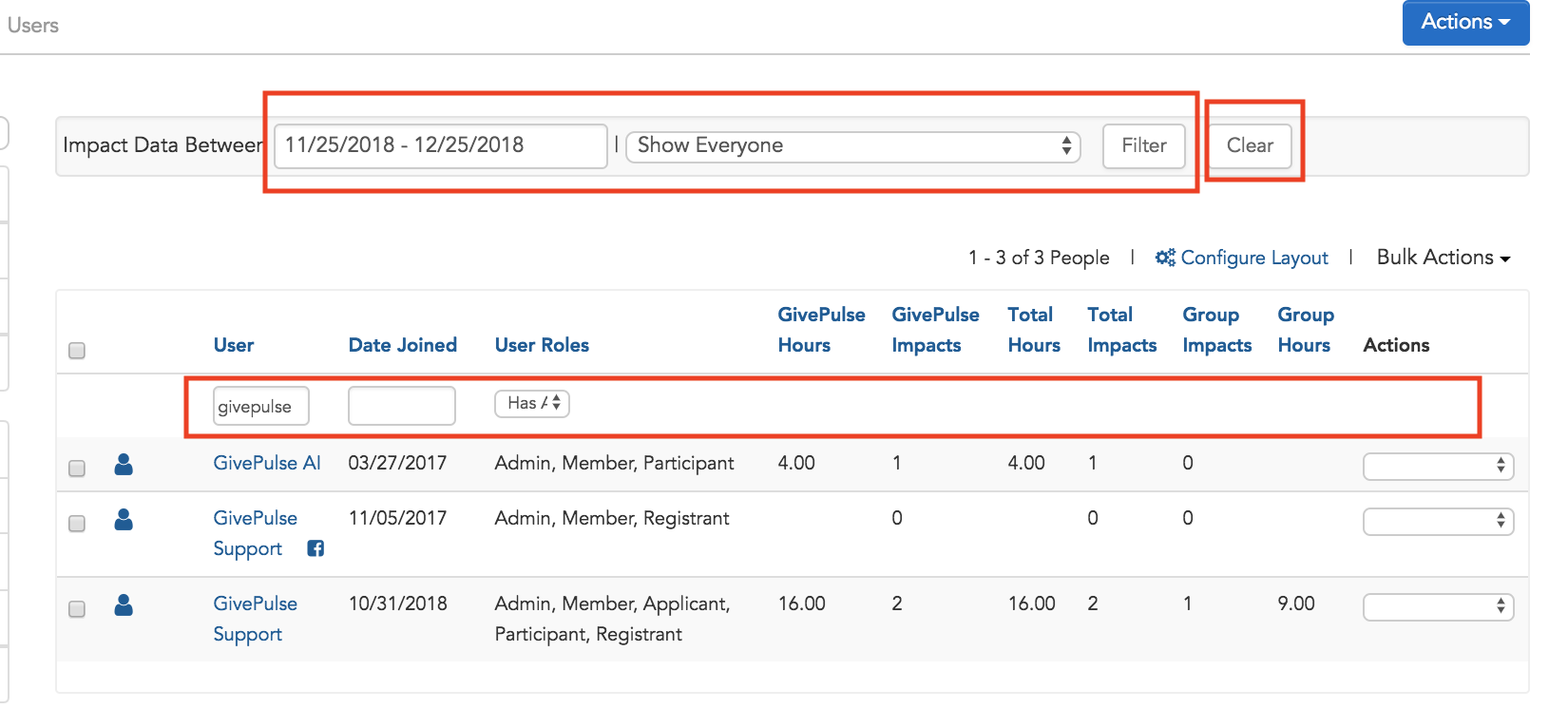 4. We added the "Export Current User View" Button under Action Button. This button exports the data based on the configured layout with the current filtered view.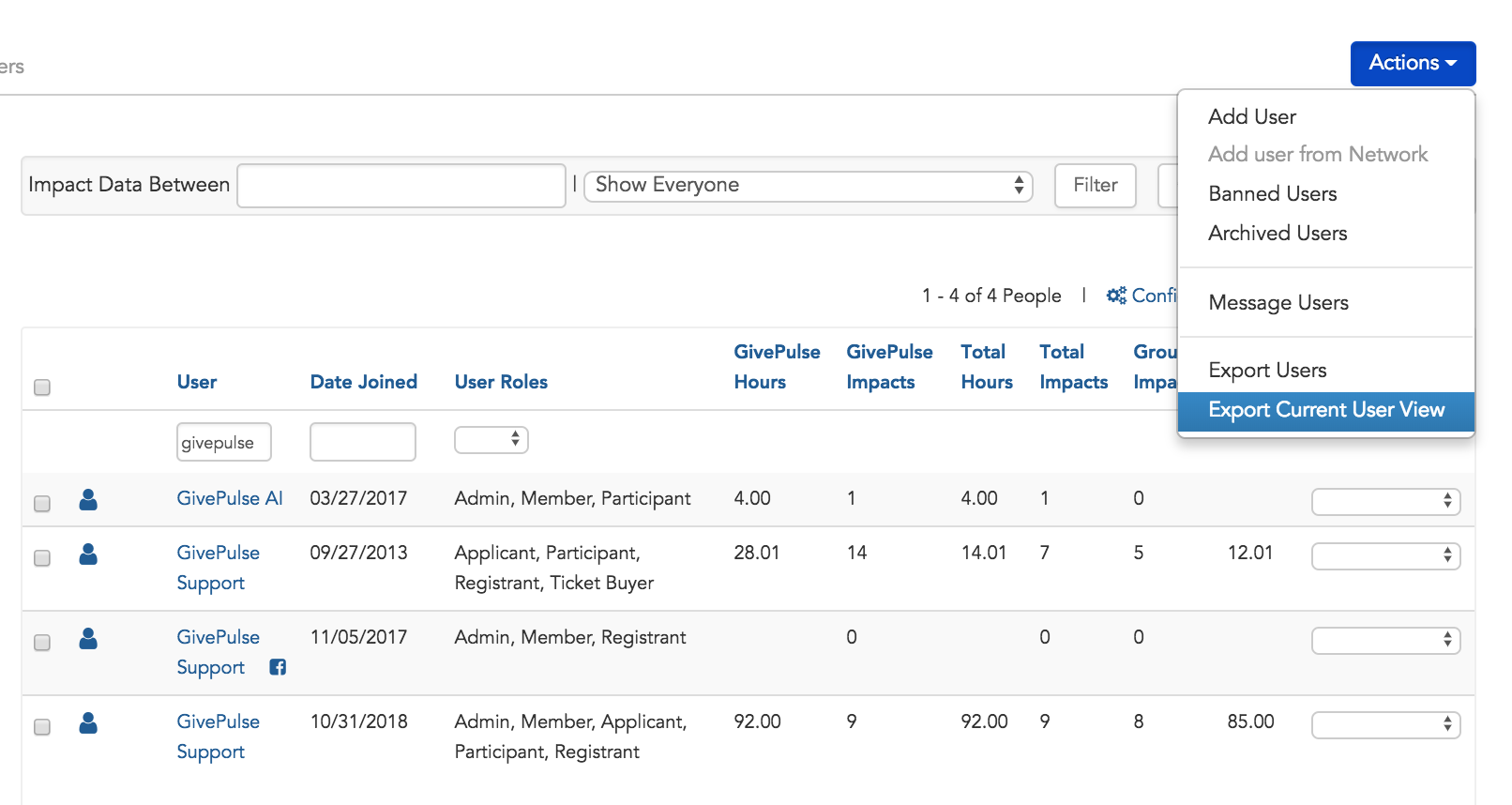 \
5. We have added three additional metrics to help organizers see how long users have been participating with your group and its subgroups.
Participation Length is the length of time between a user's first impact and their last impact recorded to your group and its subgroups.
Years Participated shows the years that correspond to a user's impact dates recorded to your group and its subgroups.
Number of Years Participated is the count of the Years Participated defined above.