You are able to add an impact for an event directly from the mobile app for iPhone or Android devices. 
To do so, click "Add Impact" on the bottom of your screen.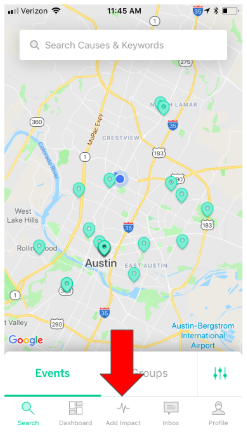 You will be directed to find the group with which you are recording your impact.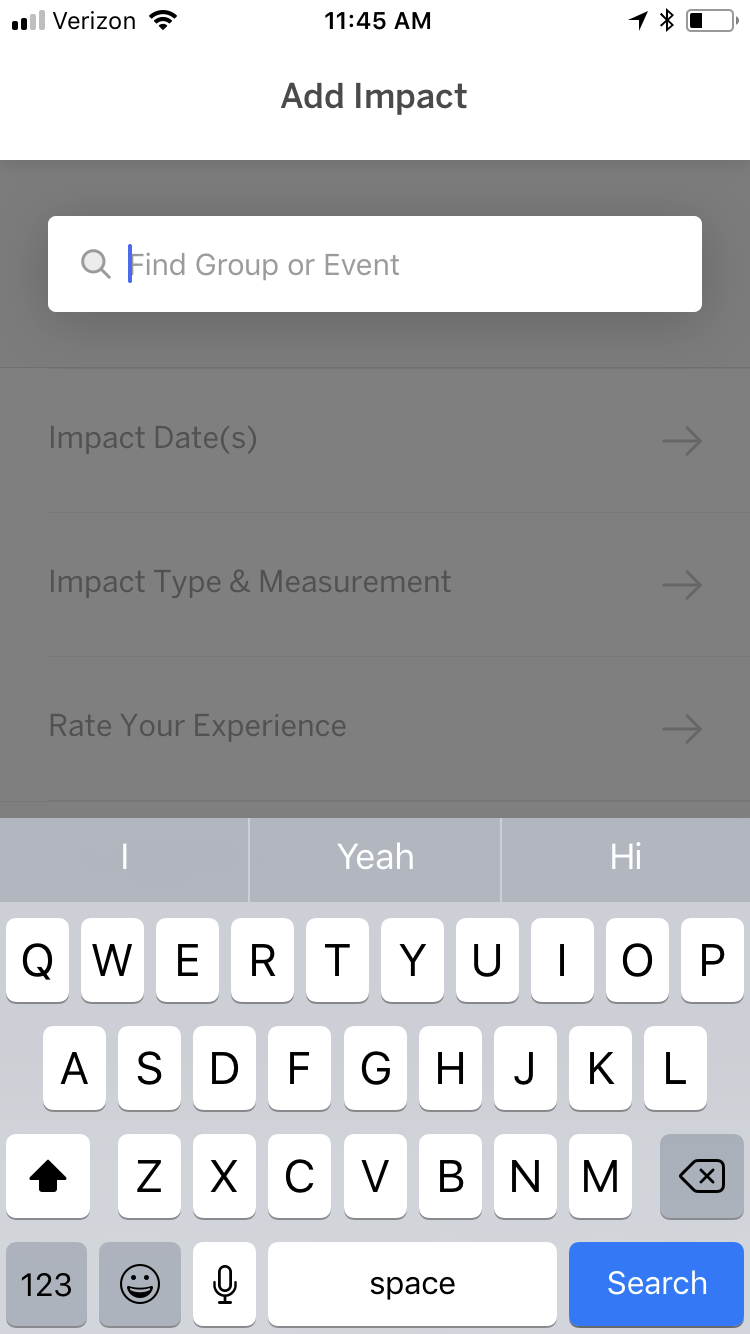 Once you have typed in, clicked "Search," and selected your group, you will be asked if you want to record an impact with a specific event. You will then see a list of events for that group that you are able to record an impact with in alphabetical order. Select the event you are recording an impact with and click "Next."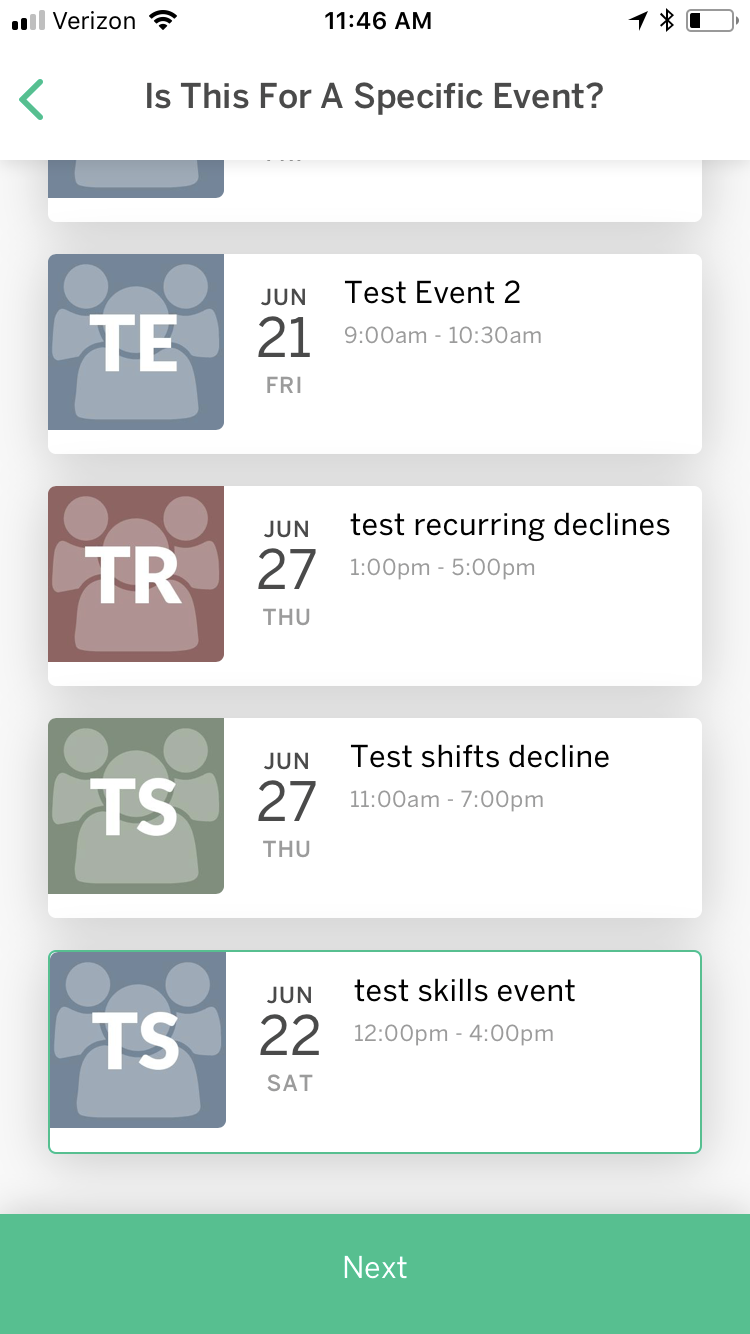 If the event has multiple dates, you will then select when you are recording the impact for. 
You will then fill in what type of impact you are recording (usually time) and how long you engaged.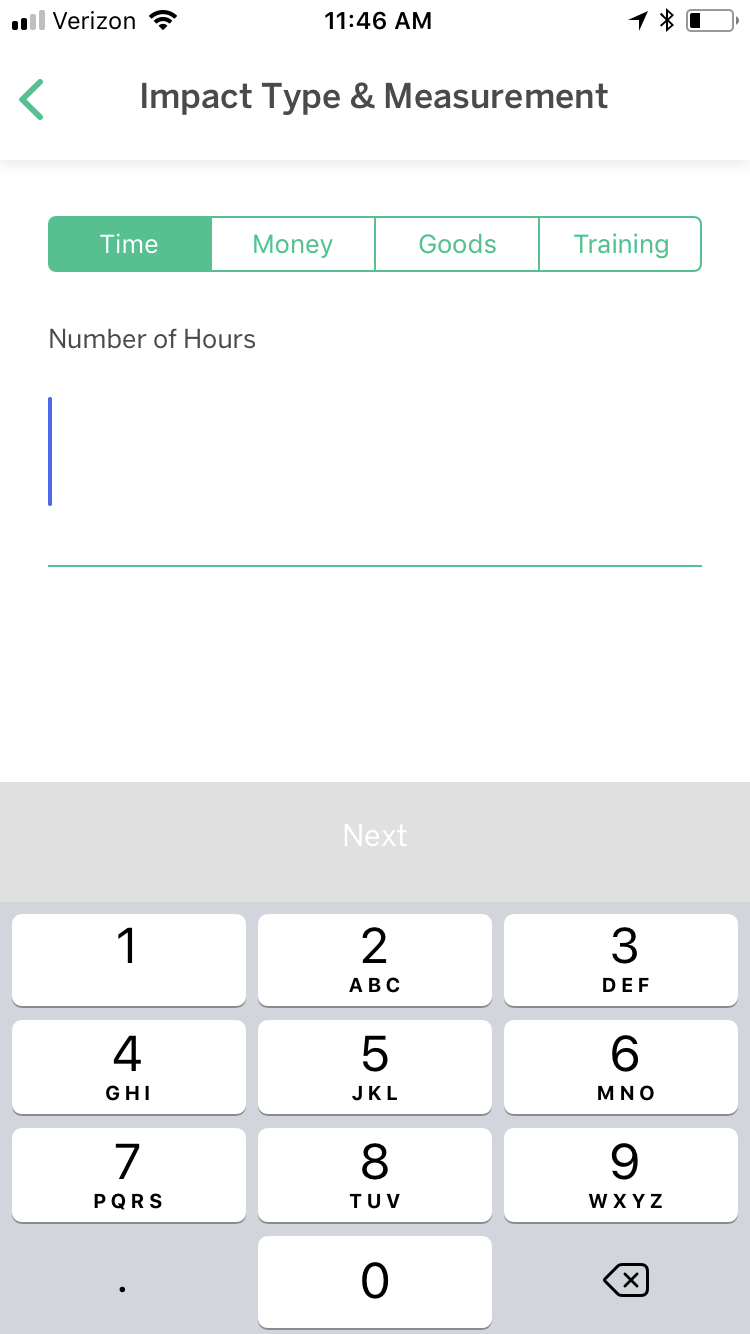 You will then rate and write a review of your impact (optional). Click "Next."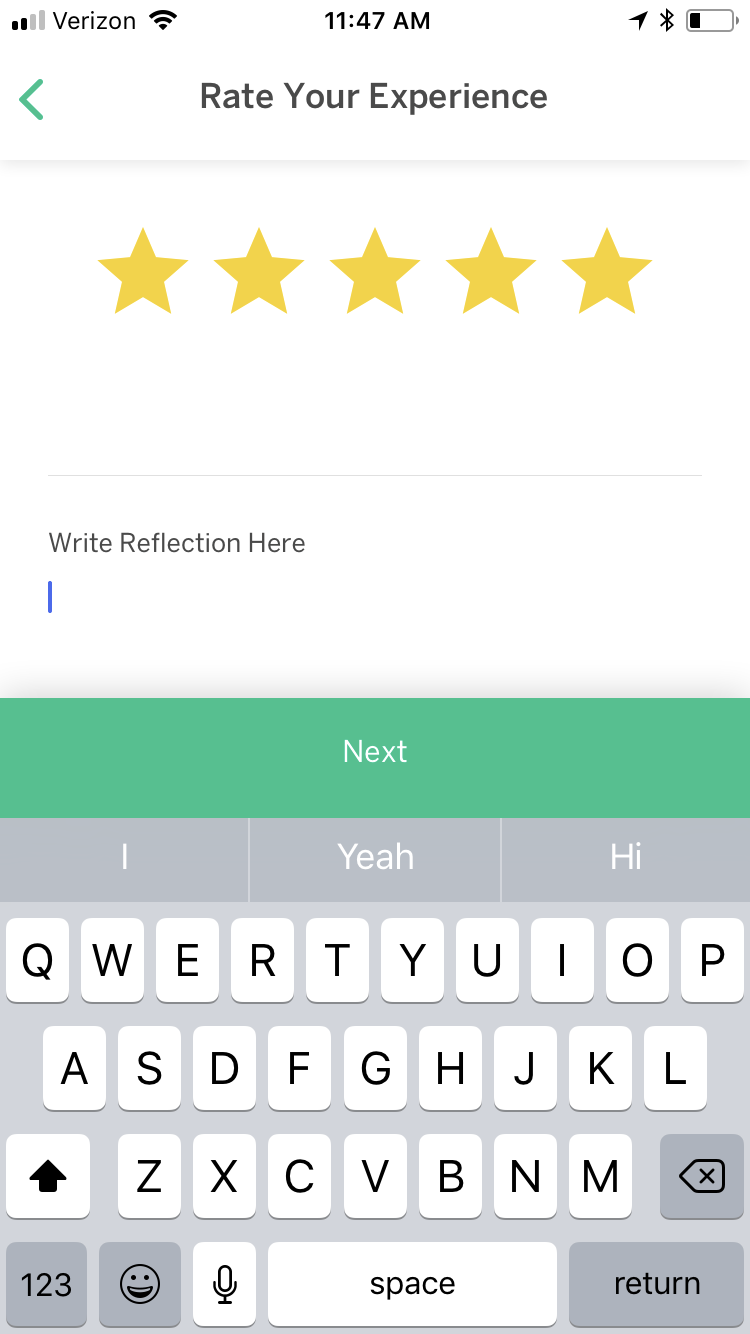 You will choose which group(s) you would like to share this impact with in addition to the group you are recording with. 
Finally, you will be directed to a screen where you can review your impact and, if everything is correct, click "Add Impact."