We have updated our Add Impact workflow to help students add their impacts to the right classes. If a student with an active course adds an impact, they will see an additional section asking whether the impact is being recorded for a course.

If a student selects yes, they will then have the option to select their active courses from a drop-down list. Courses can be removed from this section by clicking the 'X' next to the course name. Courses can be added to this section by clicking within the box.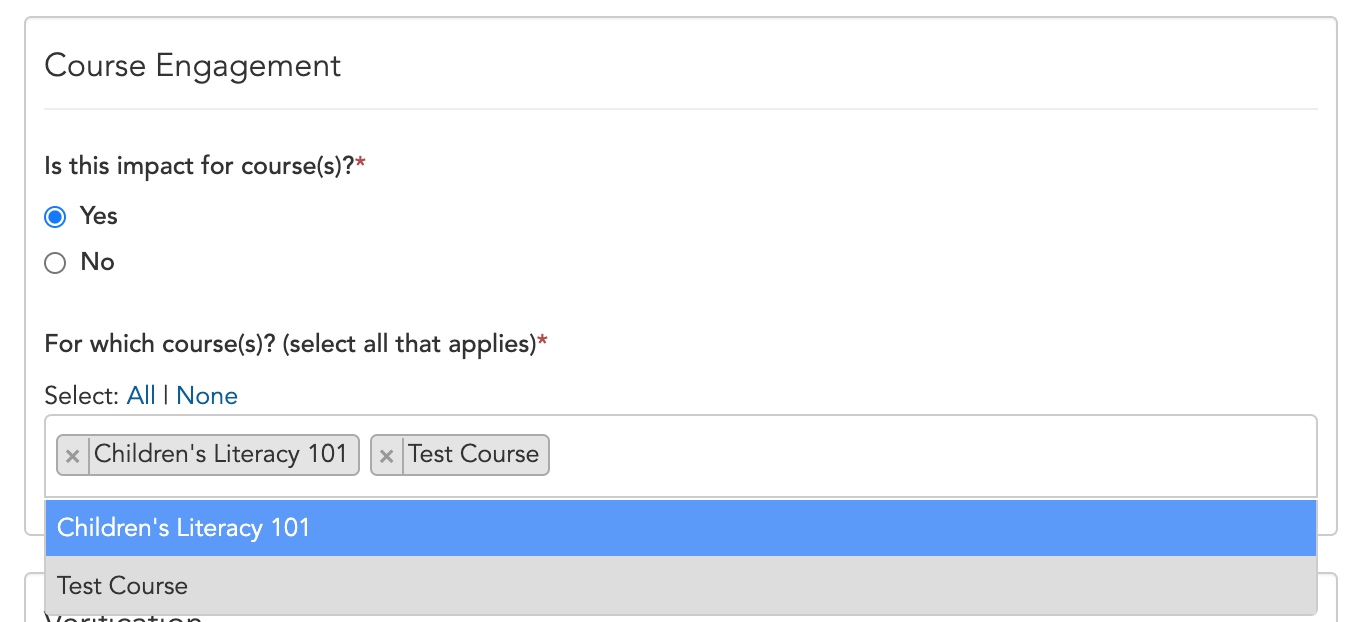 Please note that if your subdomain has "share to active courses" turned on and a student only has one active course, the "Course engagement" section will not show up since that class will already be shared
The courses selected under "For which course(s)? (select all that applies)" will be added to the Sharing selection setting, where students can configure additional groups to share their impacts.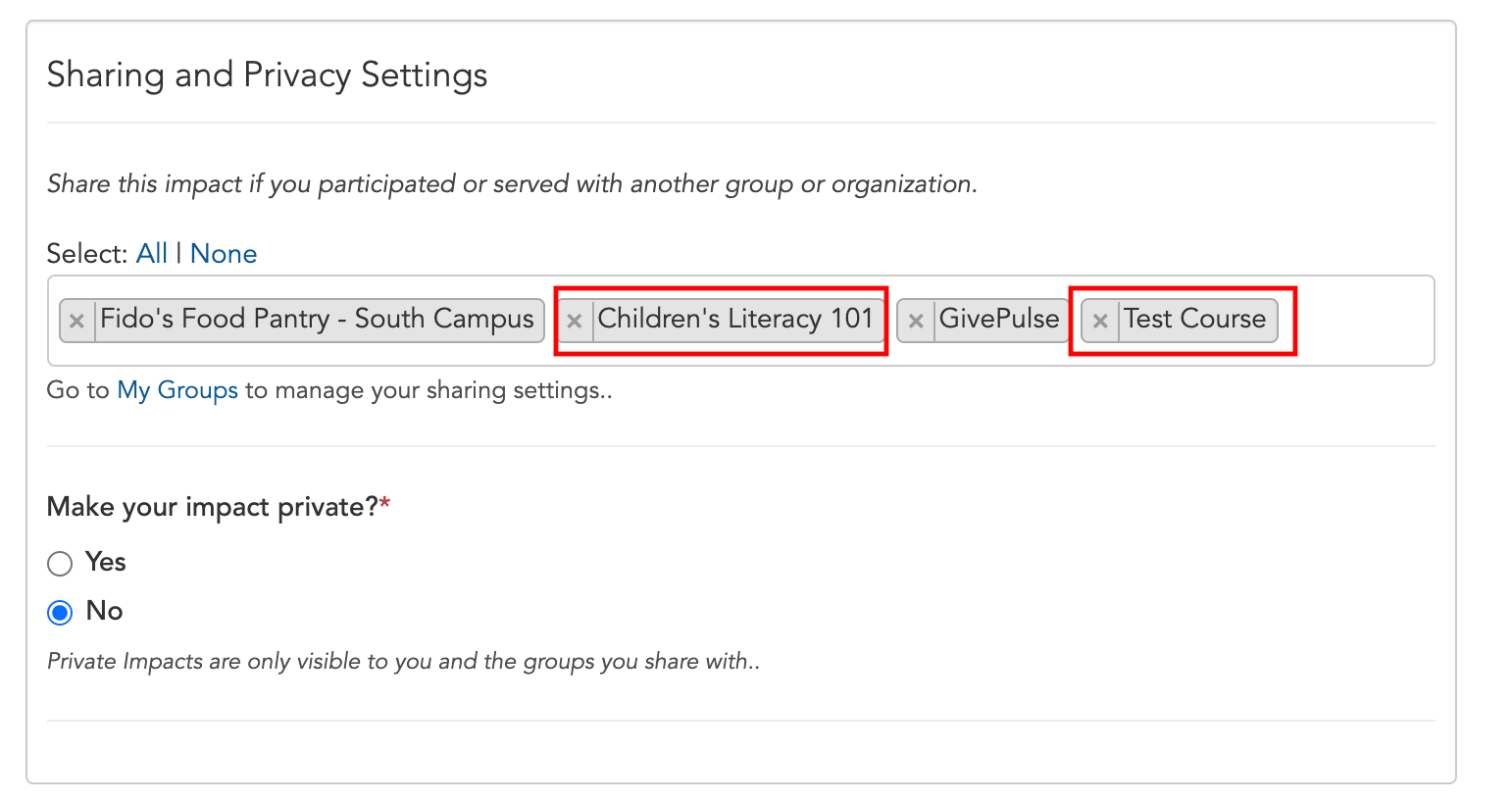 We hope that this will improve student experiences, and ensure that the information tracked for your service-learning courses is accurate -- whether this service-learning is remote or in person.
Check out our video on this topic below: