Network Search allows any user to search an entire network by a specific keyword pulling up any impact, event, internship, service learning course, and more containing your searched term.
Search from the top parent-level group to get search results from every branch below the parent group, or, search within a specific branch or subgroup to filter down your search results.
Network Search allows users to search for: Resources, Users, Documents, Events (Pledges, Volunteer, Projects, Ticketed Events, Fundraisers, etc.), Internships, Applications, EL Activities, Subgroups, Affiliates, Courses, Grants, Surveys, Badges, Impacts and Outcomes. And automatically pre-populates the group page with relevant fields.
Note: By default, everything within your network is searchable. Admins can not yet customize which modules are searchable.
Using the Network Search
1. Navigate to your group page and identify the search tab on the same navigation bar as your 'Home'.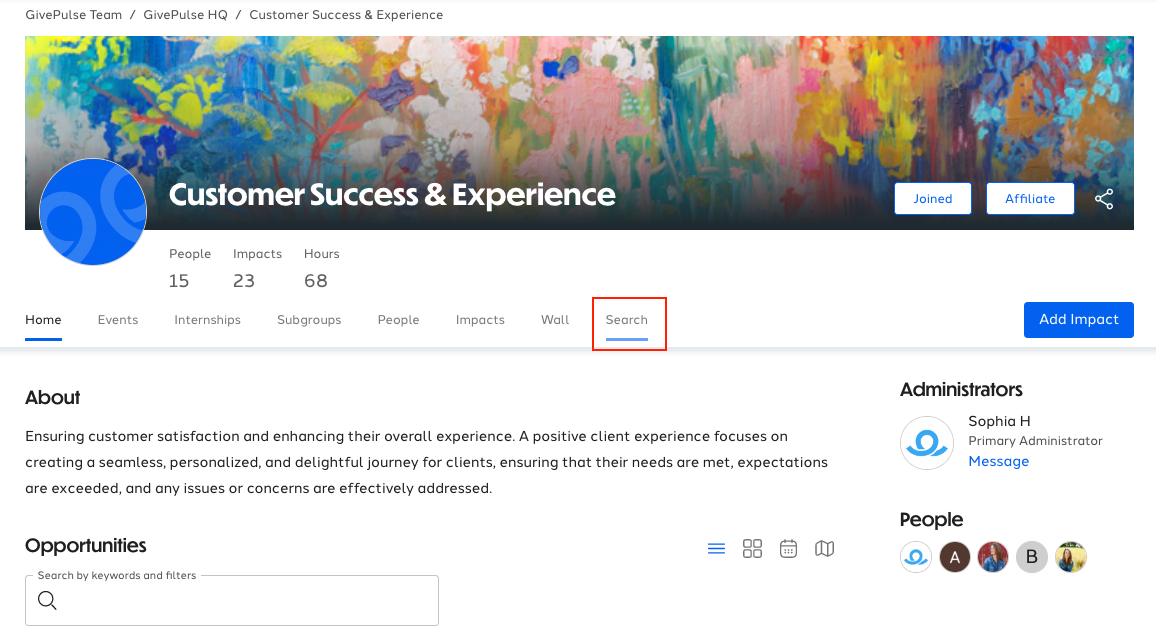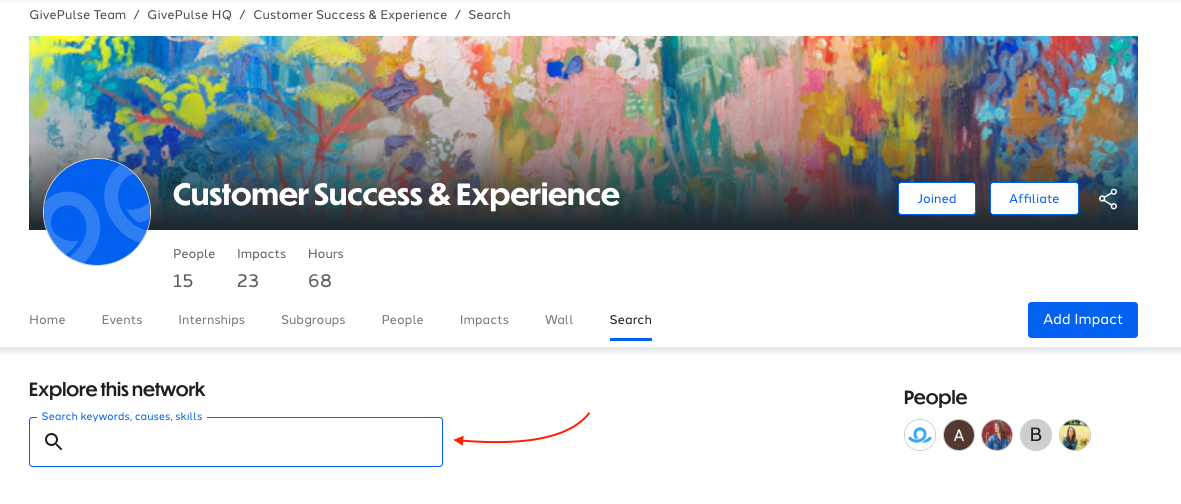 2. Enter your keyword into the search bar to find relevant fields, e.g., "Animals." After typing in your keyword, the group page will populate the fields that include your searched term.

The search will present a list of relevant results based on your entered keyword.