The top right of your screen contains many useful tabs that you can use to navigate within GivePulse. This top right bar of options stays on your screen no matter which page of GivePulse you are on, so knowing how to navigate using these tabs will allow you to access any page of GivePulse that you would like to, from whichever page you are already on!
(Note: clicking "givepulse" on the top left brings you back to the GivePulse homepage.)
Get Involved:

Clicking this leads you to a page where you are able to search for events and groups.

List Event:
Use this tab to quickly list and event for a new or existing group.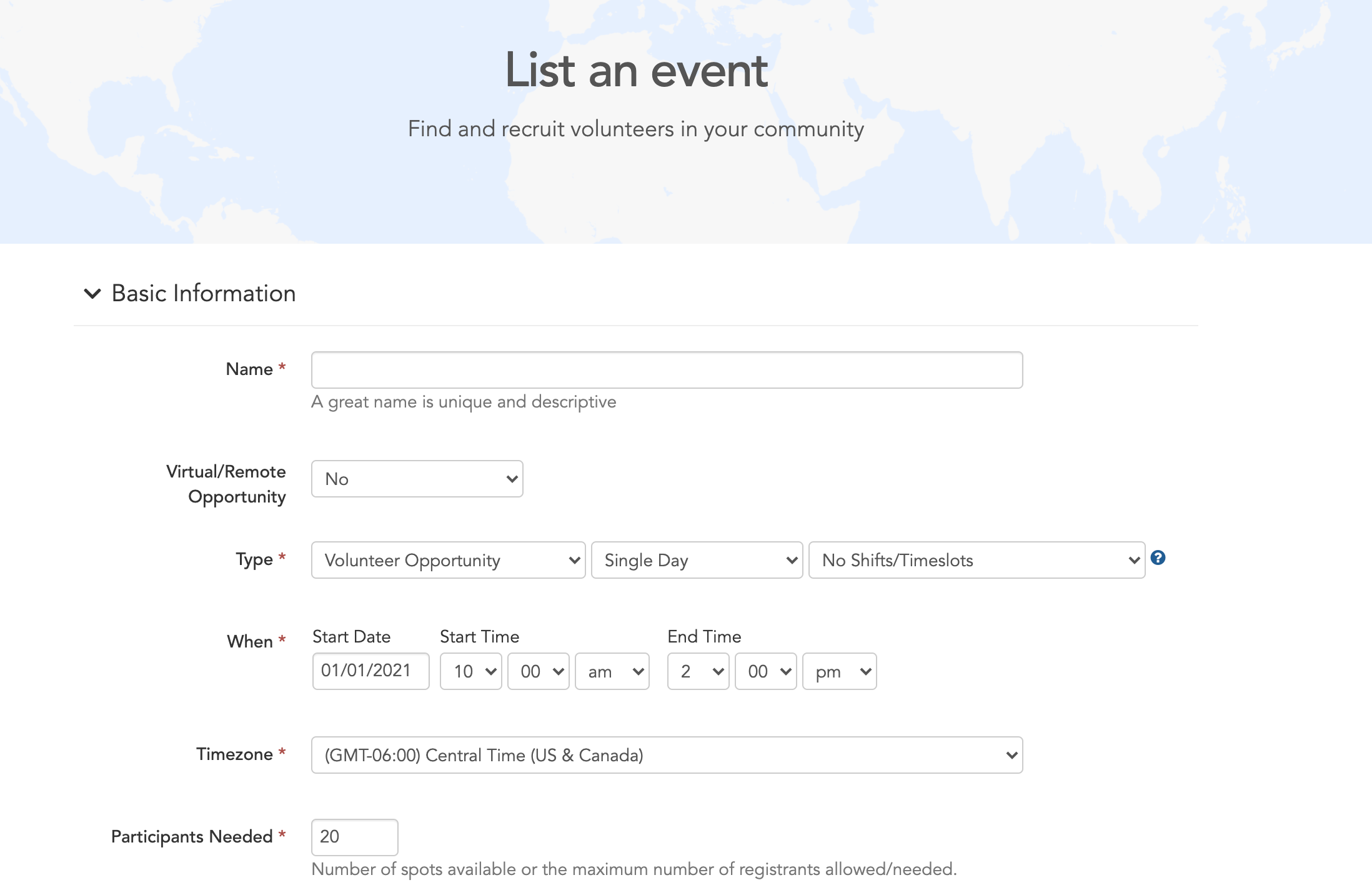 Manage:
This tab only shows up if you are an event coordinator or the administrator of a group. If you hold one of these roles, you can click "Manage" to access the groups, events, donation campaigns, internships, etc that you are the administrator of.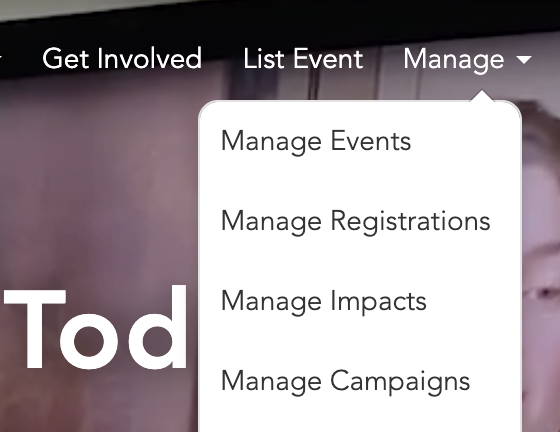 My Activity:
The "My Activity" tab allows you to navigate quickly to a list of your groups/classes, your impacts, your registrations, your donations, your purchases, surveys/applications that you have filled out, and insights about your activity.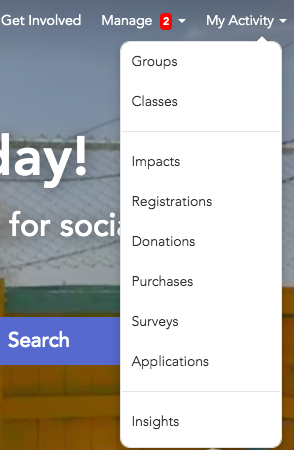 "Hi [Name]":
Clicking "Hi [Name]!" provides access to your dashboard and your account/profile. It is also a quick way to add an impact or download an impact summary, contact support, and log out.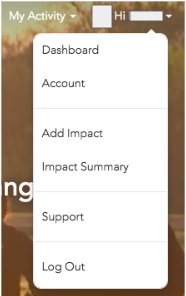 Your Messages:
Clicking the envelope icon on the far right leads you to your messaging inbox.

Please see the video below for a more in-depth discussion of how to use the "My Activity" dropdown to navigate your information.