Big news:
GivePulse is getting a new look!
GivePulse will roll out the beta release of the New View in phases beginning August 2nd, 2021 through 2024.
On August 2nd, we released our new Group Page, Event Page, Profile Page, and User Dashboard. The redesigned pages leverage visual design to drive users to register for an opportunity and add their engagement, as well as allow admins to visualize their community's overall engagement. The new updates will also improve the mobile web experience for admins and users.
During the beta release, the GivePulse community can switch between the new view and the classic view. The New or Classic View is a user-by-user setting, so each user can switch between the two by navigating to the top navigation menu and selecting which view they prefer from their profile dropdown. 


Switch to New View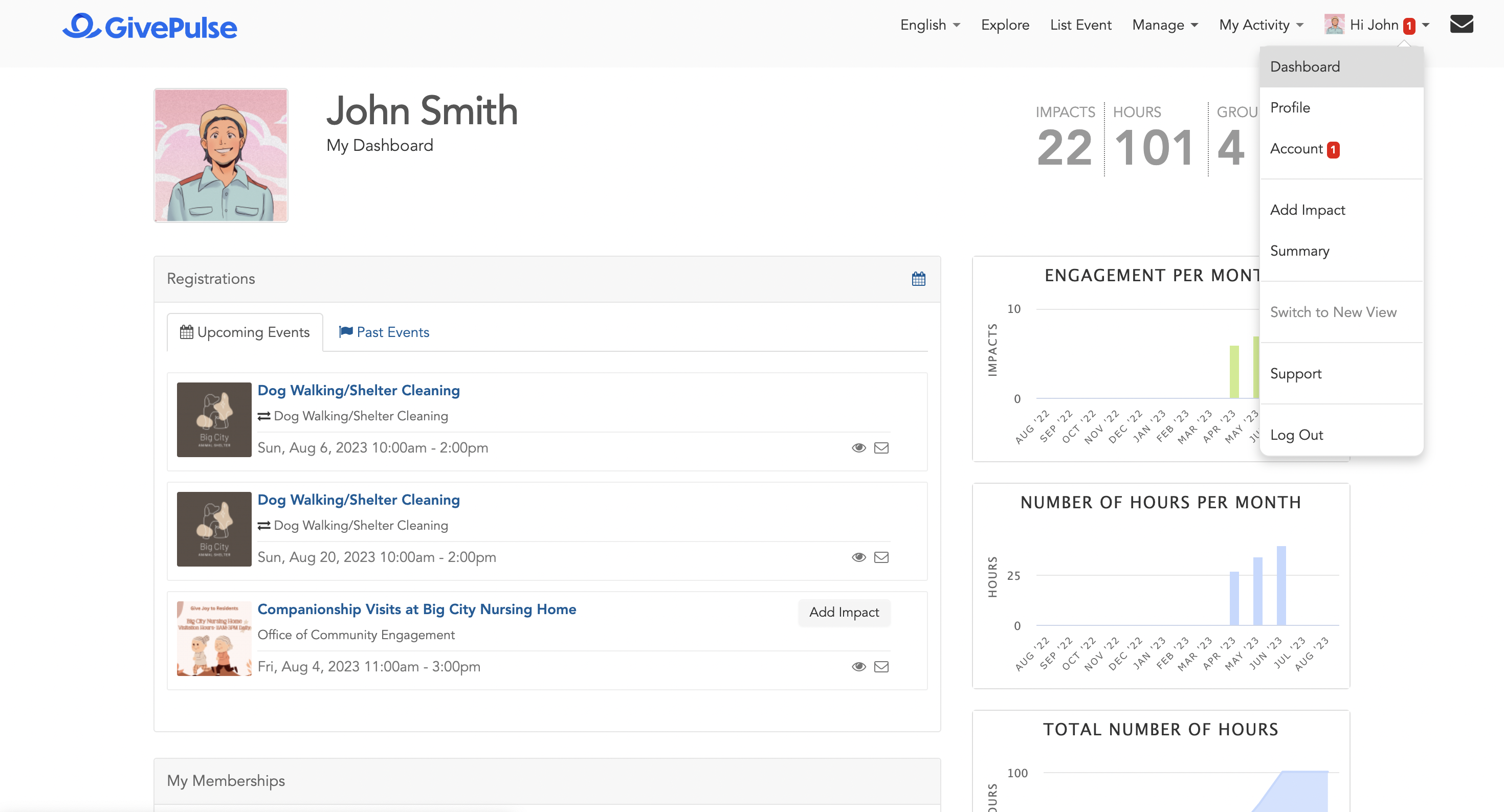 Switch to Classic View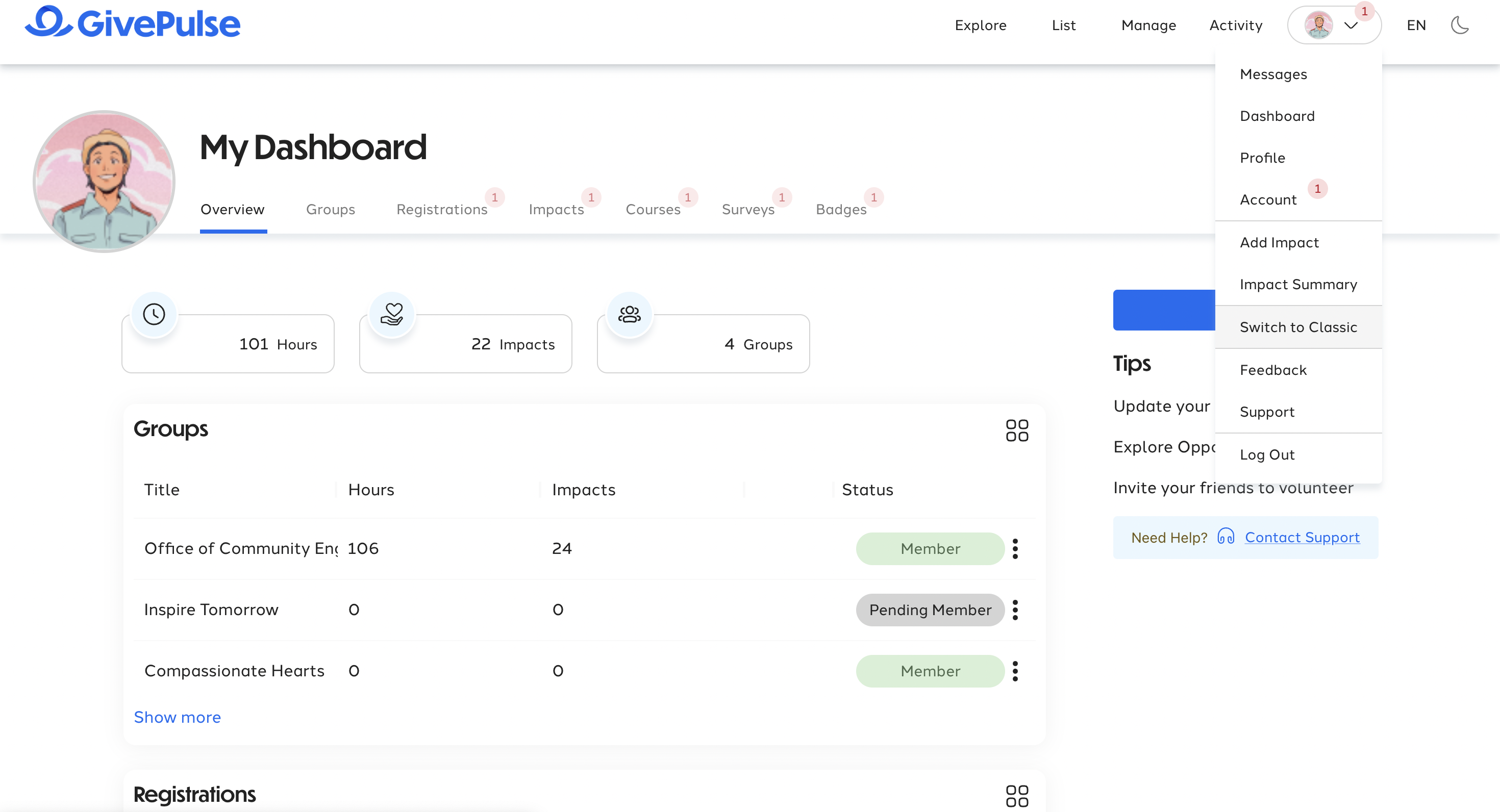 To provide the GivePulse team with feedback on the New View, please fill out this short feedback form.