Every admin in a group can be enabled to have notifications. In order to do this, you will need to navigate to "Manage Users". For the specific user you would like to enable "Admin Alerts", you can turn this on per individual on the "actions" column as shown: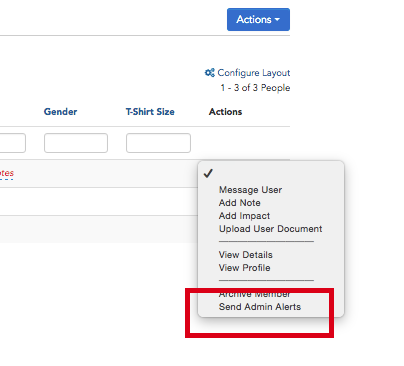 Note: The individual has to be an admin to have this enabled. 
In addition, this capability is for each group. i.e., if you have a network of many groups and subgroups, you will need to navigate to each group and edit the "Admin Alerts". 
In the case you are an administrator and you would like to turn off all notifications there are two areas to consider: 
Under your personal settings, there is a setting to turn of "Admin alerts"
Under your groups, for each group you can "Disable Admin Alerts"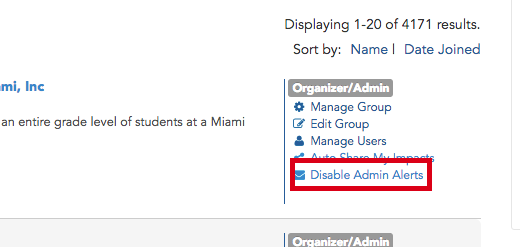 Note: Turning off admin alerts only relates to the following notifications:
When an Event Submission happens
When a New Impact is created
When a New Member joins
When a New Affiliate Request
When a New Registration
When Someone Cancels there registration
When a New Affiliation is created
When a SubGroup Requests to Join your network
When a New Membership happens