Sometimes, you may realize that you are unable to attend a volunteer opportunity or event that you registered for. In this case, you are able to cancel your registration. 
To cancel your registration for an event, go to "My Activity" and then "My Registrations."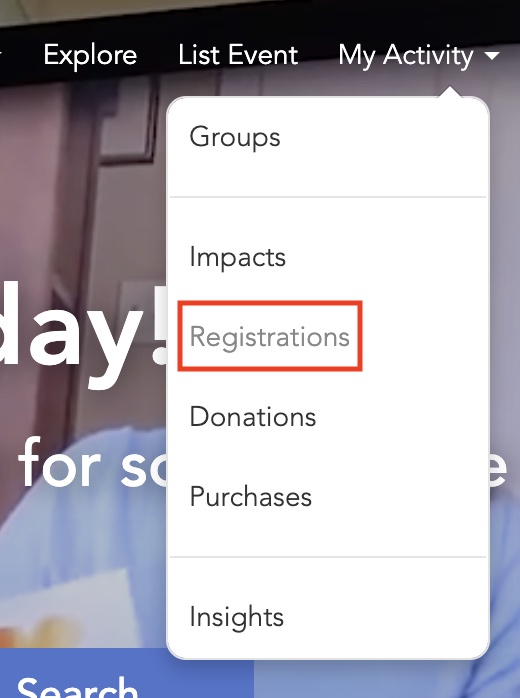 From there, locate the event that you need to cancel your registration for and find the drop-down menu under "Actions" on the far right. From this menu, choose "Cancel Registration." 

This also allows you to cancel a single instance of a recurring event, as each recurrence is listed individually. You can also click "Update Registration" and return to the original registration page, where you can update which recurrences you are able to attend. From here, you can also cancel all recurrences by clicking "Cancel All." 


If you cancel, the organizer will be alerted via GivePulse. 
If the cancellation deadline has passed, you will not be able to cancel your own registration and you will need to contact the group admin.

You can click to Message the admin of a group or of the event through the Message button you see underneath their name.