To view your activity for purchases or donations, follow these steps:
Log in to your account on GivePulse.
Navigate to "Activity" located in the top right navigation bar.
Once you click on "Activity", you will see a dropdown list, and you can select "Donations" or "Purchases".
You should now see a list of your recent purchases or donations. The information displayed may include the date, description, amount, and status of each transaction.
If you need more details about a specific transaction, click on the transaction or look for an option to view more information.
Remember to keep track of your receipts or confirmation emails for future reference, as they can serve as additional proof of your purchases or donations.

Activity Menu: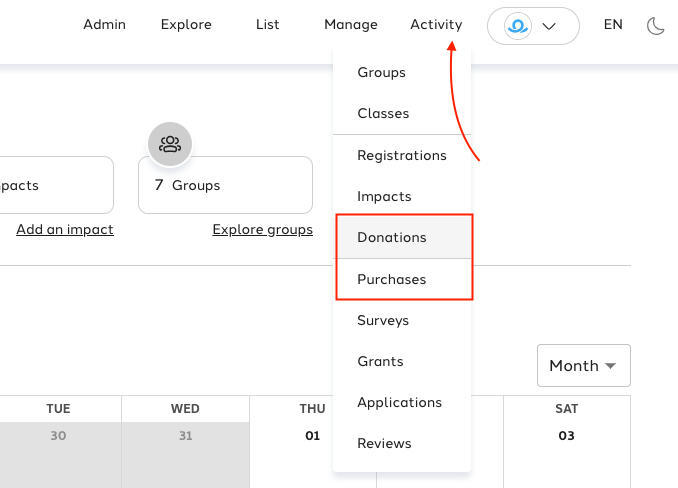 Donations: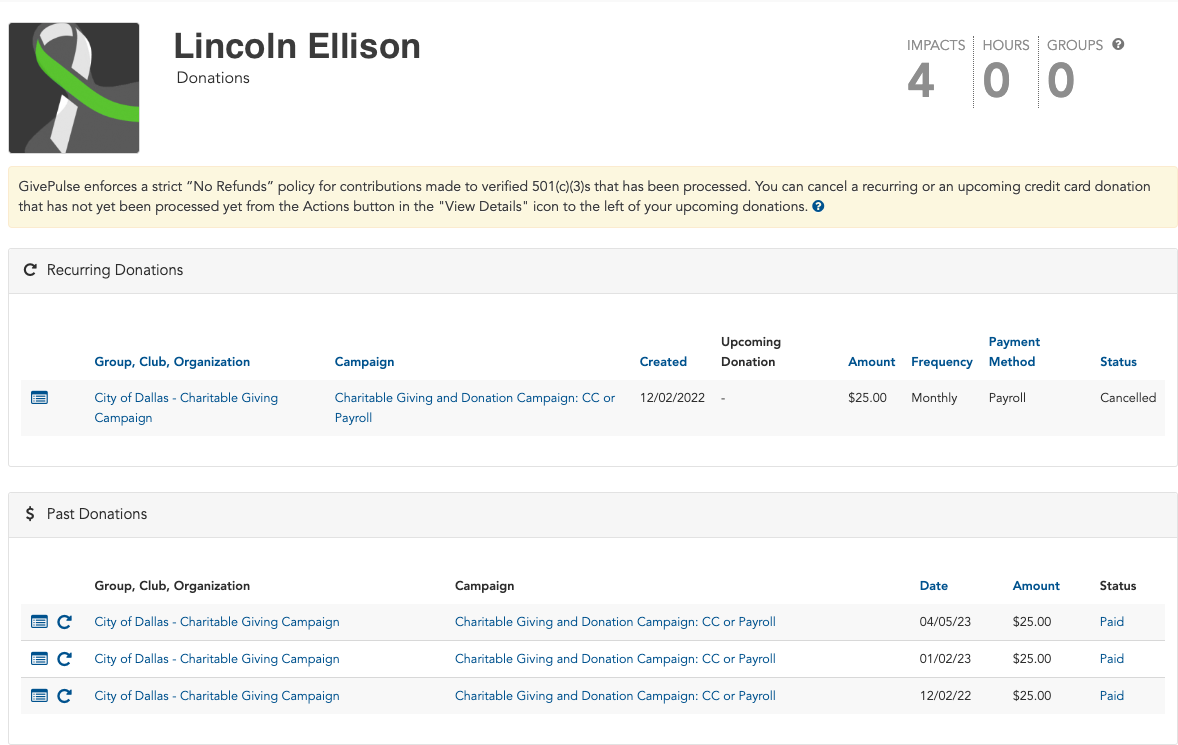 GivePulse enforces a strict "No Refunds" policy for contributions made to verified 501(c)(3)s that has been processed. You can cancel a recurring or an upcoming credit card donation that has not yet been processed yet from the Actions button in the "View Details" icon to the left of your upcoming donations
Purchases: