You are able to track all of your impacts to see where you have engaged and for how long. You are also able to update the impacts you have already made.
To look through your impacts, go to "My Activity" on the top bar and click "Impacts."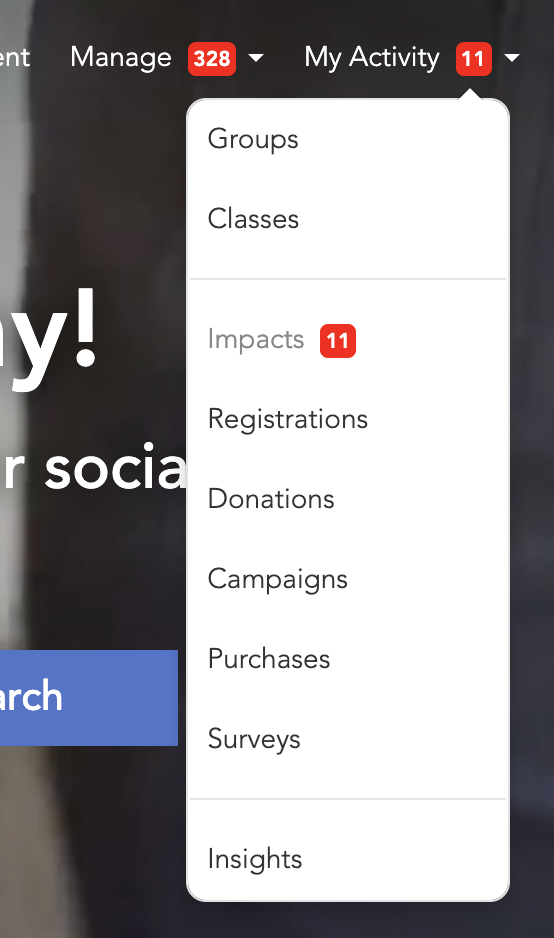 From here, you will see all of your impacts you have made with GivePulse. You can click on the drop-down next to the verification status tab to download a certificate if the impact has been verified, to update your impact, to check your verification logs, or to comment on your impact: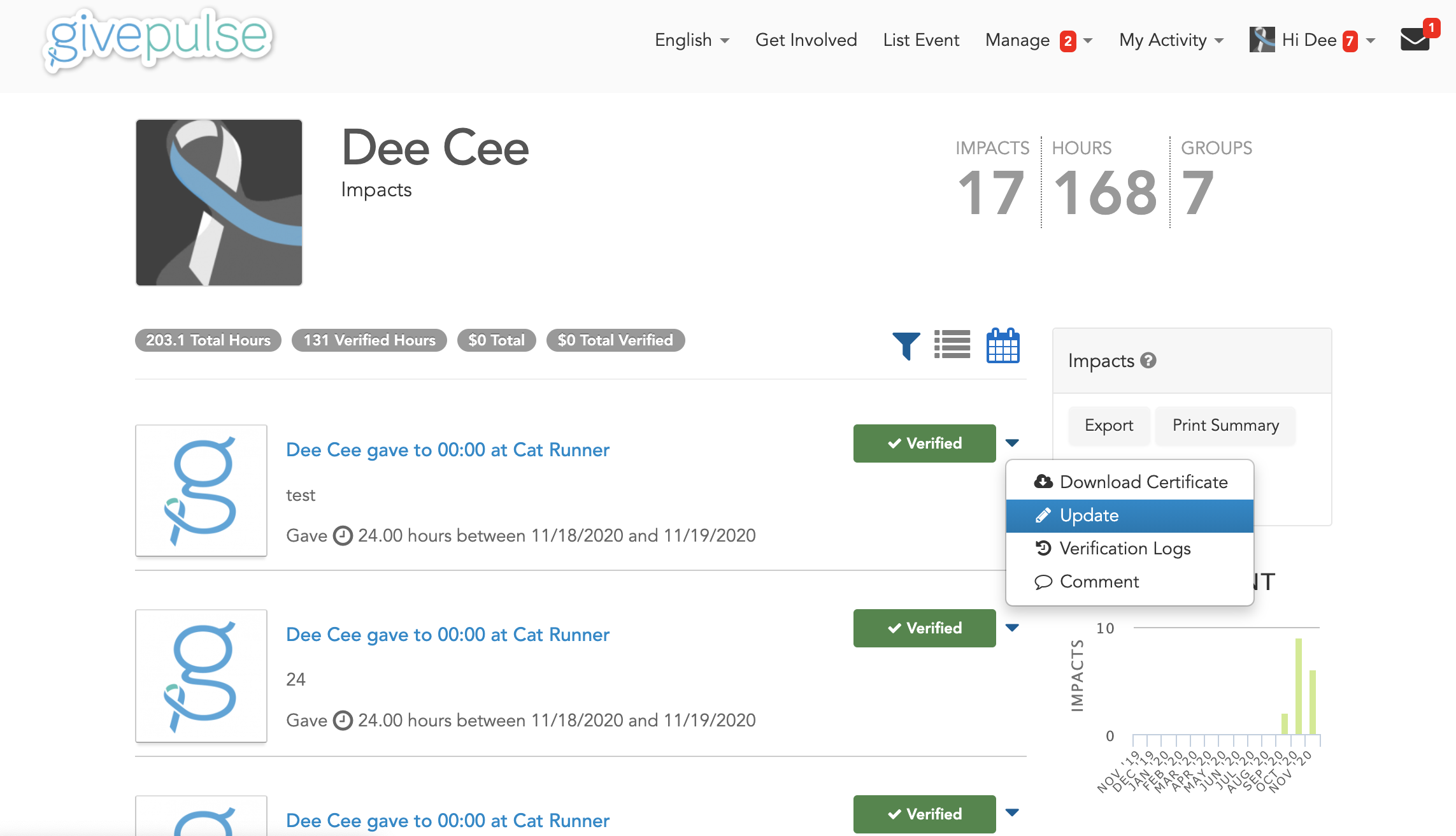 Update or Delete Your Impact
If you select to update your impact, it will bring you to the same form you filled out when you first added your impact.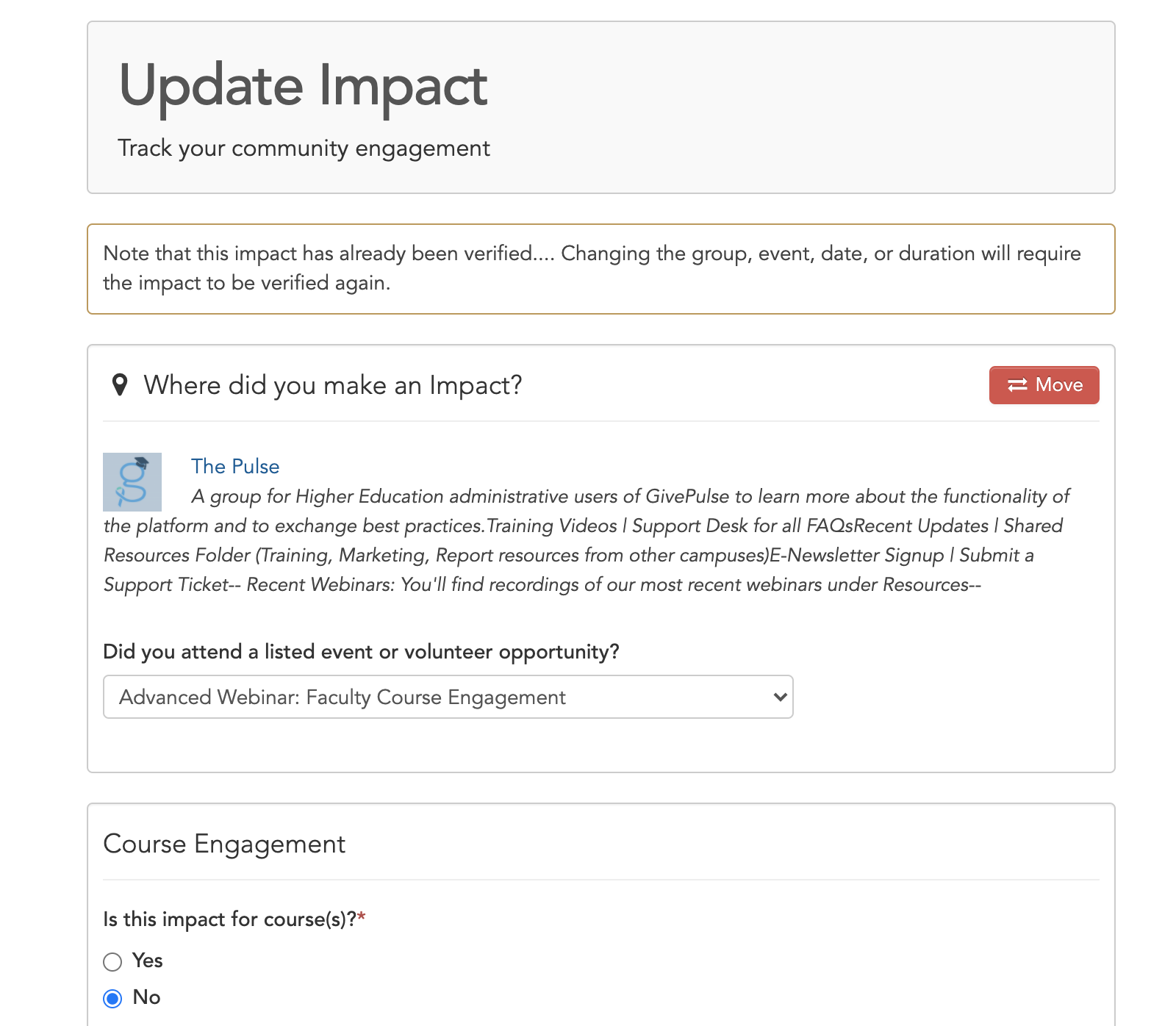 After updating your information, make sure you select the green "Update Impact" or you data will not be saved. Alternatively, you can choose to delete your impact as well.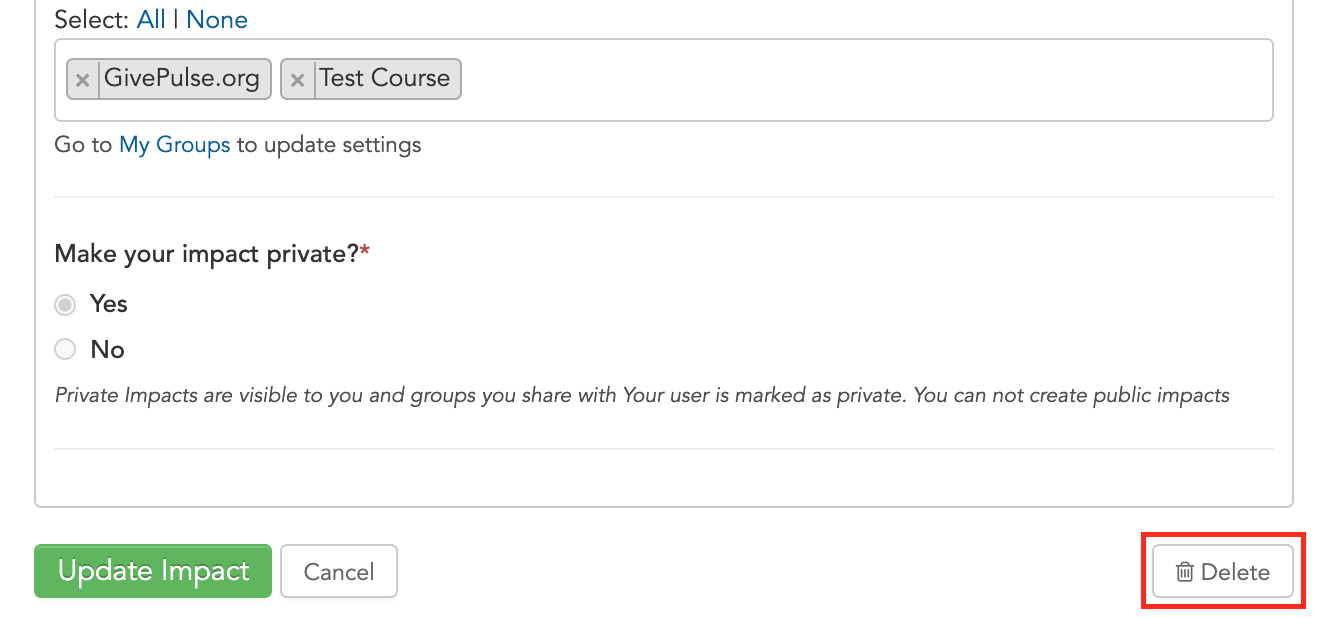 Note that if you update an impact that has already been verified, its status will change to pending and it will need to be verified again.
Tracking Impact Status & Verification Logs
You are able to see whether your impact is pending verification or if it has been verified by the administrator. Additionally, you can review the verification logs to see when the impact status changed.