When you log in to your account, you will usually be redirected to your dashboard. (Note: if you are signing in on a subdomain, the organization may have chosen to have you automatically redirected to a different page upon sign-in.) 
You are also able to navigate to your dashboard by clicking "Hi [Name]!" on the top right of your screen and choosing "Dashboard."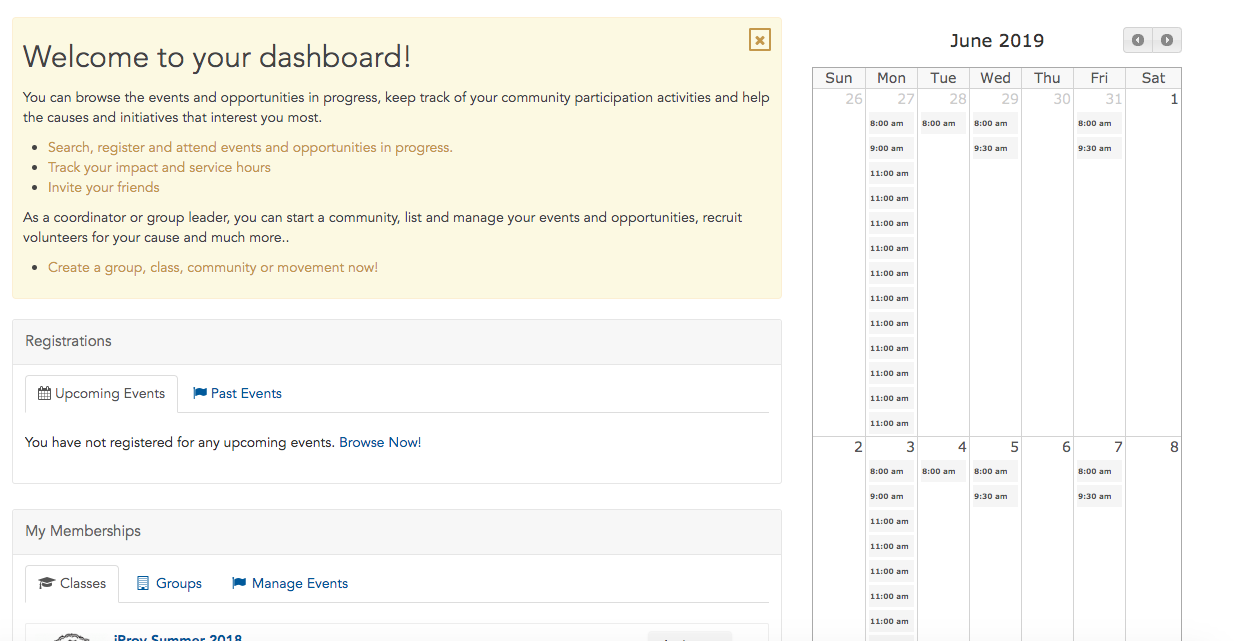 Your dashboard is a single stop from which you can access most features that you will use as a volunteer on GivePulse. 
From the "Welcome" box, you are able to click links that will allow you to search for events, add your impacts, invite friends to join GivePulse, and create a new group.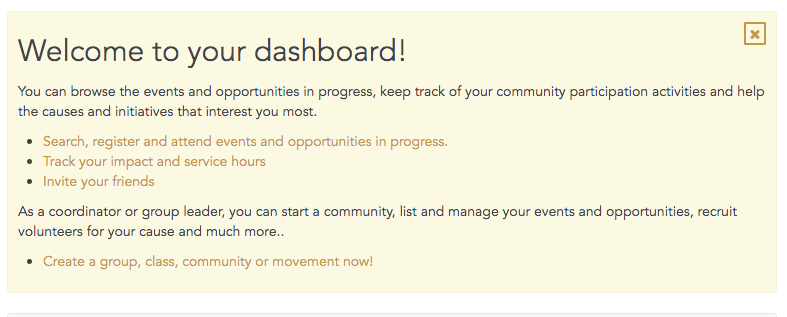 Below that you can see a list of your upcoming or past registrations. You can click on the event name to be redirected to its page, allowing you to update your registration if the event is in the future and record an impact if the event is in the past.  

Below your registrations you can see your memberships. This is a list of any groups that you have become a member of. By clicking on a group name, you are redirected to the group page. If you are an event coordinator or the admin of a group, you can also click "Manage Events" to see a list of the events that you manage.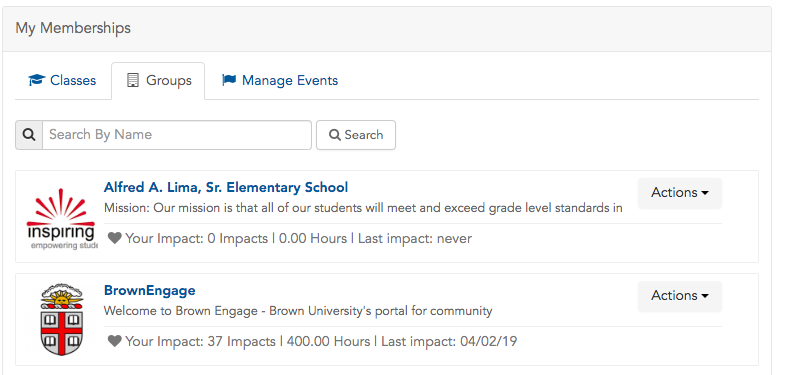 Underneath this are your messages. 

To the right of all of this is a calendar of upcoming events from your groups: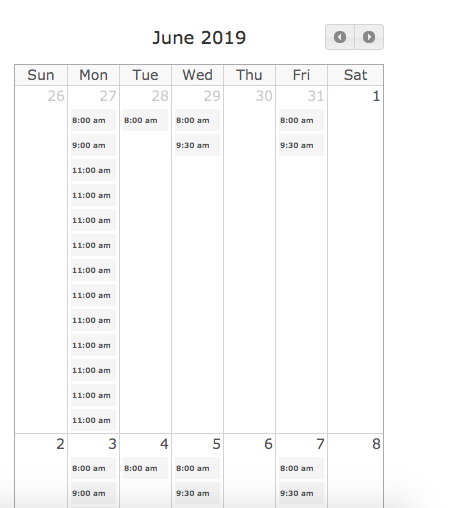 This allows you to see if there are any events at a time that fits in your schedule. Below the calendar, you can see data for the impacts you have recorded: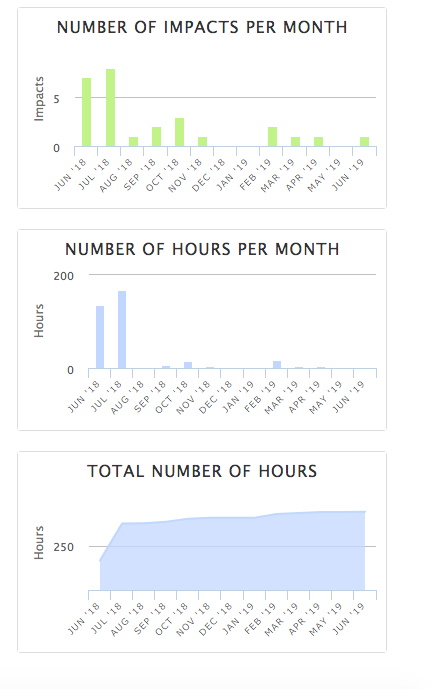 The dashboard acts as a one-stop-shop for most things that you will need to do as a volunteer utilizing GivePulse.