If your group is set up to support internships, as an admin you will be able to access your internship management capabilities from the left hand menu of your group dashboard. To create an internship, click on "Internships" and then "Create Internship."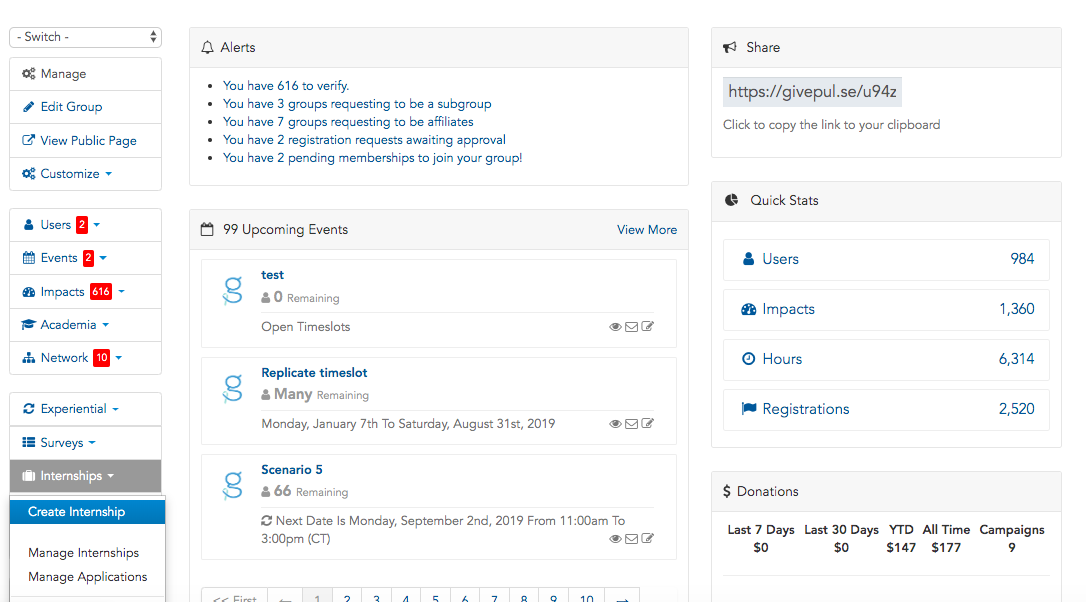 You will then be directed to a page where you can add basic information about this internship.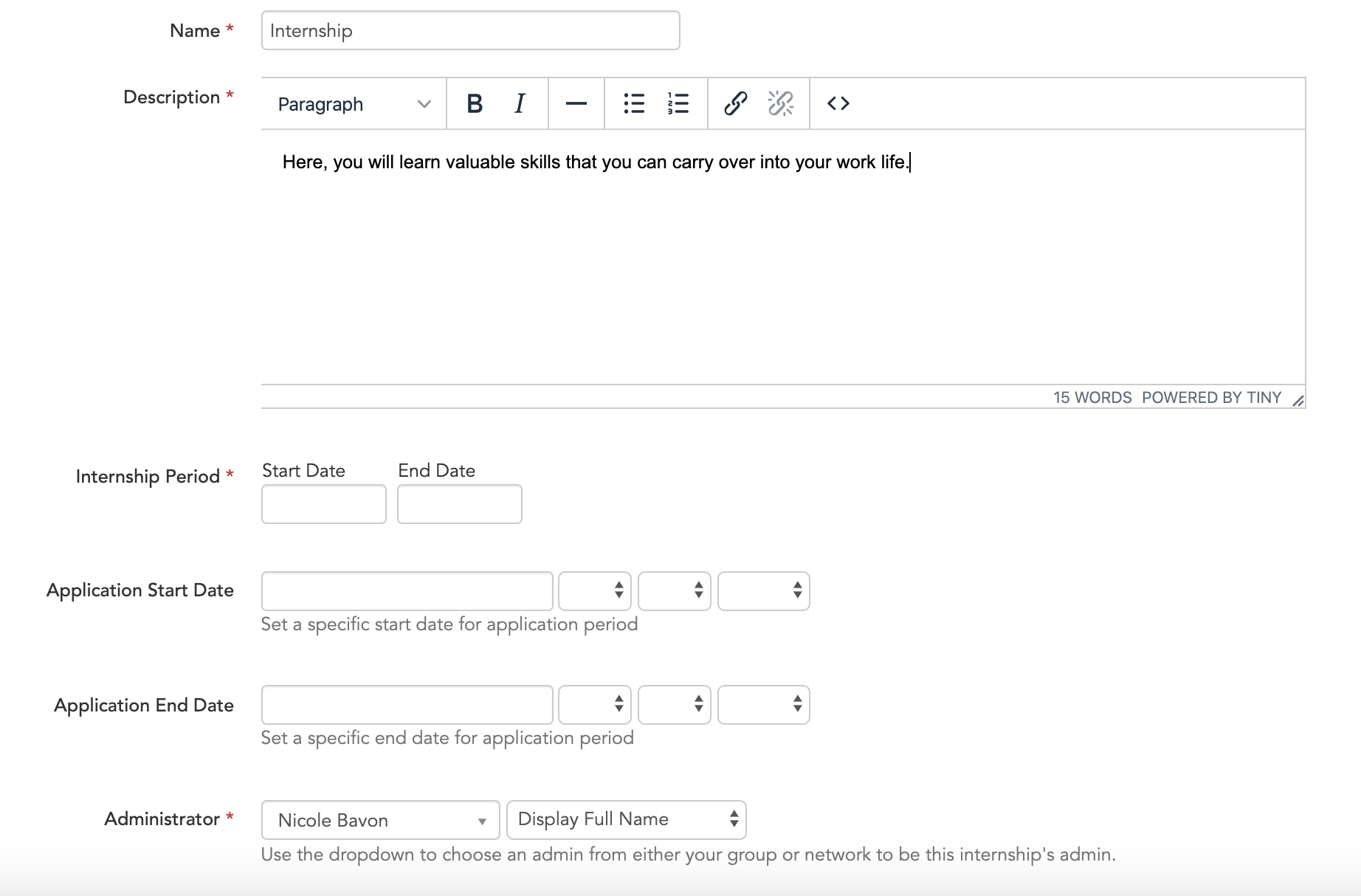 You can choose the privacy level of this internship to reflect you should be able to access the application.
You will then be redirected to a series of pages where you can add details about the internship such as whether or not it should be paid, whether it counts for course credit if it is in an academic setting, etc.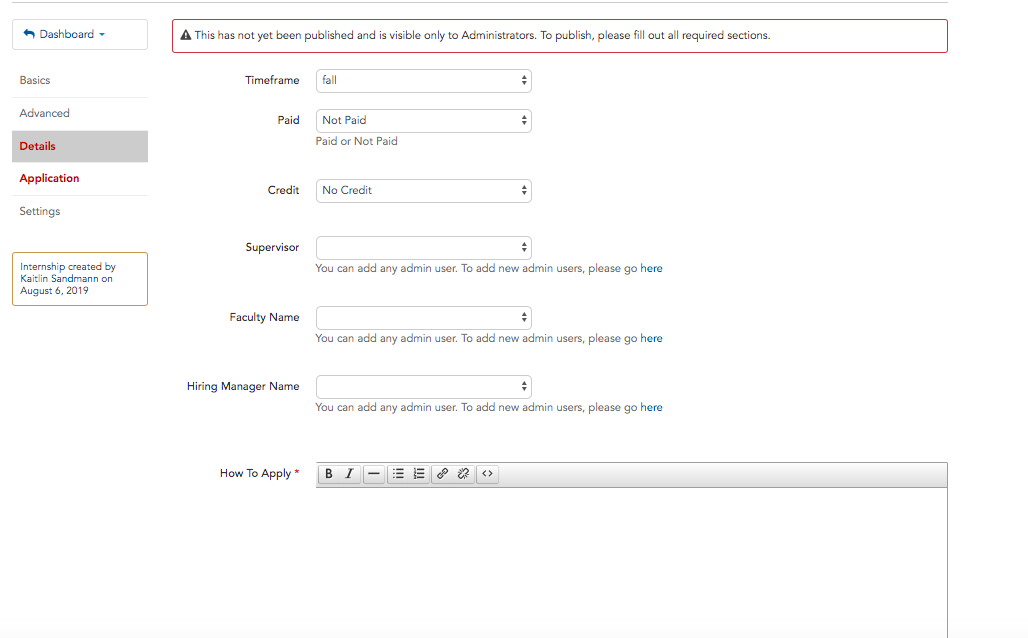 You can then add the application for the internship, including application questions: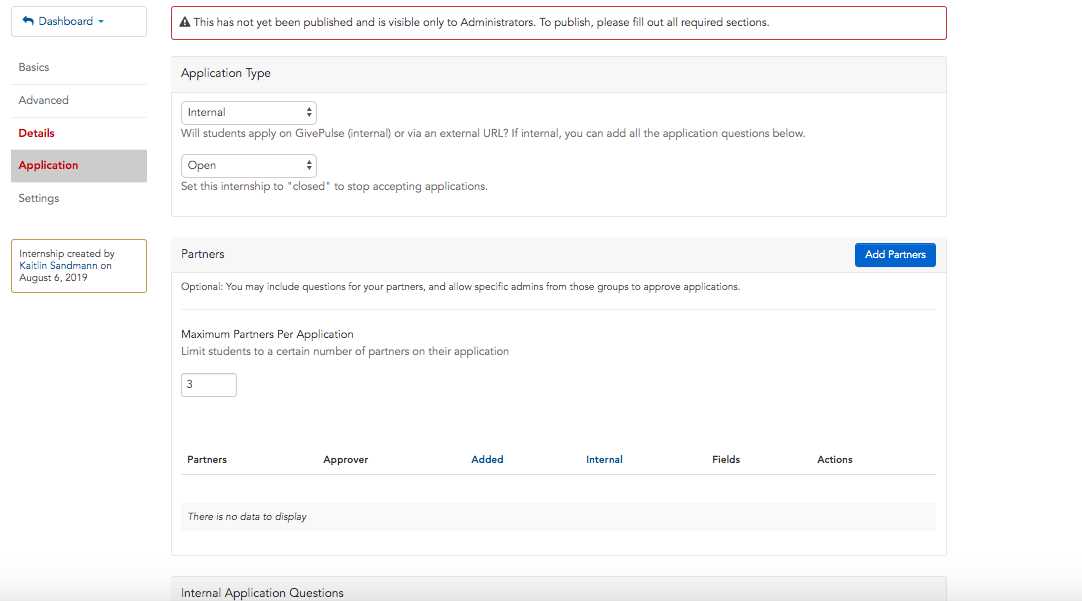 Once your internship is complete, you will be able to publish it and open it to applicants!