There are many ways to communicate with your volunteers through GivePulse and one of which is through SMS. Contact the GivePulse support team at support@givepulse.com to learn more and to turn on this add-on feature.
Messaging Registrants via SMS Text Messaging
1. Go to your Admin dashboard and select Events > Manage Registrations. You can also select a specific event's registrants.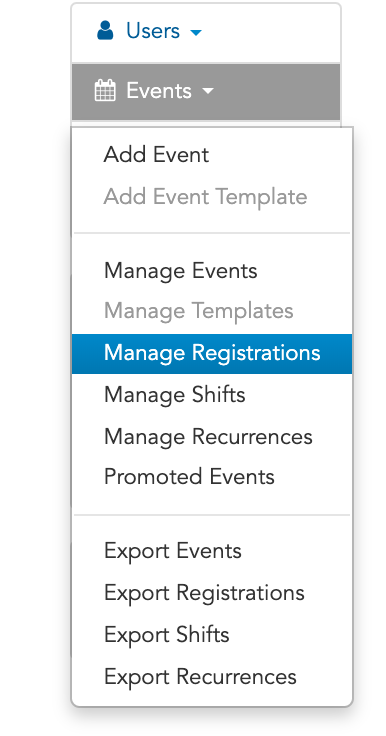 2. Click the blue Actions button and then 'Send Text Registrants':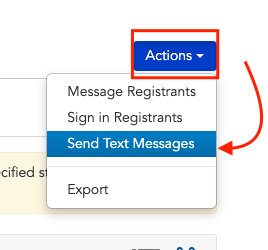 3. Type your message and click the Send Text Messages button.