Integrating GivePulse with Google Calendar is a great way to help your volunteers organize their schedules and set some dedicated time for volunteering!
Gcal is fully linked to GivePulse; if you manually register a volunteer for an event, the volunteer can either accept or decline the registration through their calendar. If needed, they can also cancel their registrations through the calendar, without having to log into their GivePulse account.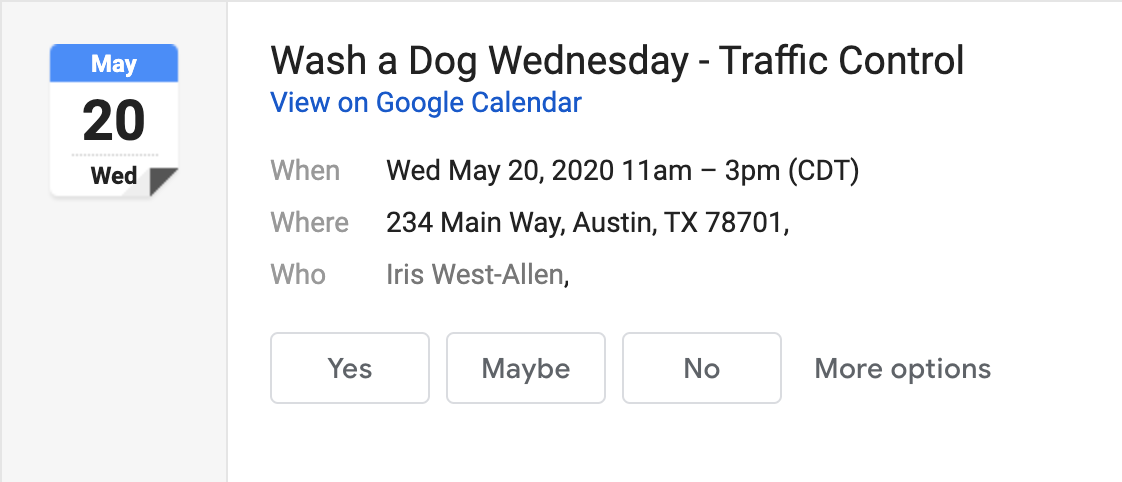 Once accepted within Google Calendar, the registration record is updated in GivePulse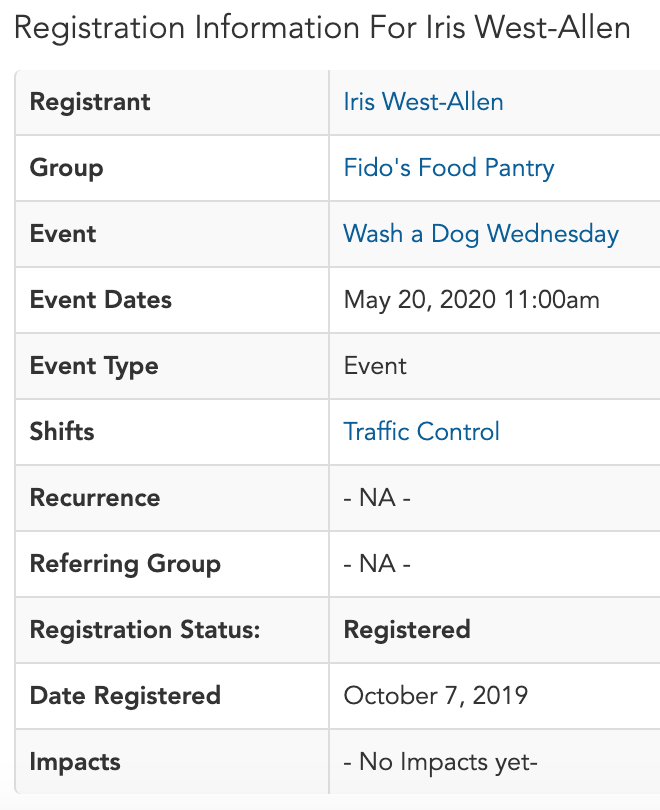 Through the Gcal integration, all events a volunteer or user has registered to will appear in their Google Calendar.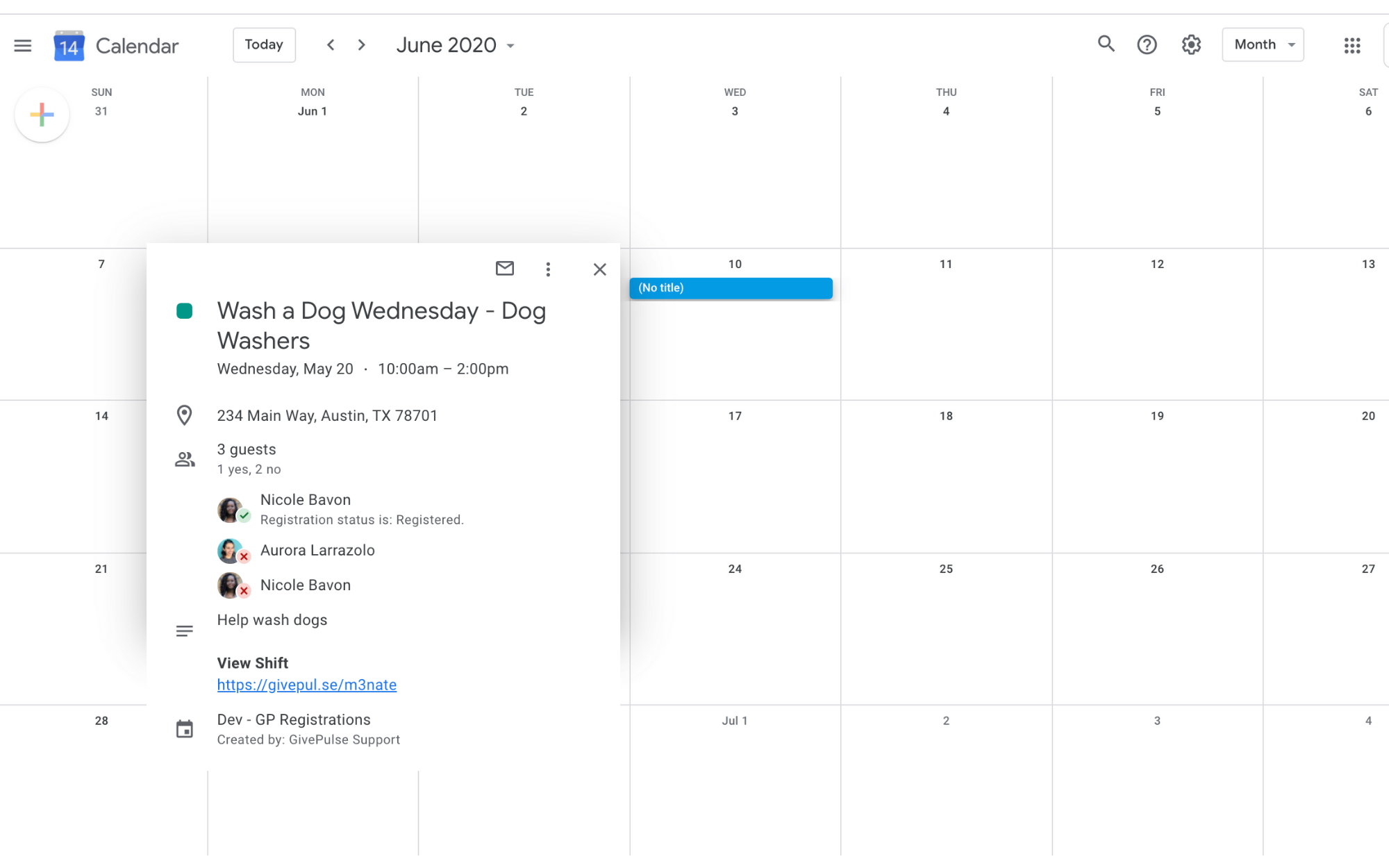 For more information on our Google Calendar integration, contact support at support@givepulse.com