As users apply for your internship on GivePulse, you'll have the ability to review and manage each application from the Manage Applications screen. You'll find Manage Applications within your internship dashboard under Applications > Manage Applications.

You can also access this by going to Manage > Manage Applications from the top bar:

Viewing Applications
Each new application will come in with the "Expressed Interest Status". To view an application, you can use the Actions menu.

The application will display details, approval status, and user responses.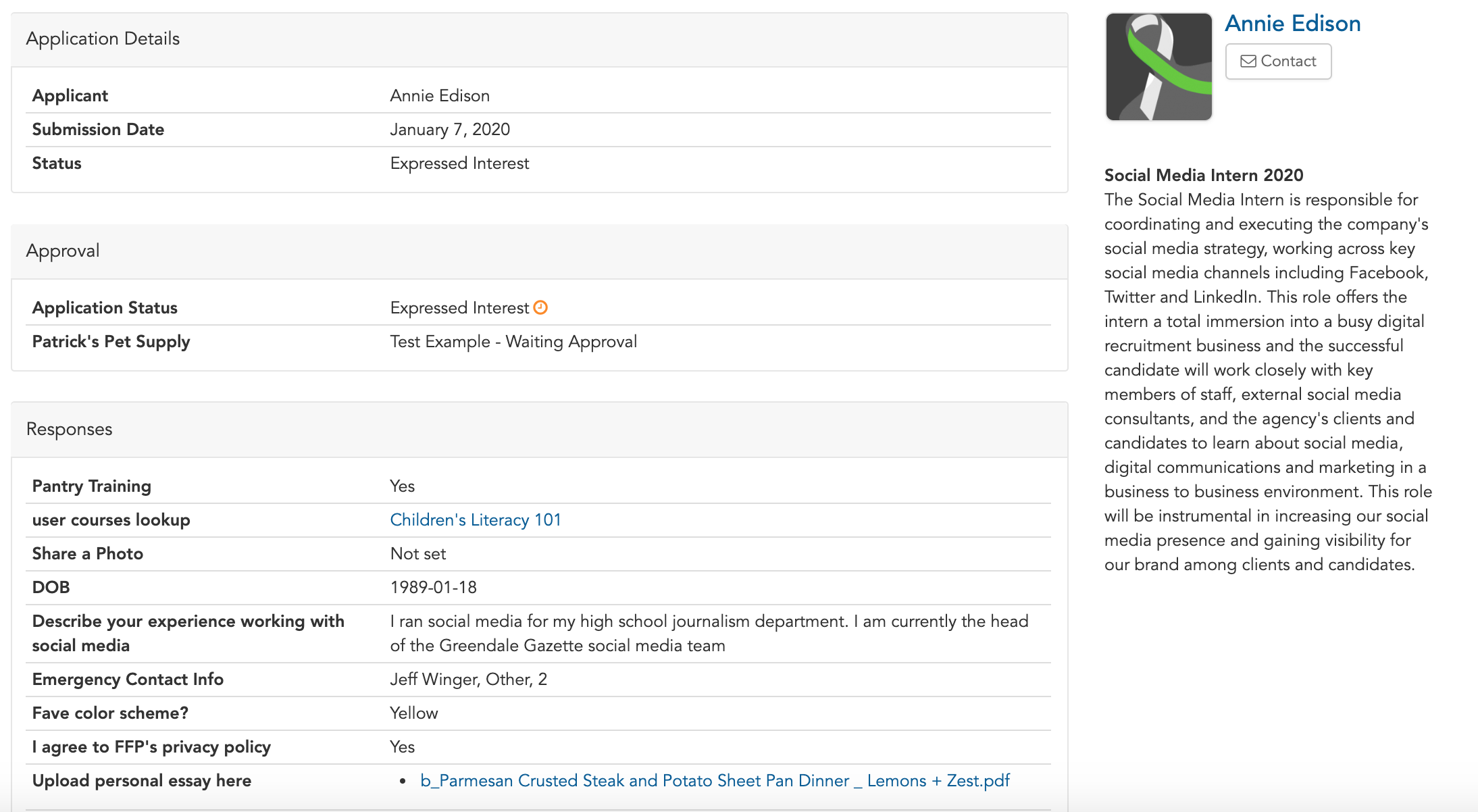 Application Status
After reviewing the application, you can navigate back to the manage applications view to change the status. You can click on the underlined status to access the edit option.


You can choose one of the following statuses for each application submission:
Expressed Internship
Application Accepted
Application Denied
Applied
Interned