GivePulse and TurboVote (of Democracy Works) are thrilled to announce their collaboration to encourage voter participation and simplify voter registration. The partnership between GivePulse, a comprehensive community engagement platform, and TurboVote, a tool to help people vote, pairs the knowledge and abilities of both to reach a broad audience and provide the rules and steps for absentee, vote-by-mail, and voter registration.
This multifaceted partnership will encourage registration, education, and participation in the upcoming election this November. To this end, we have implemented the following for our existing users:
1. A platform-wide campaign on GivePulse will encourage users to pledge to vote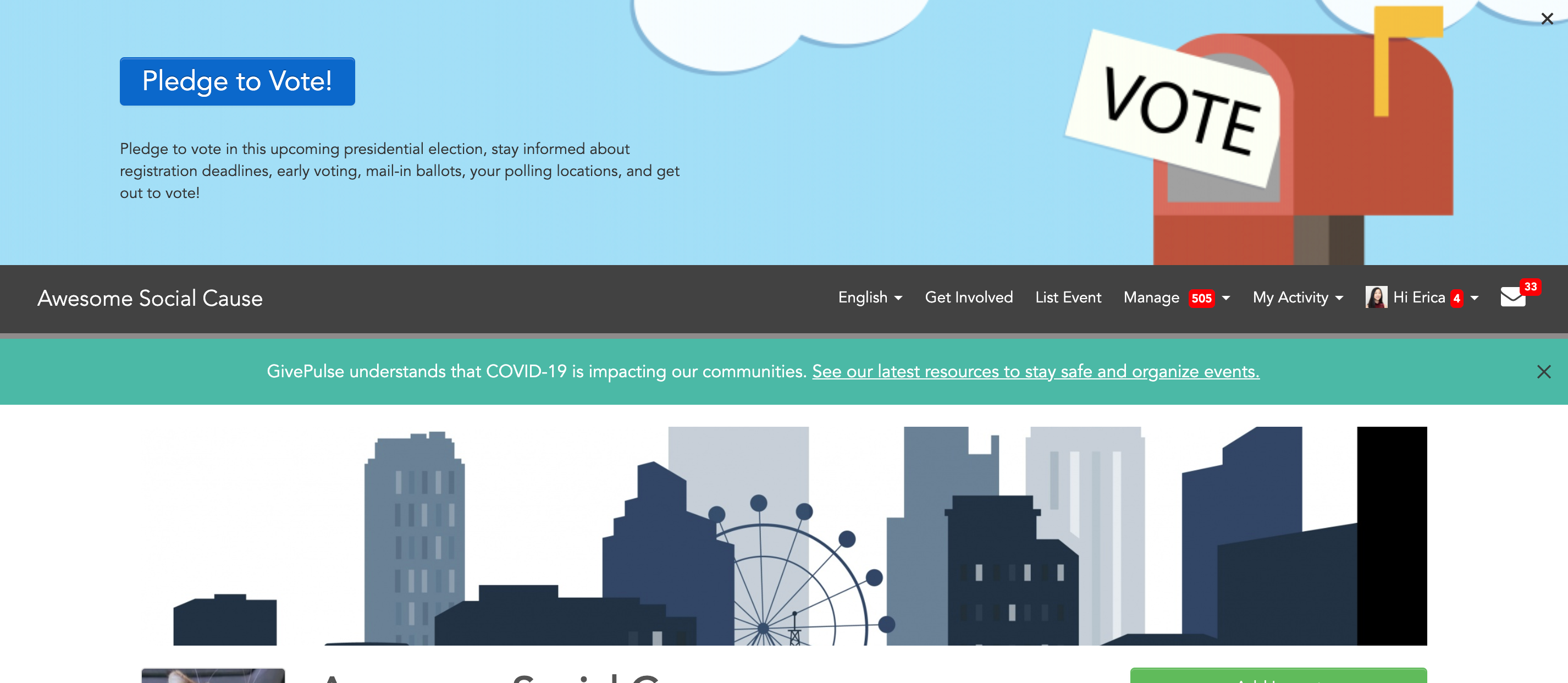 2. Those who pledge will then can register for election reminders powered by TurboVote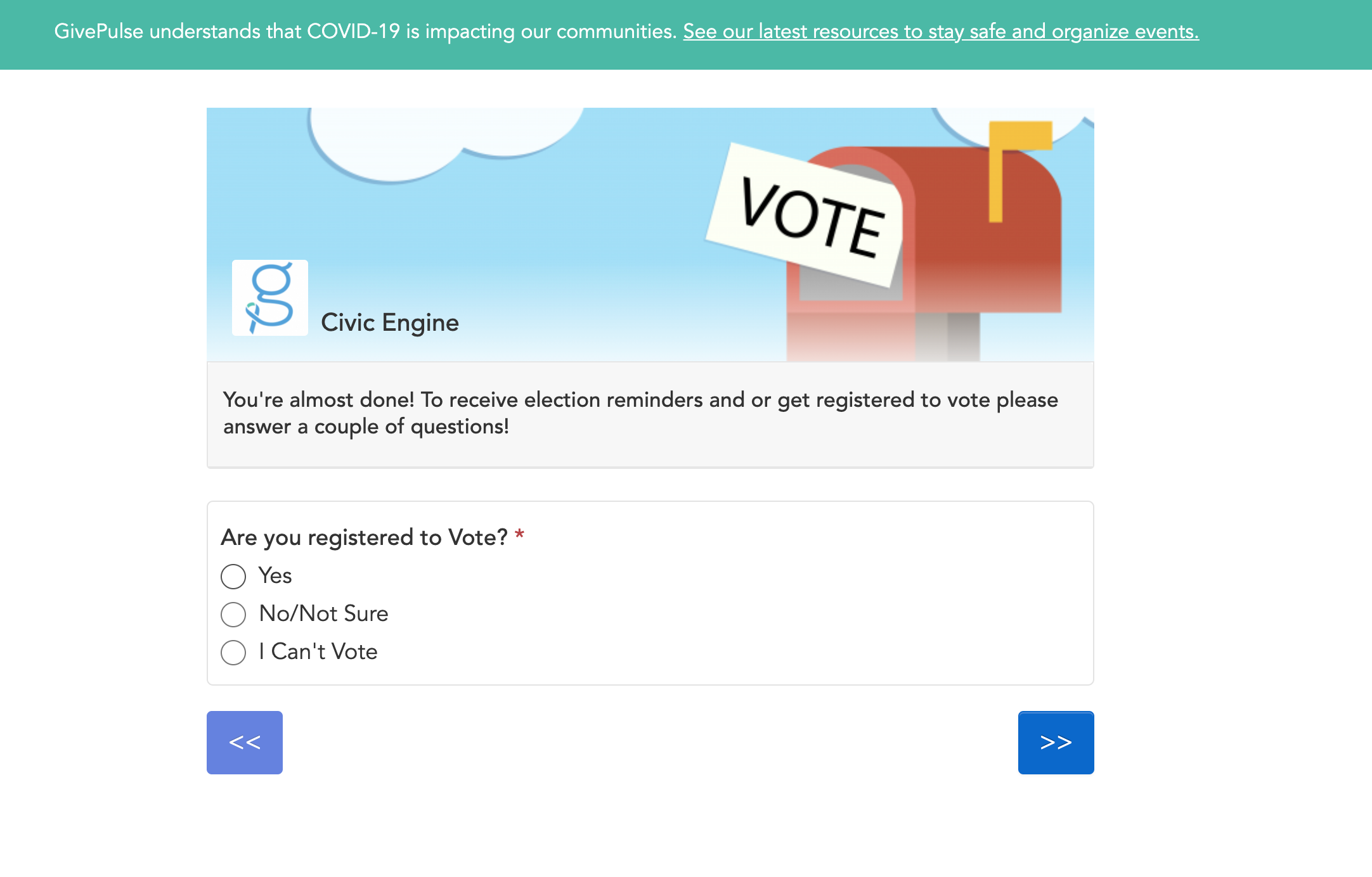 Note that for institutions who are existing partners of both GivePulse and TurboVote, your users will be redirected to your institution's specific TurboVote URL after they pledge.
3. After the November election, users who pledged to vote will receive an automated email asking whether they went out and voted.
To Opt-Out
Our team knows that this partnership can make all the difference in this year's election. Our democracy only works effectively if every citizen is able to make their voice heard. However, if your institution would prefer to opt-out of this campaign and you have a subdomain for your institution, you can do so by navigating to your group's dashboard >> customize >> Whitelabel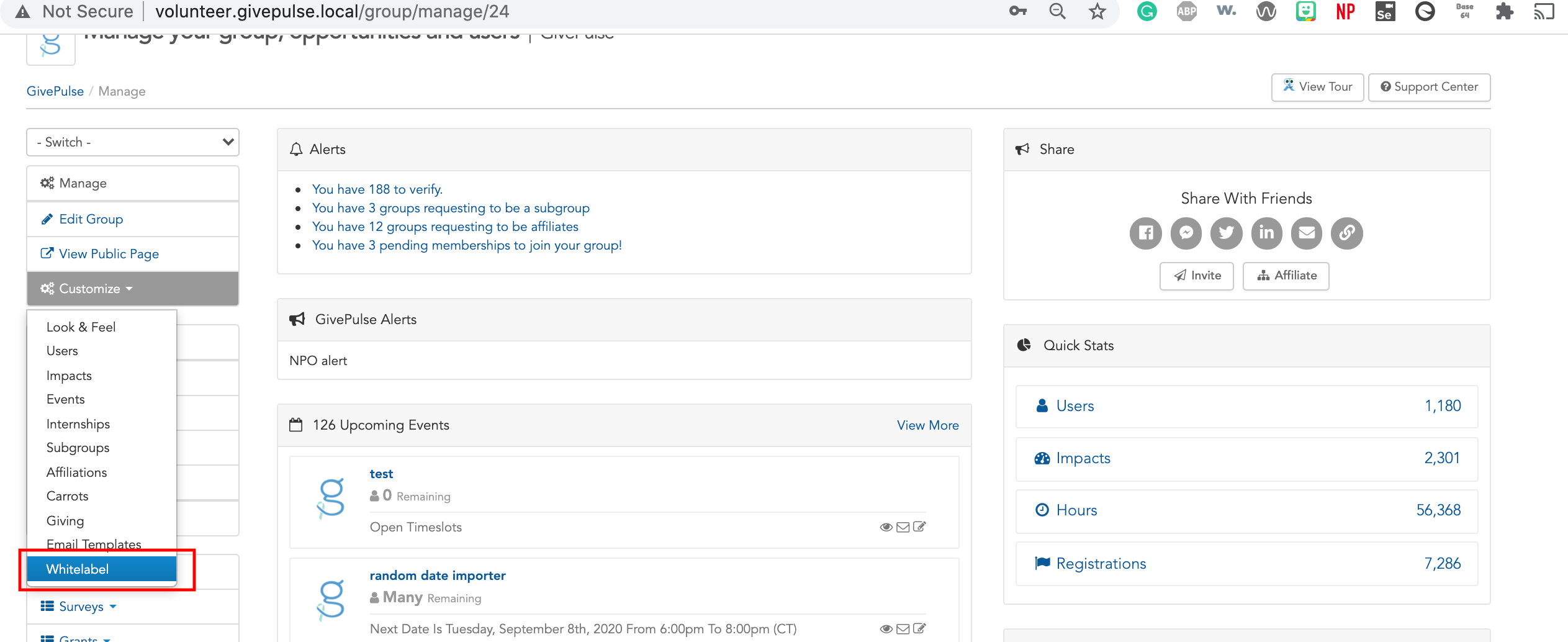 Then navigate to "Other" tab and scroll down to the section on the bottom called "Pledge to Vote Banner" to select "No." You may also select update this setting to "Yes" at a later date.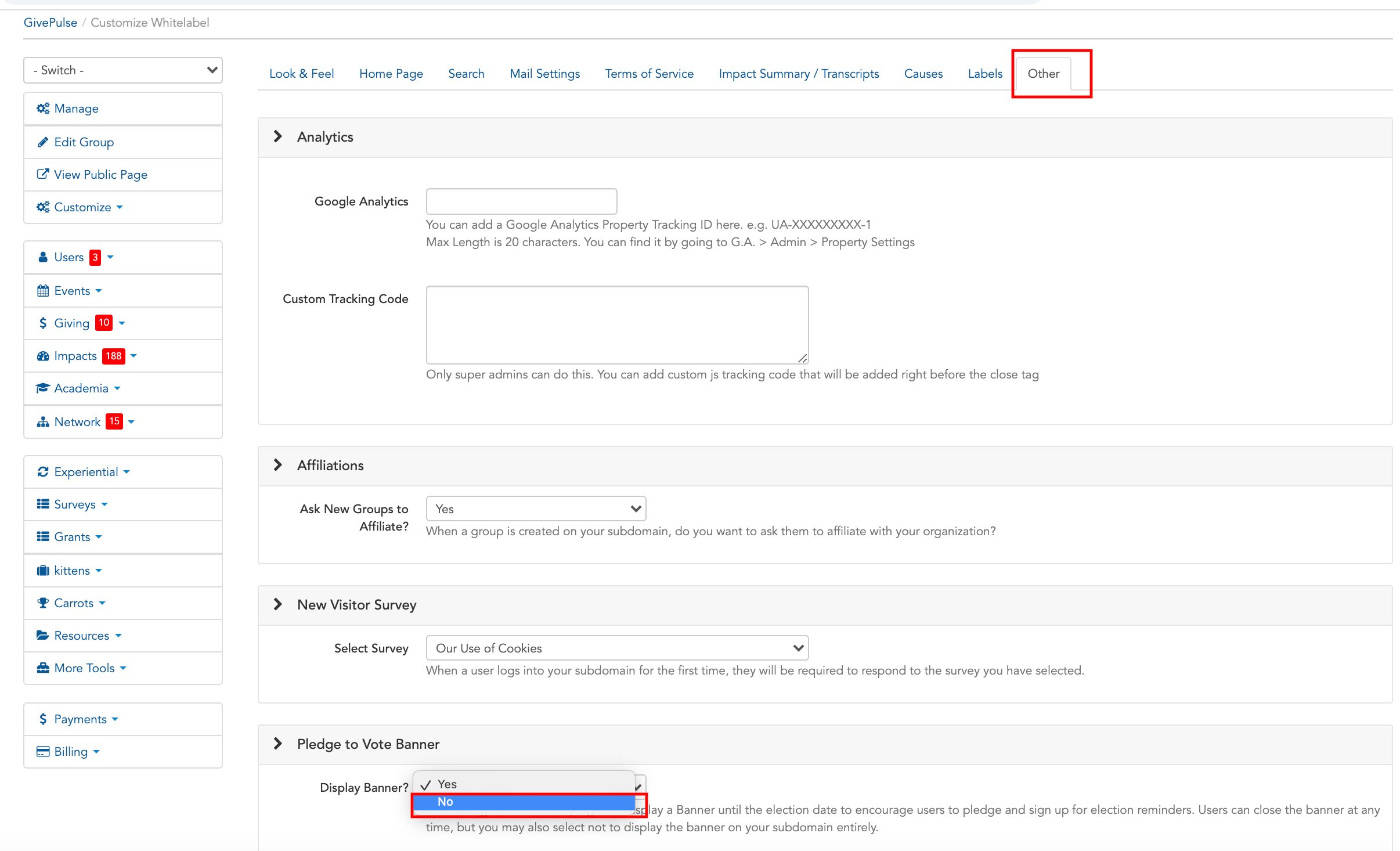 If you have any questions at all about this partnership and this voter participation campaign, please do not hesitate to contact us at civic@givepulse.com