An individual GivePulse user has the option to opt out of emails from the system by changing the setting under the Account information from your profile menu accessed under your name in the upper right-hand corner of the screen when you are logged in. At the bottom of the Basic Profile page you will find the ability to opt out.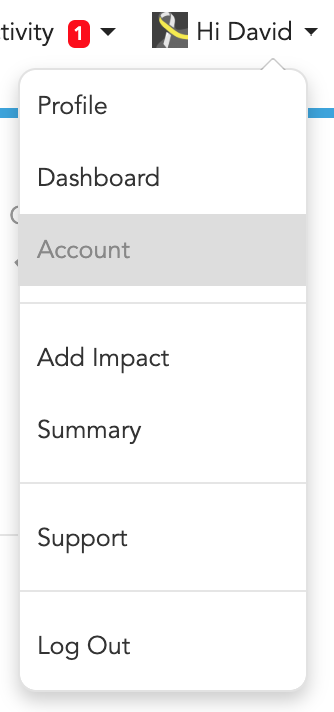 By opting out, the below are some of the emails you will no longer receive:
New Registration Alert
Affiliate published an event
Affiliation requests
New Impact
Impact Verified
Verification Needed
Membership Requests
Survey Response
Survey Response Confirmation
New Internship Applicant Alert
New Registration Approval Alert
Cancelled Registration
Welcome to Group emails when you join a new group as its member
Miscellaneous emails coming from GivePulse
Notifications informing you about impacts that have been modified
Weekly updates and insights from GivePulse about groups you oversee (as administrator)
Reminder email of a group you have been given administrative access to claim
Emails you will continue to receive after opting out:
Messages from admins and users who try to communicate with you within GivePulse
Invites to groups and events
New membership
Event registration confirmation and event reminders
Impact verification emails for an event which you are registered to and participated in
Comments from other users on impacts or wall posts you have created
Reset Password
Email verification
If you are an administrator of a group, we recommend you review this article on managing administrative emails.
Note: this will be updated occasionally as we prepare to improve and introduce more settings to control notifications inside GivePulse.